News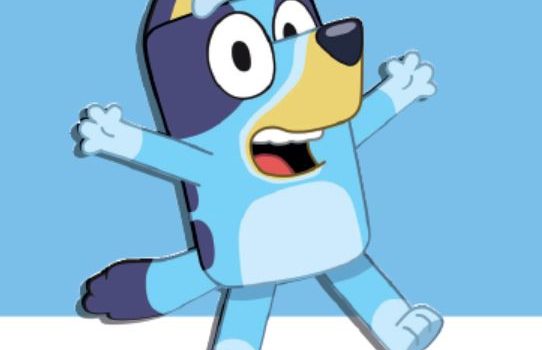 Published on October 22nd, 2019 | by Alex Novus
TV's Bluey is coming soon to books!
Bluey has been praised for its honest yet joyous portrayal of contemporary family life, and has been a phenomenal success since airing on ABC KIDS in October 2018, amassing legions of dedicated fans and taking the coveted
position of being the most watched program ever on ABC iview, with over 100 million plays. It has also topped the Australian iTunes Kids Chart with the series peaking at #1 and consistently remaining in the Top 5.
Bluey: The Beach | Puffin | RRP $14.99 | 5 November 2019 | 9781760894054
Bluey: Fruit Bat | Puffin | RRP $14.99 | 5 November 2019 | 9781760894047
Bluey: Time to Play! | Puffin | RRP $5.99 | 5 November 2019 | 9781760894030
On November 5, three adorable Bluey books will hit shelves across Australia.
Bluey is produced by the Emmy® award-winning Ludo Studio for ABC KIDS and is co-commissioned by ABC Children's and BBC Studios. Both series received production support from the Australian Government through Screen Australia, and the Queensland Government through Screen Queensland. BLUEY TM and BLUEY character logos TM & © Ludo Studio Pty Ltd 2019.
Bluey: The Beach – Join the family for a fun day out together in this lift-the-flap book. While Mum is off for a
walk along the beach, Bluey discovers a beautiful shell. She runs to show Mum and has a series of encounters
that will both excite and test her in unexpected ways.
Bluey: Fruit Bat – A fun-filled glow-in-the-dark board book. Not wanting to go to bed, Bluey wishes she was a
nocturnal fruit bat that stays up all night. Soon she finds herself flying through the night sky.
Bluey: Time to Play! – A sticker activity book perfect for engaging little Bluey fans!
#BlueyBooks