Blu-ray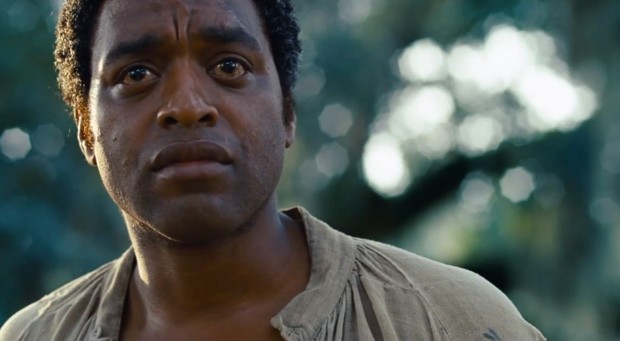 Published on April 11th, 2014 | by admin
12 YEARS A SLAVE – Available on Blu-ray, DVD and Digital June 4
12 YEARS A SLAVE tells the   incredible true story of one man's fight for survival and freedom. Acclaimed   director Steve McQueen (Shame, Hunger) helms an exceptional cast including   Chiwetel Ejiofor, Lupita Nyong'o, Michael Fassbender, Benedict Cumberbatch,   Paul Dano, Brad Pitt, Paul Giamatti and Sarah Paulson.
"powerful, visceral and affecting" – Empire
"an extraordinary film" – David Stratton, At the Movies
"Raw, elegant… and essential" – Time
In the pre-Civil War United States, Solomon Northup (Chiwetel Ejiofor), a   free black man, is abducted and sold into slavery. With no opportunity to   prove his identity, he is consigned to assume the name of 'Platt', a runaway   Georgian slave. Despite being thousands of miles away from his wife and   children and having no way of contacting them, Solomon's hope for his freedom   never completely diminishes. He steels himself in case the opportunity were   to arise, urging his fellow slave, Patsey (Nyong'o) to do the same. Facing   cruelty from a malevolent slave owner (Michael Fassbender), Solomon struggles   not only to stay alive, but to retain his dignity in his quest to be reunited   with his family. Based on the memoirs of Solomon Northup, this film is the   unforgettable vision of one man's will to overcome adversity.
"a modern classic" – The Guardian
"it isn't simply a masterpiece, it's a milestone" – The Telegraph
"a masterfully crafted and brilliantly performed story" – Filmink
2014's most nominated and most awarded film, 12 YEARS A SLAVE scooped up the   most coveted acknowledgments including 'Best Picture', 'Best Supporting   Actress' and 'Best Adapted Screenplay' at the Academy Awards, 'Best Picture'   and 'Best Leading Actor' at the British Academy of Film and Television   Awards, 'Best Picture' at the Golden Globes, and 'Outstanding Performance by   a Female in a Supporting Role' at the Screen Actors Guild Awards. Rightfully   lauded as a contemporary classic, 12 YEARS A SLAVE is the must-see film of   2014.