Blu-ray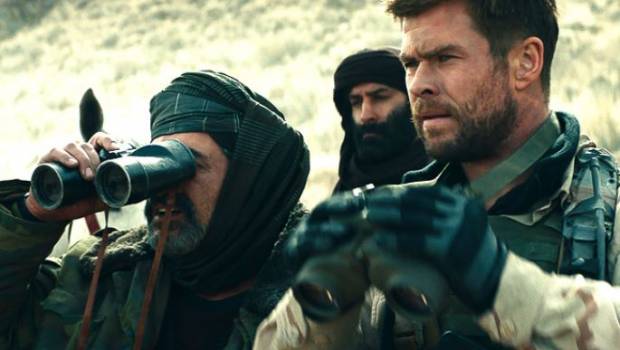 Published on July 16th, 2018 | by Tony Smith
12 Strong Blu-ray Review
Summary: 12 Strong on Blu-ray is an interesting action film that unfortunately tries a little hard but nonetheless, it's still an enjoyable yet ultimately forgettable watch.
Starring Australia's very own Chris Hemsworth, 12 STRONG tells the story of America's first Special Forces unit to embark on their Afghanistan assault after the devastating destruction of 9/11. These Special Forces soldiers were sent to Afghanistan to help tip the balance of power from the Taliban to the people of this country and prevent these lands from being a breeding ground for Al Qaeda. This story is also America's version of the Australian Light Horsemen as these soldiers ride through dangerous territory in order to complete their mission.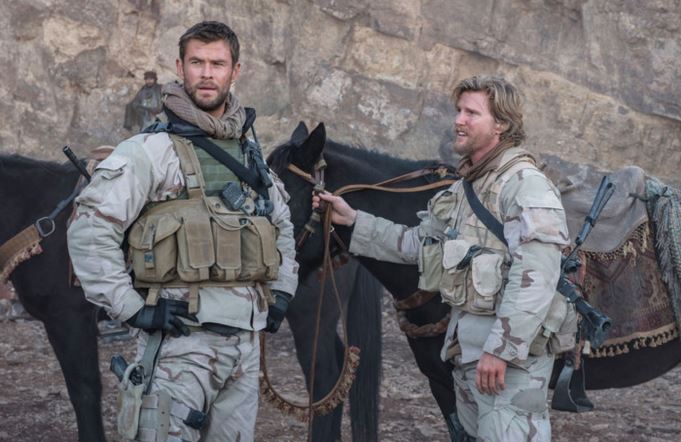 As 12 Strong is produced by Jerry Bruckheimer, it does feature his trademark over the top action which sometimes suits the story, even though it is a little far fetched at times. The protagonist of the story is Mitch Nelson (Chris Hemsworth) who although has never been in combat before, he seems a born natural and obviously inspired by the events of 9/11 that gives him a direction to ensure that it never happens again… and of course use whatever means possible which can be quite violent.
So while Nelson leads his team into both unthinkable and impossible situations, the villain of the story is the Taliban leader (Said Taghmaoui) who highlights the brutality of this regime and needless to say, the death count skyrockets as does the action and the theme of "Team America" that are almost invincible against these odds. Fortunately the Americans do have allies with the Freedom Fighters of Afghanistan, particularly with Abdul Rashid Dostum (Navid Negahban), a Northern Alliance warlord who both share a common enemy, even if their strategies differ which creates an interesting relationship.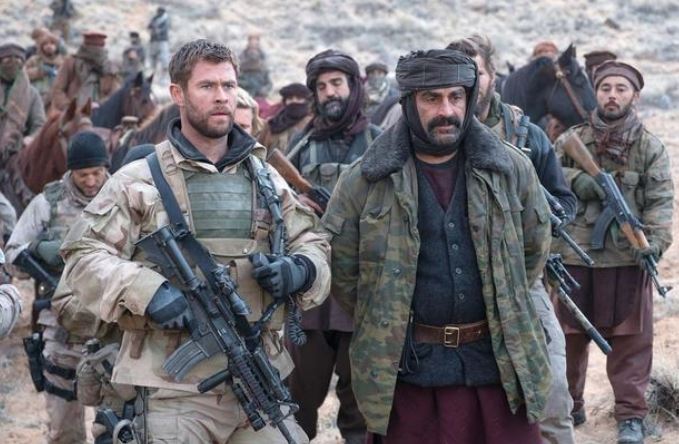 The cinematography courtesy of Rasmus Videbaek is beautiful and with the action scenes of director Nicholai Fuglsig, the end result is quite impressive in 12 Strong, especially with the American soldiers riding their horses through the dangerous lands of Afghanistan which highlighs the stark contrast against other war films of a similar nature.
In terms of actors, Chris Hemsworth does create a likeable character, even with all the cliches thrown in the mix and other notiable actors include Michael Shannon, Michael Peña, Elsa Pataky, William Fichtner, Trevante Rhodes, Geoff Stults, Thad Luckinbill, Austin Stowell, Ben O'Toole and Austin Hébert who all add to the bravado of the film.
Video, Audio & Special Features
12 Strong is well presented on Blu-ray with strong video and audio quality that really channels that blockbuster feel. Images are sharp and although the film is not that colourful due to the nature of war, the Mexican locations used to help create Afghanistan build this desolated, almost no-man's land approach that works well. For special features we get two interesting shorts that include 12 Strong: The Making of an Impossible Mission plus Monumental Efforts: Building America's Response Monument that goes behind and beyond the film.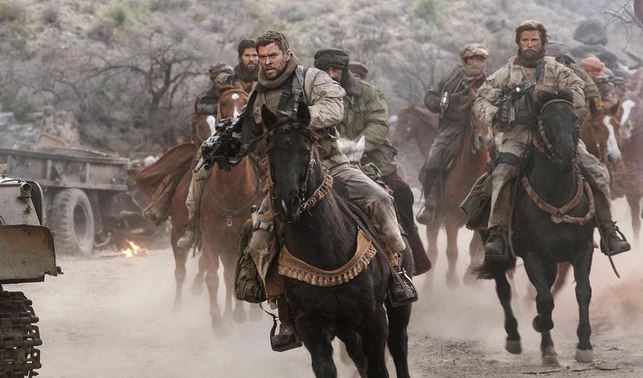 Final Thoughts?
Ultimately, 12 Strong is an enjoyable yet forgettable film that unfortunately is filled with one too many over the top moments which reduces the realism of this story. Nonetheless, I still enjoyed the film, even with its barbaric villains that really makes you root for the heroes of the 12 Strong and sure, it did feel like a video game but those horse scenes are almost worth the admission price alone.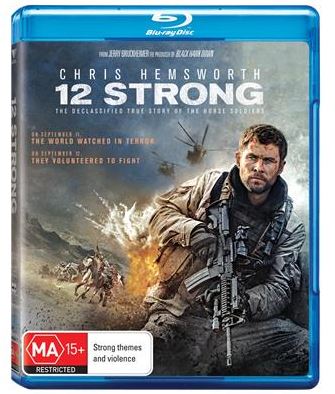 Blu-ray Details
Director – Nicolai Fuglsig
Actors – Chris Hemsworth, Michael Shannon, Michael Peña
Film Genre – Action
Label – Roadshow
Audio – English (DTS-HD 5.1)
Subtitles – English
Running Time – 129
Aspect Ratio – 2.40:1
Region Coding – 4
TV Standard – PAL
Rating – MA15+
Consumer Advice – Strong themes and violence
Year of Release – 2018
Primary Format – Movies/TV – Blu-Ray