Games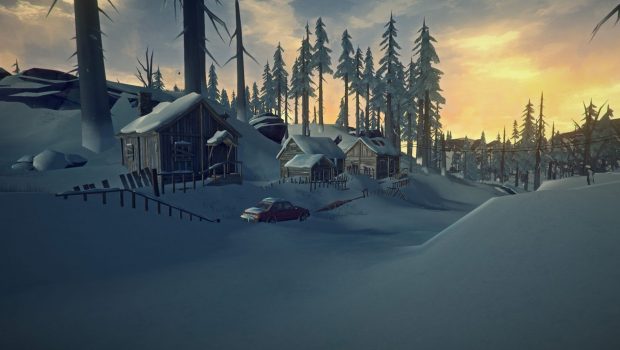 Published on November 2nd, 2018 | by Admin
HIT EXPLORATION-SURVIVAL GAME THE LONG DARK® NOW AVAILABLE
Hinterland Studio & Skybound Games Release Stunning New Trailer
Sydney, Australia – 2nd November 2018 – Along with publisher Skybound Games, the Hinterland Studio team is excited to announce the availability of a physical boxed edition of the critically-acclaimed game The Long Dark for both PlayStation® 4 and Xbox One®.
In conjunction with today's announcement, Hinterland and Skybound have released a stunning new launch trailer along with new screenshots and assets.
Check it out the trailer here!
Every retail edition box of The Long Dark will include a code to download the game's Original Soundtrack, as well as a limited-edition physical Field Journal. Used by an unnamed survivor on Great Bear Island, this naturalist's Field Journal includes a map of the Island, as well as plenty of room to log your day's activities – the perfect companion for any survivor of the Quiet Apocalypse! Additionally, those who purchase The Long Dark will automatically have access to the highly-anticipated Episode Three, which will launch before the end of 2018, as well as Episode Four and Episode Five (anticipated to launch in 2019), for no extra cost.
The Long Dark challenges players to survive in an expansive, frozen wilderness in the aftermath of a mysterious geomagnetic disaster. All technology has been rendered inert, bringing humanity back to a primal existence and leaving players to face the cold, the expansive wilderness, and all the other threats Mother Nature can muster. Players engage with the game's narrative in the episodic WINTERMUTE™ Story Mode and can try their luck with the open-world permadeath Survival Mode, or complete objectives in the standalone Challenge Modes, all while having to monitor their basic needs (warmth, sleep, food, water), fight afflictions (injuries, diseases), and encounter deadly wildlife.
To date, The Long Dark has enjoyed lasting popular acclaim, with ratings of 90% or above by players across pre-existing platforms, as well as winning 2018 Webby Awards for "Best Writing" and "Best Strategy-Simulation" game.
For more information, visit https://fivestargames.com.au/product/the-long-dark/