Games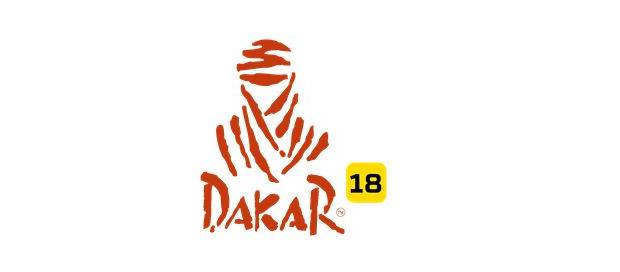 Published on September 28th, 2018 | by Admin
DAKAR 18 NOW AVAILABLE
Face the challenge and join the biggest cross-country rally!  
Sydney, Australia – 28th September 2018 – BIGMOON Entertainment today released DAKAR 18 for PlayStation®4 and Xbox One, which is now available at Australian retail stores. Players around the world can now experience one of the biggest challenges in professional motorsport – safely from their homes.
Check out the launch trailer here!
Based on the world-famous annual rally raid organised by Amaury Sport Organisation (A.S.O.) in South America, DAKAR 18 is a realistic simulation of the biggest cross-country rally raid in the world. DAKAR 18 is focused on realism and promises a game which faithfully represents vehicles and pilots of the Dakar 2018 rally. The game includes the major official Dakar manufacture teams, vehicles and pilots, the 5 racing class categories (Cars, Bikes, Trucks, Quads and SxS), and much more. In addition, the game will feature a single player, online and offline multiplayer experience.
Features
Huge Cross-Country Open World experience driving across Peru, Bolivia and Argentina with more than 12,000km2 of open world that doesn't limit you to a track or certain roads.
Dakar Rally 2018 with 14 simulated stages from Lima to Córdoba
Realistic Graphics: through the conversion of satellite images on the game terrain
Realistic Road Book Navigation System: Simulating the official Road Books of the Dakar Rally 2018 to guide you across that immense landscape where you're free to roam. Can you get to the finish line without getting lost?
Time and Weather Simulation: Get stuck in the dry sand under the burning sun or fight against deep mud in heavy rain or river beds!
Sun and Constellations Simulation: The sun will move according to each country location (Peru, Bolivia and Argentina) and even the stars/constellations at night are simulated in the game.
Rescue and Repair: Are you just driving for victory or willing to stop and help others in need? Towing a stuck competitor will provide you extra repair points. You will need them!
Single-player and Multiplayer: The game features a full-fledged online and offline multiplayer experience and competition. Race up to seven other competitors in online stages or play with a friend on split screen!
Cars: Peugeot, Mini, Toyota, Renault, Mitsubishi starring Carlos Sainz, Stéphane Peterhansel, Sebastien Loeb, Nasser Al Attiyah, Nani Roma, Orlando Terranova, Mikko Hirvonen, Bryce Menzies, Emiliano Spataro, Carlos Sousa and many others.
Motorcycles: KTM, Honda, Yamaha, Husqvarna starring Mathias Walkner, Sam Sunderland, Joan Barreda, Adrien Van Beveren, Pablo Quintanilla, Laia Sanz and many others
Quads: Yamaha Raptor starring Ignacio Casale, Sergey Karyakin, Alexis Hernandez, Rafal Sonik
Trucks: Kamaz, Maz, Tatra, MAN starring Eduardo Nikolaev, Martin Kolomy, Aleksandr Vasilevski and many others.
SxS: Polaris starring Patrice Garrouste, Claude Fournier and many others
More information about the Dakar Rally is available here: http://www.dakar.com