PS5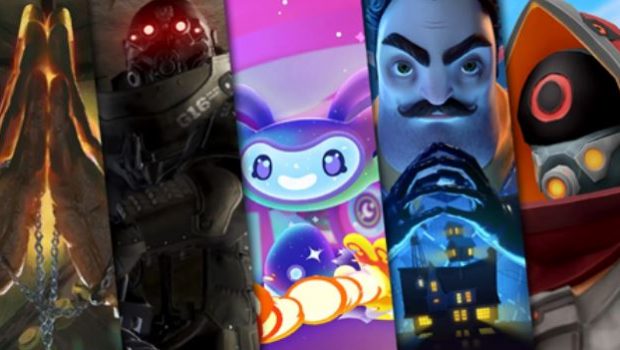 Published on November 3rd, 2022 | by Adrian Gunning
11 new PS VR2 games announced: The Dark Pictures: Switchback VR, Cities VR – Enhanced Edition, Crossfire: Sierra Squad and more
In recent months, some of the games coming to PS VR2 next year have been showcased, such as Horizon Call of the Mountain, Resident Evil Village, and more. Today, PlayStation Australia is happy to share the first details of 11 new PS VR2 titles and the experiences that you'll be able to enjoy after PS VR2 launches on February 22.
Check out the full list of announcements below.
All 11 Games
Don't blink – Immerse yourself in this fast-paced roller coaster action-horror-shooter where every move you make, and everything you see, could mean the difference between life and death.
A battle-focused shooter, Crossfire: Sierra Squad will have you fighting a seemingly endless enemy force with high AI intelligence. This first-person shooter incorporates innovative features offered by PS VR2, and is planned to launch on PS VR2 in 2023.
From the minds at Funktronic Labs comes a new single player roguelike experience filled with immersive gunplay and moody mystery. As the last line of defence against the darkness, you will enlist in the ranks of the Light Brigade and journey into the Sunken World as many times as it takes. The Light Brigade will be available for pre-order starting November 15.
Cities: VR is a VR adaptation of the leading city-builder, Cities: Skylines, where you get to build and manage the city of your dreams. With the power of the PS5 the developers are able to bring you great detail, allowing you to watch your city come alive all the way from the bustling streets to a bird's eye view in a smooth experience. Cities VR – Enhanced Edition will be available for pre-order starting November 15.
From the creators of popular and award winning titles Job Simulator and Vacation Simulator, comes an original creation—the comically catastrophic Cosmonious High! In this single player alien adventure players take on the role of a Prismi, a rare alien species that can adapt to any situation. Cosmonious High will be available for pre-order starting November 15.
Together with Steel Wool Studios, tinyBuild Games is bringing you the most immersive Hello Neighbor experience yet using virtual reality in the all-new Hello Neighbor: Search and Rescue, coming to PlayStation VR2 & VR! Hello Neighbor: Search and Rescue will be available for pre-order starting November 15.
Jurassic World Aftermath Collection | Developer: Coatsink
This reworked version of the popular survival adventure game combines both Part 1 and Part 2 into one complete collection. In addition to taking advantage of PS VR2's new capabilities like headset rumble and use of 3D audio, Coatsink have added volumetric lighting, enhanced post-processing effects and faster loading times, which really enhance the immersive nature of this experience.
Pistol Whip is an award-winning physical action-rhythm game where thrilling gunplay and dynamic tracks collide, creating a dreamscape world for players to blast, duck, and dodge their way through to become the ultimate action hero.
Zenith: The Last City is coming to PlayStation VR2 as a first day launch title! Ramen VR has added hundreds of hours of new content, made massive graphics updates, and leveraged the PS VR2 features to bring you a truly next level experience of Zenith's gorgeous open-world. Zenith: The Last City will be available for pre-order starting November 15.
After the Fall, an intense co-op shooter set in a post-apocalyptic version of Los Angeles, is coming in 2023 to PS VR2! Thanks to the new PS VR2 features, every slide you rack and magazine you release can now be felt throughout your entire hands through haptic feedback, while each gun now mimics its real-life counterpart in trigger pull weight using dynamic use of adaptive triggers.
For those of you who have yet to experience the watery world of Tentacular in VR, you're in for a real treat for the senses! Tentacular plunges you into the ocean-dwelling hulk of a gigantic mild-mannered mollusc, raised among humans on the bustling and eccentric island of La Kalma. Tentacular will be available for pre-order starting November 15.
For more information on the games, head to the PlayStation Blog.
For the latest PlayStation news, follow on Facebook, Twitter, YouTube and Instagram.