PS4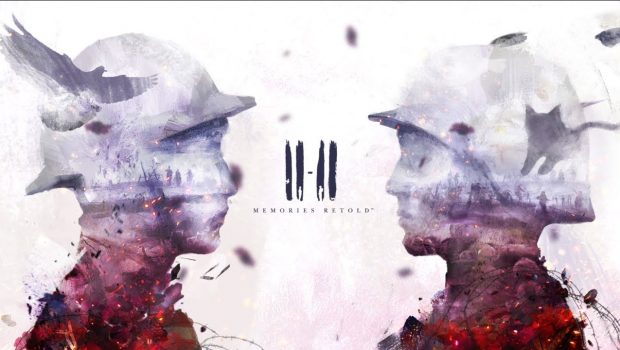 Published on December 1st, 2018 | by Tory Favro
11-11 Memories Retold PS4 Review
Summary: A gorgeously presented game taking us into the very human heart of WW1
11-11 Memories Retold is a stunning game that has been presented in a fashion that I really don't think that I have seen before in a video game. It tells two stories of the lives of two men during the First World War in an exquisite and poignant fashion that really makes you feel the story of what you are playing I think more than if you had simply normal graphics throughout. Normal graphics I hear you say? Yes, the style of this game steps it all up a notch with some beautifully rendered textures that look as though you are playing your way through a stunning oil painting.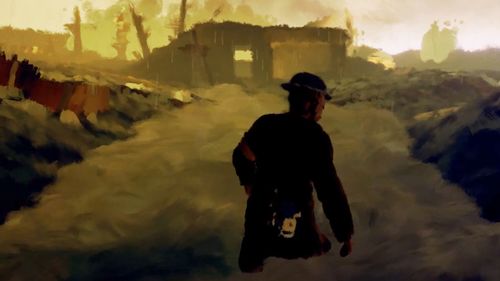 11-11 is a heavily story driven tale, but with more action and movement than you might be used to with the TellTale story games (that I am a massive fan of). As the story jumps from each man who I will introduce to you in just a moment, that game will require you to manoeuvre around the game world and interact with objects and makes decisions that will ultimately affect the overall outcome of the game. There is enough required of players though that you will need to keep the controller in your hands most the time as there is a lot more to do than simply button push a dialogue choice. The story is the star of the show though and makes sure that whatever else you are doing it will assert itself as just that.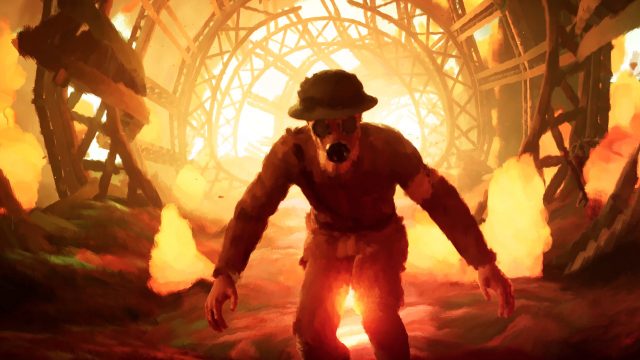 The two main characters you play are Harry; a Canadian photographer who signs up to impress a girl in the British military, and Kurt; a middle aged engineer who signs up to fight for Germany when he discovers that his sons unit has gone missing. During the game, you will be required to constantly switch (or rather the game will switch you) between the two characters, and rarely a third, and undertake tasks that the game throws at you to further tell the tale you are undertaking. These tasks are interesting enough and do make sense when you are doing them.
The story is beautifully told, and as mentioned the graphics are a real testament to the developers. The way that everything moves as a living oil brush painting is nothing short of lovely, and of a quality that you could easily screenshot almost any moment of the game and use the image as a painting in the home. It is really quite incredible and does not take anything away at any stage from the action on screen. Speaking of action, I should hasten to add the one thing that I've been holding back on; you will not fire a gun during the gun, so if you are hoping for that, this is not the game for you. Harry is a photographer and Kurt an engineer. These are their stories (insert Law and Order noise here). The voice work is done by Elijah Wood as Harry and Sebastian Koch as Kurt which might be why you will recognise some of the voices!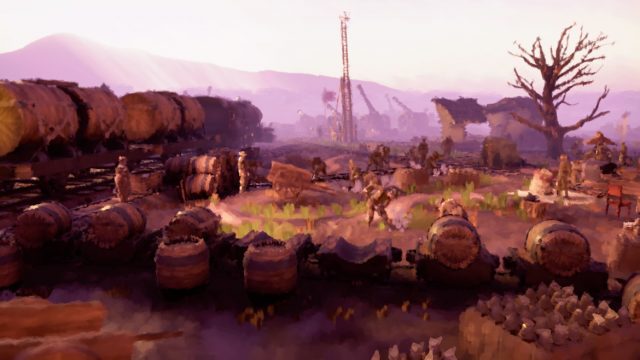 Final Thoughts?
All up it'll take you roughly 6-10 hours (11 if you are me) to finish the game. It is a sobering experience to play through but does not weigh too heavily which it certainly could have considering the subject matter. There are moments of humour and action in its own very unique and special way. This title was a delight to play and to experience a very uniquely told story. I do recommend it.