Comics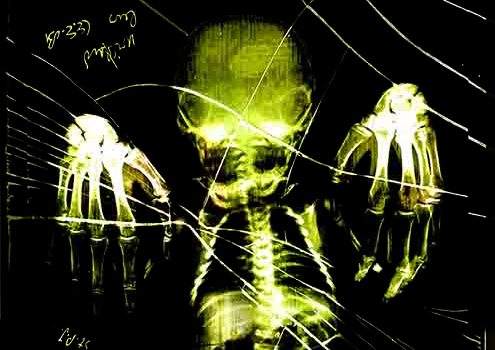 Published on October 5th, 2018 | by Jeremy Carr
1000 NIGHTMARES #1 & 2 REVIEW
Summary: An amazing collection of Horror and Supernatural stories in each issue.
As a kid I always loved horror, sci-fi and stories of the Supernatural. Shows like the Outer Limits and Tales from the Crypt would always draw me in with their one-off stories – always keeping things fresh. So when issues 1 and 2 of Creator Studios' new series written by Bil Richardson called 1000 Nightmares were given to me, I was all in. Each issue of this series contains short stories that can be anywhere from 5 pages to just one. At first, I wasn't sure if the comic book medium could hold the same kind of impact due to the limited pages each issue, but just after a few stories in the first issue, I knew it could be done.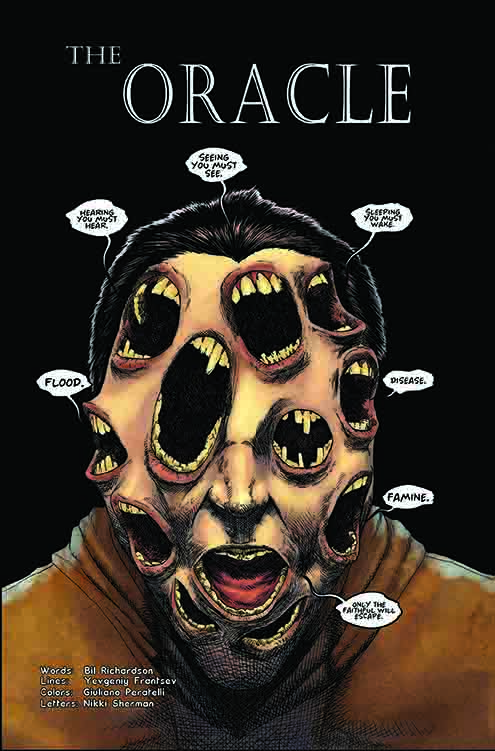 It is so hard to really break down the stories in these issues. I usually like to tell a little bit about the story of each comic I review, but with 1000 Nightmares it really creates a challenge. Each issue is a collection of macabre short stories and social commentary of Richardson. There are stories of religious cults, cannibalism, grotesque STD's, and even some insight on religion itself. Richardson does an incredible job with his ability to keep it short, yet entertaining enough to keep you reading. The only problem I found with some of the stories was that I wanted more. I wanted to know more about these stories, what happened after the end, and I think that in itself is what truly makes the short stories amazing.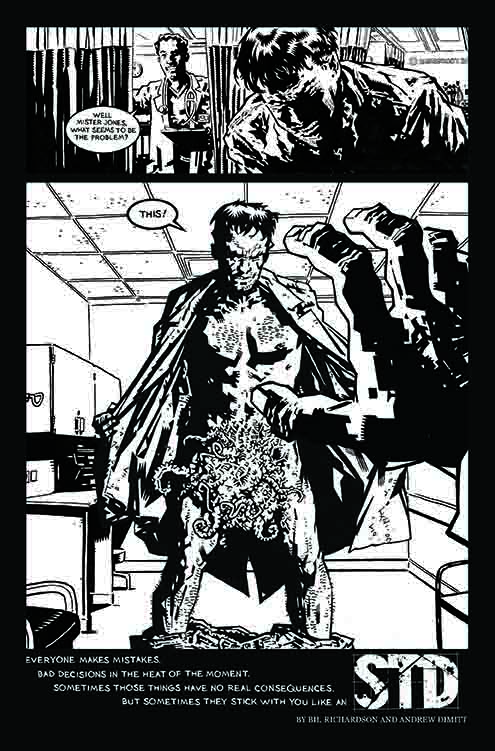 Another thing about these issues I absolutely loved was the art style for each story. The art changes up with each story, from amazing art to the artist using real life pictures to weave his story together. For instance, one of my favorites was a story called Heroes. The story is told from the perspective of a woman whose love survived World War I. The art is done all in real pictures during the times and just gives the story more depth and tone. There was something eerie about looking at these real life pictures and reading this story Richardson had created.  It was absolutely brilliant.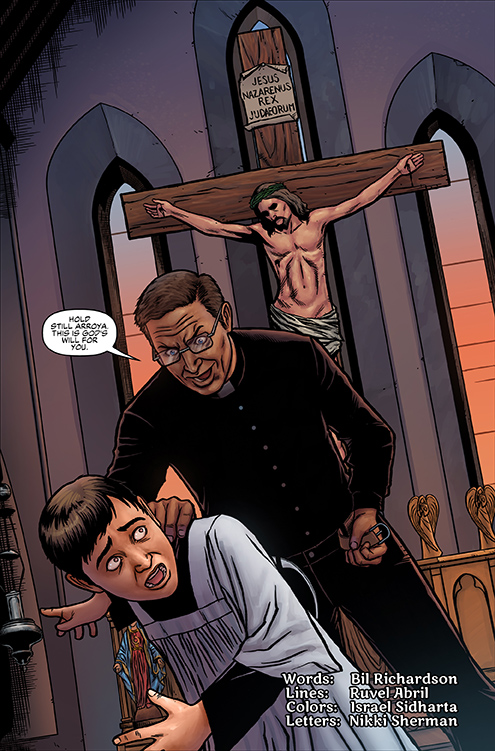 If you are someone that enjoys stories of the dark and unsettling, then this series is something I highly suggest you pick up and look into. I had my doubts on of the page limit in comics could make this work but now I have no doubt in my mind that Creator Studios and Bil Richardson have something special here. I look forward to seeing where this series can take itself in the future, with hopes that it can keep things fresh and entertaining. I'm giving issues 1 and 2 of 1000 Nightmares a 5 star review and I will be look for issue 3 as soon as it comes out.