Blu-ray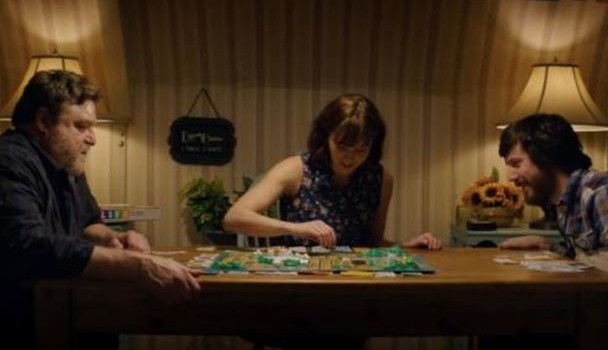 Published on June 7th, 2016 | by admin
10 Cloverfield Lane – July 7, 2016
Universal Sony Pictures Home Entertainment is releasing 10 Cloverfield Lane – available to own on Blu-ray, DVD & Digital from July 7, 2016.
Outside is dangerous… while inside in this heart-pounding new thriller, 10 Cloverfield Lane. Acclaimed producer, J.J. Abrams (Star Wars: The Force Awakens, Mission Impossible: Rogue Nation) and up-and-coming director, Dan Trachtenberg (Portal: No Escape, Kickin') deliver this new masterpiece, hailed by critics as "riveting, gripping and loaded with tension." Starring John Goodman (Argo, The Flintstones), Mary Elizabeth Winstead Star (The Thing, Scott Pilgrim vs. The World) and John Gallagher Jr. (Hush, Short Term 12).
After a catastrophic car crash, a young woman (Winstead) wakes to find herself in the underground bunker of a survivor named Howard (Goodman). He claims to have saved her from an apocalyptic attack that has left the outside world uninhabitable. His theories are supported by a mysterious man, Emmett (Gallagher Jr.) who is in the bunker with them, but as his increasingly suspicious actions lead her to question his motives, Michelle will have to escape in order to discover the truth.
Enthralling from start to finish, the nail-biting climax will intrigue, terrify and paralyse in the sensational sequel to Cloverfield (2008). Revisit the legacy of its predecessor with feature commentary from Abrams and Trachtenberg, and extensive behind-the-scenes looks at the ominous bunker and post-apocalyptic set, exclusive to 10 Cloverfield Lane.