Films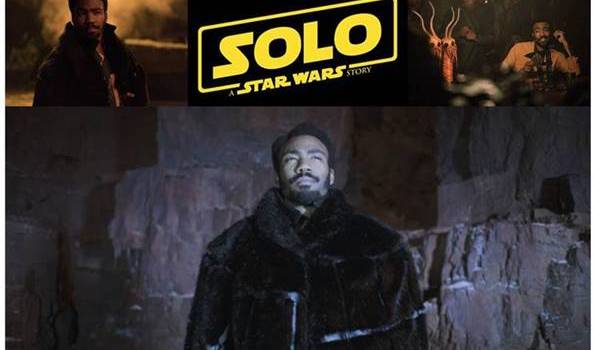 Published on May 29th, 2018 | by Admin
#1 Film in Australia – Solo: A Star Wars Story
SOLO: A STAR WARS STORY topped the Australian box office this weekend, claiming the number 1 spot thanks to a little Calrissian charisma.
SOLO: A STAR WARS STORY charts the adventures of iconic galactic scoundrel, Han Solo and his mighty future co-pilot, Chewbacca.
In a just released featurette LANDO STYLE WITH DONALD GLOVER, get a sneak peek at the signature fashions of the notorious and charismatic Lando. From the boots to the custom made cape collection, the notorious gambler owns the galaxy with his signature style. Lando is played by Donald Glover – award-winning writer, director, musician, standup comedian, actor, known as his alter ego, Childish Gambino.
View LANDO STYLE WITH DONALD GLOVER here: https://www.youtube.com/watch?v=di4bE9jtEv0&feature=youtu.be
Download LANDO STYLE WITH DONALD GLOVER here: https://www.RelayIt.net/?c=bkB9Mmg4bq2phhcLGkKF2nzH4LFKqzFpfqD8
#SoloAStarWarsStory #StarWars
Facebook: StarWarsAUNZ
Twitter: @StarWarsAUNZ
SOLO: A STAR WARS STORY
Board the Millennium Falcon and journey to a galaxy far, far away in "Solo: A Star Wars Story," an all-new adventure with the most beloved scoundrel in the galaxy. Through a series of daring escapades deep within a dark and dangerous criminal underworld, Han Solo befriends his mighty future copilot Chewbacca and meets the notorious gambler Lando Calrissian, in a journey that will set the course of one of the Star Wars saga's most unlikely heroes.
The film stars Alden Ehrenreich, Woody Harrelson, Emilia Clarke, Donald Glover, Thandie Newton, Phoebe Waller-Bridge and Paul Bettany.
Ron Howard directs "Solo: A Star Wars Story," and Kathleen Kennedy, Allison Shearmur and Simon Emanuel are the producers. Lawrence Kasdan, Jason McGatlin, Phil Lord and Christopher Miller serve as executive producers. Lawrence & Jonathan Kasdan wrote the screenplay. "Solo: A Star Wars Story" is in cinemas now.