Comics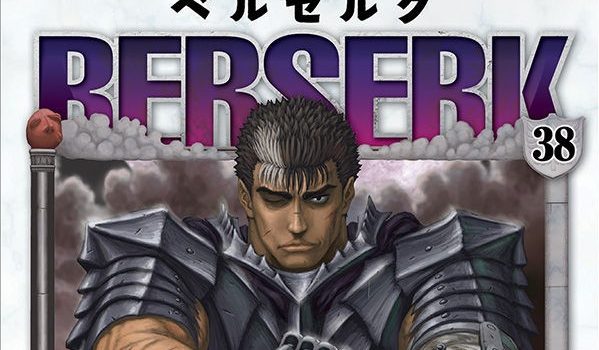 Published on April 6th, 2017 | by Dana Folkard
OVER 1.2 MILLION COPIES OF "BERSERK" MANGA SOLD!
He is Guts, the Black Swordsman, a feared warrior, spoken of in whispers. The bearer of a gigantic sword and an iron hand, he wears the scars of countless battles and tortures. After over three years of anticipation, creator Kentaro Miura (Giganto Maxia, Japan, King of Wolves) has completed the latest volume of the ongoing Berserk saga. Manga mayhem to the extreme is back with a vengeance!
Still going strong after over twenty-five years in Japan and first published in 2003 by Dark Horse Manga, Berserk is one of the most popular and longest-running seinen series ever published in North America, and with over 1.2 million copies sold, Berserk has recently smashed onto the New York Times best-selling manga list.
"Kentaro Miura's Berserk is a harrowing dark fantasy of monumental depth, complexity, and audacity, and its astonishing visual tapestry is like nothing else in graphic fiction," said Dark Horse's Berserk editor, Chris Warner. "While the horror and violence are at times disturbing and unquestionably adult, Miura still manages to produce genuine emotion and plenty of humor."
On July 5, 2017, Berserk Volume 38 brings Guts and company to the isle of Skellig in hopes that elven magic can cure the afflicted Casca, but the cure could come at a deadly cost. Meanwhile, Guts's Band of the Hawk comrade Rickert journeys to the city of Falconia, the seat of power for Griffith, the resurrected former Hawks commander. But the glittering towers of Falconia cast the darkest of shadows, and a legion of demonic monstrosities dwell in the darkness!