WWE Legends of WrestleMania
I'm an old school wrestling fan and although THQ are the definitive publishers of wrestling games on the console, I've never been a huge fan of the current stable of wrestlers in those games. With that in mind, THQ have released a variety of different wrestling games in the years, some good and some bad. WWE SmackDown Vs Raw 2009 was the pinnacle of their achievement and dare I admit it, the best game in the franchise which really transferred the wrestling experience into the gaming world. Unfortunately this game featured those "new" wannabe wrestlers, however, for those old school junkies like myself, the latest wrestling game from THQ include some of the greatest wrestling stars from the 80's and 90's which include Andre the Giant, Bret "Hitman" Hart and my favourite Rowdy "Roddy" Piper.
My dear reviewers... let's get ready to Ruuuumble!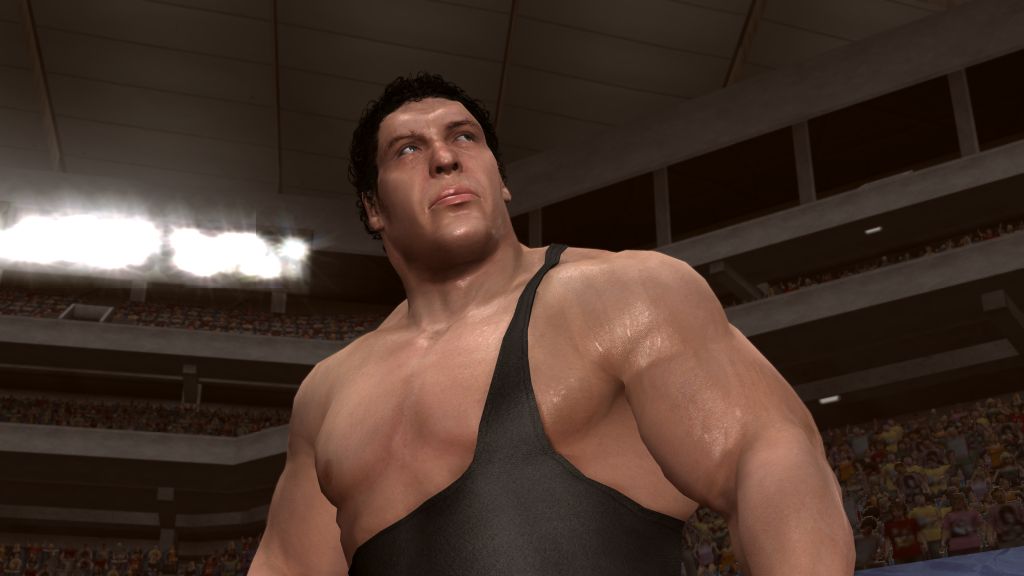 Features:
DISTINGUISHED ROSTER AND MANAGERS – Relive the entertaining lives of 40 larger-than-life WWE Legends and Managers. The managers will also have extensive functionality, playing important roles in match outcomes.

ABSOLUTE REALISM – Embrace a historically accurate representation of WWE telecasts from the Eighties and Nineties, including dynamic visual treatments, signature ring entrances, renowned commentators, notable venues and much more.

COMBO FIGHTING SYSTEM – Explore a new, grapple-based fighting system that captures the high-energy action and drama seen in historic WWE matches. Players will have each Legend's arsenal of grapple moves, strike attacks, reversals and taunts at their disposal throughout a variety of current and nostalgic match types.

WRESTLEMANIA TOUR MODE – Participate in key matches from multiple WrestleMania events. Vintage WWE footage will set up matches, explain feuds and detail the rivalries behind them, situating players in the heart of each contest.

CREATE-A-LEGEND – Create the Legends of tomorrow, complete with customizable costumes, entrances, move sets and more.

ONLINE FUNCTIONALITY – Challenge players around the world to matches on the biggest stages in WWE history.
WWE Legends of WrestleMania sports a variety of different gameplay modes, ensuring that all sorts of matches. The best part of the game that I believe is Legend Killer which allows the gamer to either relive these famous matches, rewrite (change fate) or redefine that allows you to tweak some of these classic matches. Add in other modes that include Exhibition which allows you to pick both classic and modern wrestlers such as The Rock vs Andre the Giant, single match, tag team match and my favourite, the Battle Royal. Needless to say, the variety of game modes is a wrestling fan's delight.
The developers have also cleverly added live footage to the game which features all those classic 80's and 90's moments and of course brings back a flood of happy childhood memories. Seeing all these wrestlers again in their prime is what dreams are made of and the chance of controlling your favourites is even better.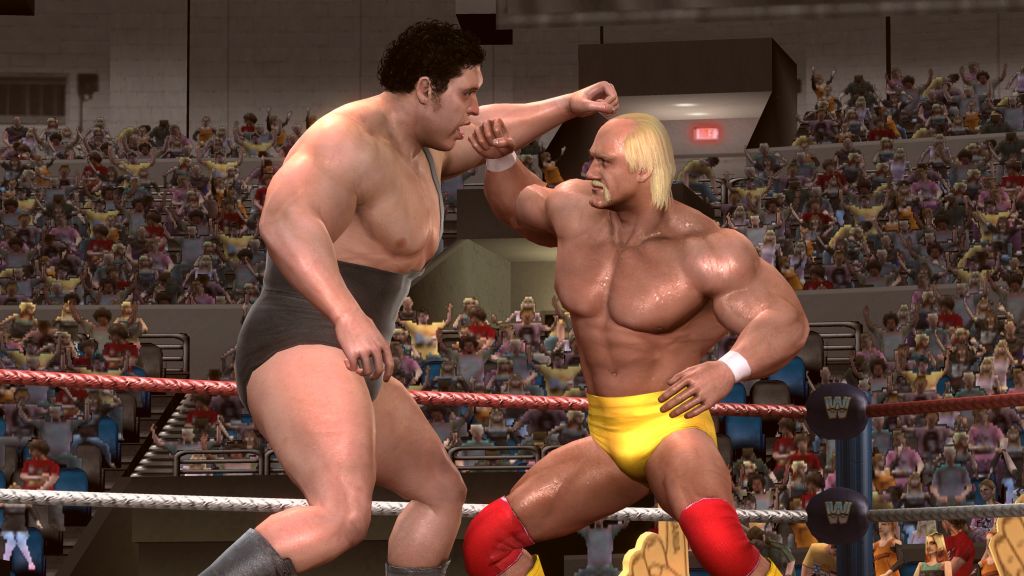 Other cool features include 30-man Royal Rumble, online play and some great unlockables that include costumes and classic movies. Add in a create a legend mode and this neatly rounds out the game as you battle your creation with an almost undying line of legendary wrestlers. You can even import your wrestler from Smackdown vs Raw 2009.
When it comes to controls, the developers have really tweaked this game and everything feels right, without the gamer trying to have their fingers everywhere. It's quite a natural progression. Another interesting twist is that some maneuvers are only available once you have pulled off another move. Similar to those skating games, this allows for a more in-depth and calculating gameplay that also increases the learning curve of this game. Thankfully the game supports dualshock on the controller for that added wrestling experience.
The goal, as per all good wrestling games is to reduce your opponents health in order to grapple them to the floor for victory. Sometimes, easy said than done. My biggest gripe with the gameplay is the speed which sometimes feels like you are moving through water that feels like the controls are somewhat unresponsive. I know it's wrestling and not a fighting game but it would have been nice to have a choice for faster gameplay. Pulling off the various moves such as Square Square Square for a short attack or circle to hold is just the basics as there are literally 25 pages of combinations and moves to learn. Quite a rather steep learning curve if you're attempting to master the title.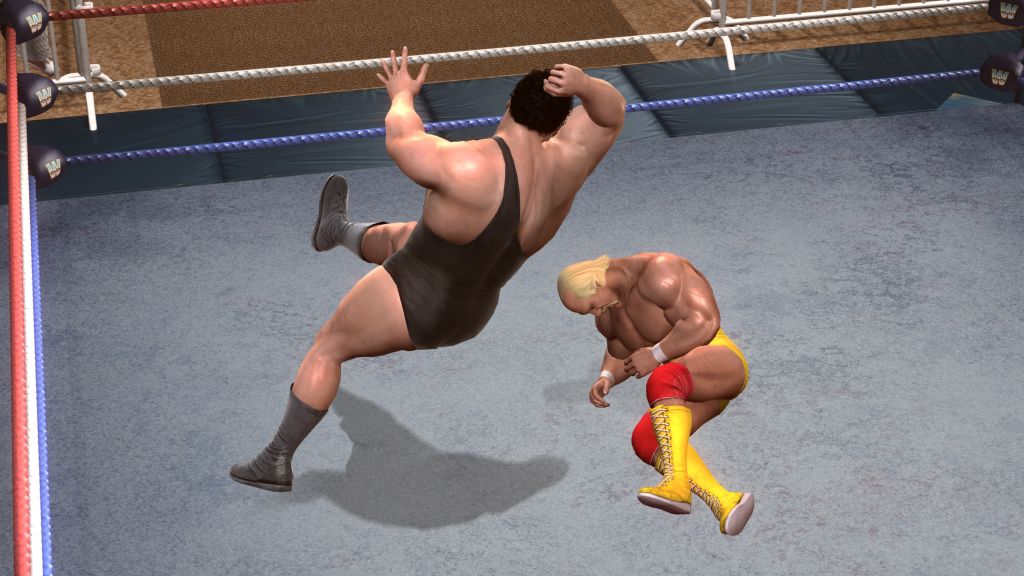 When it comes to graphics, this is how wrestling games should look with highly detailed characters that look like their real-world counterparts and probably one of the best looking crowds to date. Seeing Andre the Giant again was a truly surreal experience and you really have to see it to believe it. The game also has a true "period" feel to it from the not so far away 80's and 90's. Seeing Hulk Hogan or the passed away Andre the Giant is pure bliss as these legends once again kick some true butt in good old fashioned gaming heaven. Add in some bad haircuts as well!
In conclusion, this is a fun wrestling game that contains my favourite wrestlers all in one game. The gameplay although not perfect is quite playable that is matched with great graphics, a kickass soundtrack and good old fashioned wrestling moments. Definitely one for those who like to walk down memory lane and have fun at the same time!