Welcome to the latest installment of WWE... WWE 13 that features revamped gameplay, improved graphics and a very interesting wrestling mode entitled Attitude Era that takes players back to old school wrestling.
Although the current version of WWE is probably the best in the franchise, the controls of the game are still a little wishy washy but if you love wrestling, these shortfalls still make the game enjoyable to play.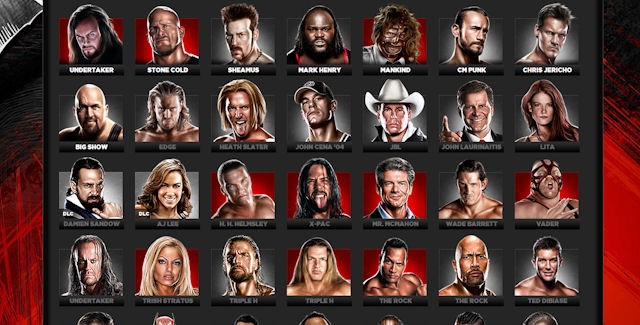 The developers do a decent job in recreating the colourful and staged world of the WWE with realistic environments and some impressive looking character models of real-world wrestlers. The wrestlers in the game look big and bulky as you smash, hold and win your way to victory. Add in a variety of moves and combos and it's almost like you are watching the WWE on TV, however you are in full control.
Some of the main differences between WWE '12 and WWE '13 is the ability to set the damage on moves, catching wrestlers midair to perform a finishing move and OMG Moments which create some great environmental finishers. There are also new match types that include I Quit, King of the Ring and Special Referee. The franchise is definitely headed in the right direction!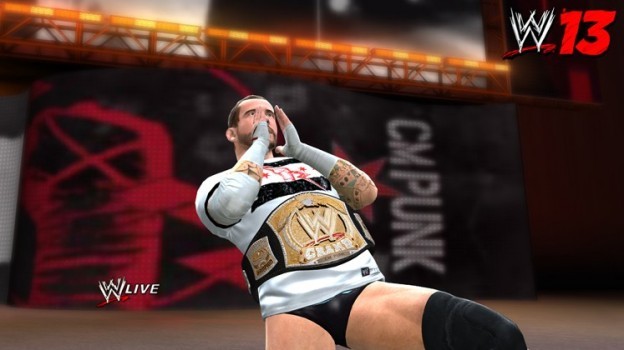 There are a variety of different gaming modes, including online and WWE 13 does a good job in relaying the various moves your wrestlers do that include both offensive and defensive. Controls have been mapped well onto the PlayStation 3 DualShock Controller, although there is still a little bit of jerkiness between movement and moves.
The main gameplay mode is Universe Mode which allows you to play a full year of wrestling which includes stories and feuds between wrestlers. If you have played the previous games in the series, you should have no issues in mastering the controls and if you have some experience in fighters (e.g. Tekken), than mastering WWE 13 should pose a minor challenge.

When it comes to customisation, there are some nice additions to the franchise that includes create an arena and create a storyline which does require a considerable amount of time to setup. However by creating your own story, you can create these epic battles which can be quite impressive to see unravel.
Unfortunately the create a story mode is a little buggy at times in terms of animation and audio. AI is also a little buggy and sometimes they just stand there before you start to smash them down. This is why multiplayer is so superior.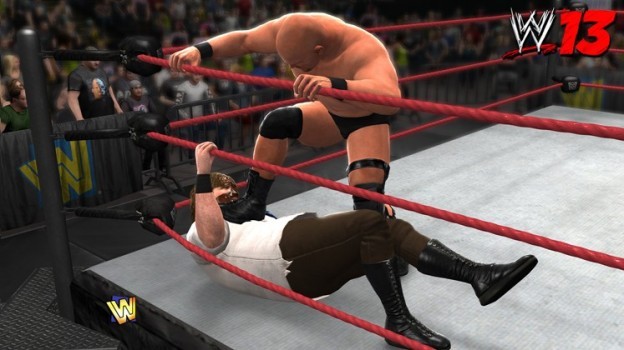 In terms of presentation, the game is oozing with WWE 13 paraphernalia which means that the environments and wrestlers have been faithfully recreated for the console. I love seeing the introductions for the various wrestlers that mimic the real-world and even their authentic manoeuvres.
As you get involved in a variety of matches that of course include tag-team, WWE 13 is a relatively sturdy game, albeit a little repetitive. Another difference and if you can remember Road to Wrestlemania in the previous WWE game, this bas been replaced with Attitude Era which is based in the 90's and the early years of 2000. Nothing is more fun than playing the classic wrestlers of this era such as Stone Cold Steve Austin.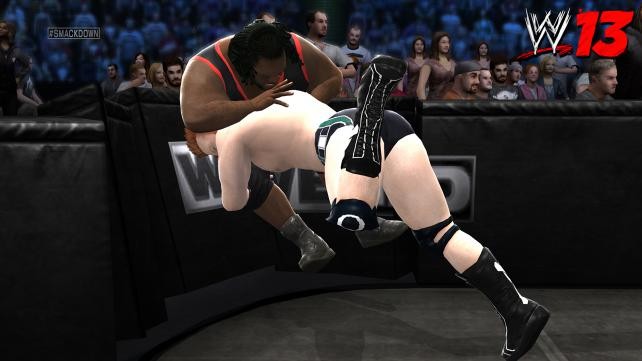 Final Level
If you played last year's WWE '12, there are probably enough tweaks to purchase this new version of WWE (13). However as a gamer, I would probably recommend this title to those WWE fans who have missed the last few years because it definitely makes this game more enjoyable if you have been out of the loop. With good graphics, although a little dated at times and some great use of music, the only downside to this area is that the repetitive commentary. Nonetheless, if you want to play the wrestlers from the 90's and 2000's than WWE '13 is for you.