Tekken Hybrid
Tekken Hybrid feels like a taste of things to come, especially with Street Fighter X Tekken and the new Tekken game to be released in 2012! Interestingly enough, Tekken Hybrid feels like a history lesson of the Tekken series that contains not just one game but two. Plus a very cool full length Blu-ray movie.
The games in question include a revamped version of the PlayStation 2 game, Tekken Tag Tournament with some decent FULL HD visuals and also Tekken Tag Tournament 2 Prologue of next year's latest Tekken game. The film that comes with Tekken Hybrid is Blood Vengeance which is actually a very cool CGI movie and if you're a fan of this gaming series, you'll simply adore this kick a$$ film.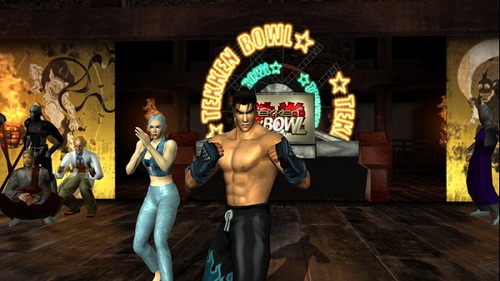 Before I get the crux of this review, it should be noted that the main game in this release, Tekken Tag Tournament feels a little dated. This is not to say that the game is unplayable but when compared current releases like Marvel vs. Capcom 3 and Super Street Fighter IV, Tekken Tag Tournament feel a little lacklustre in relation to controls and more importantly, gaming mechanics and character manoeuvres.
However, as a fan of the Tekken series, there is something fundamental about its characters and its old school gaming that is still fun, especially the control system for the Iron Fist Tournament! Given that, it's dated pretty well. I'm a little biased as I do love the Tekken series but Sony have done an exceptional job at recreating the PS2 game and giving players a taste of things to come.
At its core, both games are fighters which require the player or players to beat the absolute living daylights out of their opponents in a variety of diverse environments. The first game we tested was the updated version of Tekken Tag Tournament which originally appeared on the PS2 but this current instalment contains updated visuals which look quite decent in FULL HD.
It also contains a variety of gaming modes such as Arcade, Survival and Time Trial, so there's definitely something for all fighter purists. We'll just ignore Tekken Bowling which is basically a bowling game. It's ok but definitely should not be in a fighter! AI depending on your level is quite decent, however it is definitely more fun with a human opponent.

The characters look phenomenal and move with this humanlike grace as they attack their opponents. The only drawback are the backgrounds which look a little dated but thankfully the gameplay is still quite strong, all these years later. With accessible combos and an element of "tag" which allows you to select more than one fighter, Tekken Tag Tournament still provides an enjoyable fighting experience. The tag mechanics are not as advanced as say Marvel vs. Capcom 3, however it still provides the player with an enjoyable experience, especially when matched with multiplayer.
The next game is Tekken Tag Tournament 2 Prologue which features slicker graphics and more refined gameplay, however is considerably shorter in value compared to Tekken Tag Tournament. Supporting two gameplay modes that include arcade and local multiplayer, this is a no frills Tekken game but when it comes to combat, the gameplay works surprisingly well.
As opposed to the all-star line-up of the previous game, the characters included in this game are from the movie which include Xiaoyu, Alisa, Devil Jin and Kazuya, each with a different fighting style. With new combos, throws and improved game mechanics, Tekken Tag Tournament 2 Prologue is like tasting your favourite sweet and unfortunately realising that once you have finished it, you only had one piece. Needless to say, visually, it's quite an impressive looking game but because it's so fun to play as a fighter, most Tekken fans will play the absolute @#$! out of it, even though it borders on a demo.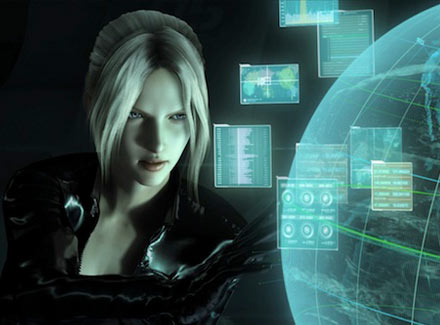 To round up this release, the last segment of Hybrid is Tekken Blood Vengeance, a very visual and impressive CGI movie that revolves around Xiaoyu and Alisa which involves a deadly conspiracy.
Although from a Western point of view, the story is a little extravagant and nonsensical but seeing the amazing CGI animation is definitely worth the admission price alone and the fight sequence at the end is thoroughly cool. Nonetheless, it looks gorgeous on Blu-ray and is on par with other Eastern CGI releases such as Final Fantasy.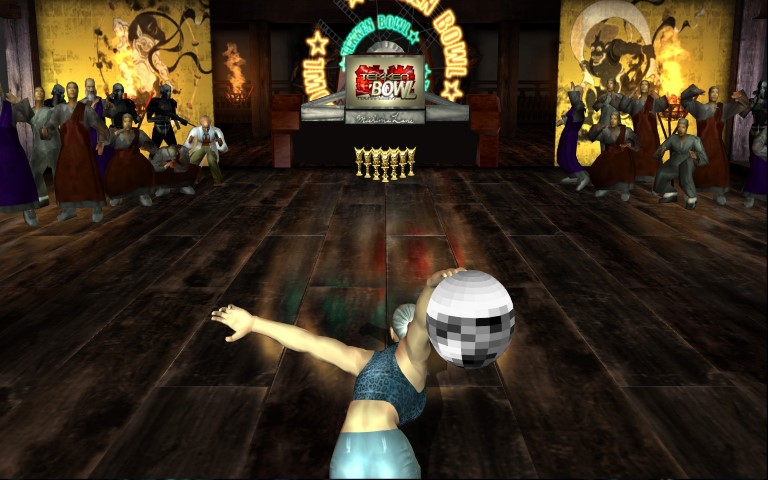 Final Level

Tekken Hybrid is an interesting release that although rebadged a classic and basically gives us a demo of Tekken Tag Tournament 2 (ala Gran Turismo), the inclusion of the movie actually makes this a relatively decent release.
The updated visuals of Tekken Tag Tournament on the PS3 is a joy to see and surprisingly the gameplay has dated well. However the taste of Tekken Tag Tournament 2 Prologue is definitely something to wet your appetite until the next Tekken game. Definitely for fans!