Soldner X2: The Final Prototype: The Last Chapter (DLC)
Soldner X2: The Final Prototype is an arcade style, side scrolling, space shooter. Comprised of beautiful levels and high action game play, the sheer number of lasers, missiles, and bullets flying at one time can keep even the most experienced gamers on the edge of their seats. Multiple difficulty settings allow the casual gamer to have fun, while keeping competitive players challenged. Thankfully, Soldner X2 wasn't as final as its name might imply. Released as DLC on the Playstation Network, "The Last Chapter" adds even more to the Soldner series giving returning players even more reason to return to the series, as well as giving new players more incentive to try it out.
"The Last Chapter" adds three new beautiful and fully developed levels to the game. These three levels give a more complete ending with the D'aarg being defeated and humanity entering an age of peace. While the story is still just as cliché as the original, the general lacklustre story is easy to ignore due to the exciting and action filled game play. Gamers who require well-written storylines and intricate plots will not enjoy this new addition any more than they would enjoy the original. However, gamers who just want to sit down for a few hours for some quick arcade style fun will find themselves in the middle of massive space battles dodging enemy fire, chasing enemy targets, and battling aliens in an effort to save humanity once again.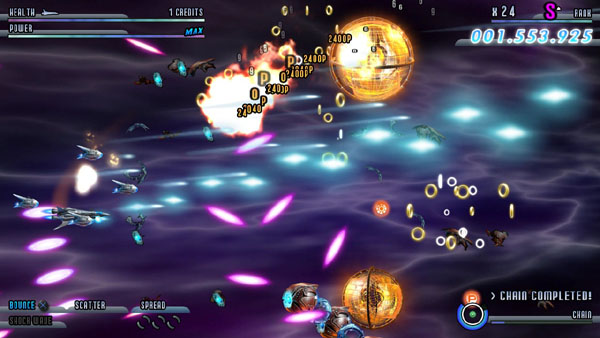 While three levels might not seem like much, the length and amazing detail put into each level will still take a couple hours to play through and that's just if you want to go for completion. Not only are new levels added, but also each level is fun and has hidden items to find, trophies to earn, and unlockables to get. Gamers who enjoy trying to get 100% completion will be glad to hear that there are plenty more of those to gain from this DLC in addition to all the previous ones contained in the original Soldner X2. The high replay value of the game means even after completion there are plenty of reasons to return to play again and again.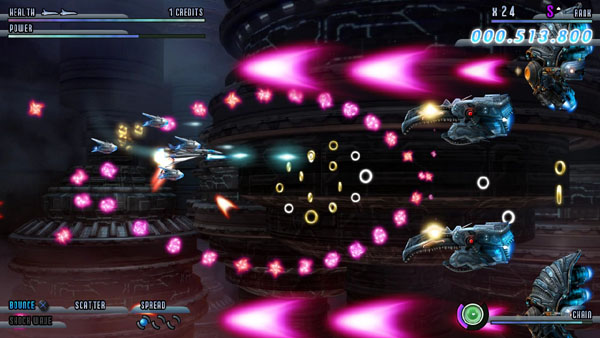 The new chapters, trophies, and unlockables have everything the originals had. This new DLC takes nothing away from the fun experience of the original Soldner experience while still granting new trials and challenges to try. Considering the low price of this new addition and the countless game time and enjoyment it can provide, Soldner X2's "The Last Chapter" should be in any arcade lover's game library.

Rise, Rise all and Game!
Michael Riling
United States Writer
Impulse Gamer