Soldner X2 Final Prototype
Eastasiasoft
PS3 Download
A frantic flight through massive danger, this side scroller is anything but predictable. Mind blowing levels with abundant enemy fire to dodge keeps players on the edge of their seat. With this surprisingly exciting game loosing concentration for an instant can spell disaster for the player's powerful spacecraft.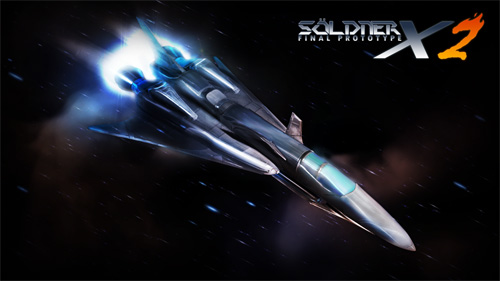 A mix of old and new make the Soldner franchise one of the more endearing game franchises. Simple in concept yet, cool visuals and game play make this one of those games that player's come back to repeatedly.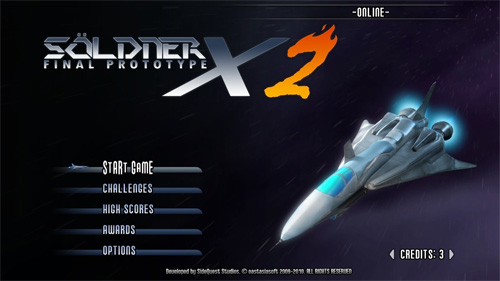 It has been twenty years after the Virus Wars, the player's return to Gota IV as part of the newly formed Söldner-X defense force. The main mission is to free the galaxy from the enemy D'aarg. This technologically superior race spreads like a plague amongst the stars. Now they threaten humankind as well. That is where the player comes in of course. The player blasts their way across seven visually stunning levels. All packed with various obstacles and enemy dangers. The high def 1080p graphics are most visually pleasing. Backgrounds and even the blasts of explosions and enemy craft flying at your ship have a sense of awe and wonder as you blaze a path of destruction through the enemy.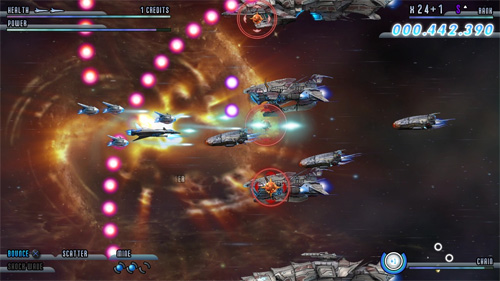 Then of course, what is an ultra cool game like this without the boss battles? Oh there are boss battles, those white knuckled thrilling battles that some of us may remember from the old coin op days. You know the kind that just drove you nuts, but oh felt so sweet when you vanquished your electronic coded nemesis.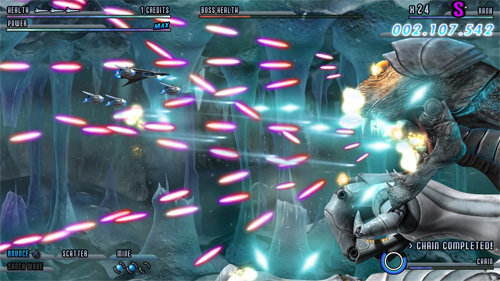 Along the way, there are various bonus points and boosting of the crafts weapons to assist blasting the enemy to stardust.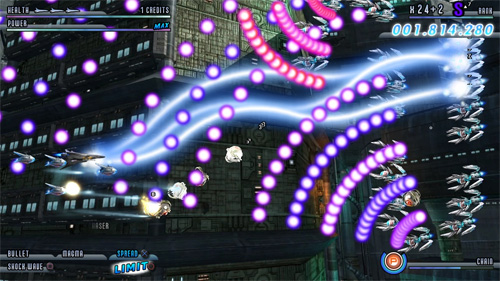 Shooting the enemy at longer ranges gives the player more wiggle room for dodging. There are times that if you are too close to an enemy when you blast them into nothingness, that the explosion may obscure other ships or even laser fire or other danger. Getting close as the enemy ships explode can have the player following closely behind to destruction.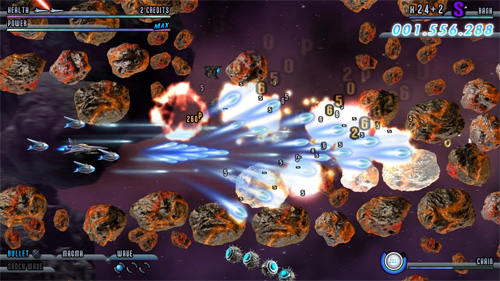 There is a dynamic score-linked difficulty system. Detailed online high score ranking tables and replay file sharing. All of which is kind of fun for the aggressive gamer in all of us. Soldner: X2 Final Prototype while a short game like most of this genre, is none the less a spectacular romp that will have players jumping on for a quick blast fest, or seeing just how skilled they are and racking up the points and special upgrades in the levels.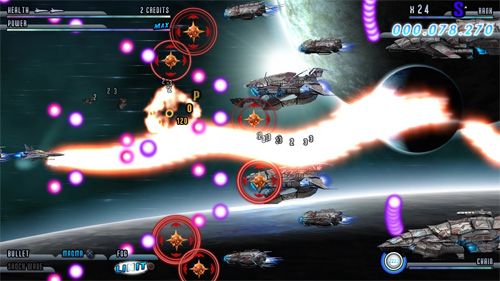 Have fun, play games
Edwin Millheim
United States Editor
Impulse Gamer