Socom 4 takes you into the world of Cullen Gray who is the Ops Commander in this latest instalment of the series. Taking on the action from a third person perspective, I found this to be a ripper of a game, however only lasting about 8 hours in single player mode. This seems to be becoming more of a normal occurrence sadly enough now even though the playability of the title certainly is an entertaining and rewarding experience.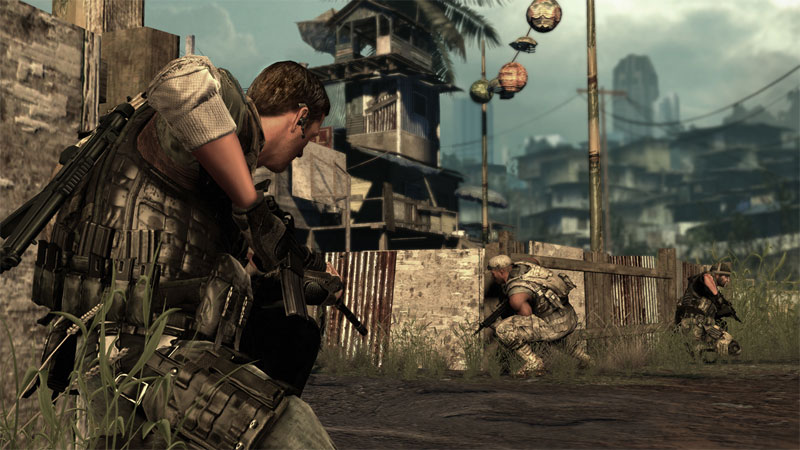 You are the leader of a small squad of professionals, who of course defy plausibility and take on an entire army using only your wits and backed up with limited firepower from a disabled carrier in the ocean. Onboard, maintaining radio contact is your outside link, Oracle. She can deliver devastating fire down upon positions that you nominate.

Taking control of your squad is a breeze. The controls are quite intuitive and easy to remember. The game presents you with a number of gameplay options, and the way that you get through it is really up to you. The level of control that you have over your team is comprehensive and to be honest you can almost get away with not having to fight hardly at all when the high level of AI is there to help you against enemy forces.

I must confess at times I had to make a conscious effort to get in there and fight as it is a lot of fun running the show from the safety of a barrier, but when you do it's an excellent time to be had. The aim is surprisingly good and there are a variety of ways that you can use the various weapons you will be equipped with or find on the field.

Graphically this title is a real treat. The abundance of detail is amazing and when playing it to show some non gaming friends of mine the title, there were exclamations as to just how real it all looked. With the exception of the eyes, a friend noted. The characters all look as though they have dead eyes. Otherwise, detail is crisp with a lot of attention given to it. Colours are far from drab and it really does show how much work was put into making this a darn fine looking game.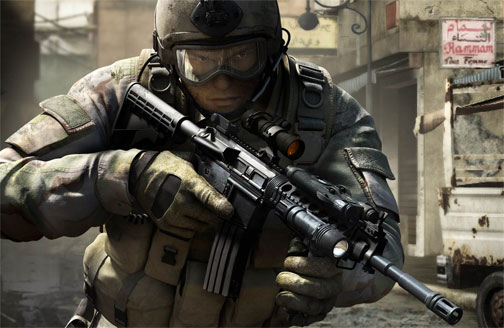 The audio presentation throughout the title is a lush soundscape. Explosions and weapons noises are a treat and are clear enough that you can pinpoint where movement and actions are taking place. The overall audio mix is fantastic and all recorded dialogue, whilst at times as hokey as a B movie, are pretty well synced to the lips of the animated characters.

On a downside to this review, the Playstation network was unavailable during the time of review do to the hack that has made international news upon it's network. The lack of network prevented me from playing the title online against human opponents.

This game was reviewed using the Dual Shock controller, as opposed to the Move Controllers which the title also supports.

This is a cool game that will sit well in the collections of most gamers. Playing from the third person perspective works well and the over the shoulder perspective doesn't get in the way of the action. I really enjoyed the storyline though found how quickly it was over to be somewhat of a let down. Is it worth the buy, I do believe so, even without having experienced online play. It's a good game and the Socom franchise is built upon solid multiplayer.

Give it a shot. (no pun intended)

Tory Favro