Singstar Queen
One of the world's greatest rock bands finally arrives on Singstar that features 25 tracks from their varied career. Ladies and gentlemen, Queen have arrived on Singstar and it's time to belt out those notes as only Singstar fans can. Okay, I'm a Queen fan and perhaps my bias will come out on this review but to hell with the naysayers, Queen rocks and this is one Singstar game that many people have been waiting for.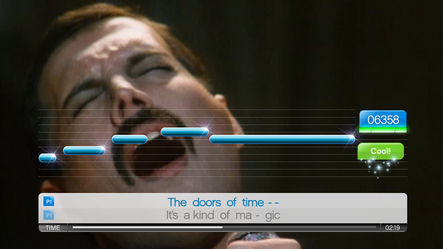 Features
Features 25 of Queen's greatest anthems for you to sing along to

Record your performances and share them with the community at My SingStar Online and singstargame.com

Download favourite tracks or the whole Queen collection from the SingStore and check out other artists
For the uninitiated or those who have been cryogenically frozen, Singstar is truly one of the console world's greatest phenomenon that not only targets the gamers but also casual gamers which this series is thoroughly targeted at. Although many people indicate that Singstar is karaoke for the PlayStation 3, it's far more diverse than that and I would rather call it interactive karaoke. As you sing, the words appear on the screen and hopefully you can match the harmony of the original singers. If you do, you will be awarded more points.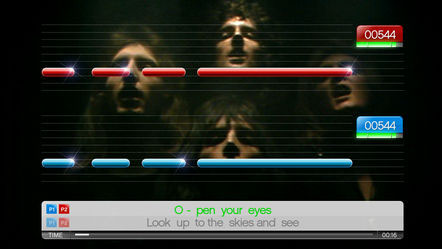 Although people can sing this game like a traditional karaoke game, where it does come into its own is through playing it like a party game that include gameplay modes such as duet and versus. If you have a camera, you can even record you and your friends singing the game and then uploaded it online for others to see. The online Singstar network also allows for song downloads which is a truly nifty idea.
Singstar Queen features some of their greatest tracks that include "We are the Champions", "Bohemian Rhapsody" and "Who wants to live forever". I must commend Sony on their choice of songs for this game as it's quite a diverse range from a band that lasted almost 25 years. The audio quality is pure bliss through our surround sound system and best of all, it also supports Dolby Digital 5.1. Match that with some great Queen videos in the background and you have everything you need for a Singstar game that features one of the world's most influential bands.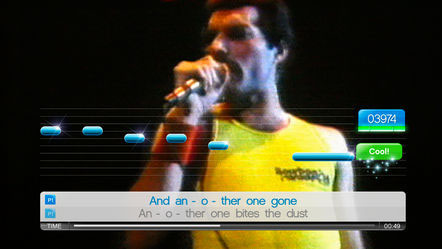 In terms of gameplay, this is Singstar for the PS3 and nothing new has been added to the franchise besides a paint of Queen inspired wallpapers to the game that gives the game that "Queen" look. At the end of the daym if you are a Queen fan than this is the game for you. Buy some beer, munchies and invite your friends over. It's time to relive those classic songs in this interactive karaoke game called Singstar. Brilliant!