Singstar ABBA
With the international hit movie "Mamma Mia", it seems that the classic Swedish Band ABBA have made a modern come back and what better format to make a come back than the Singstar franchise for the PlayStation 3.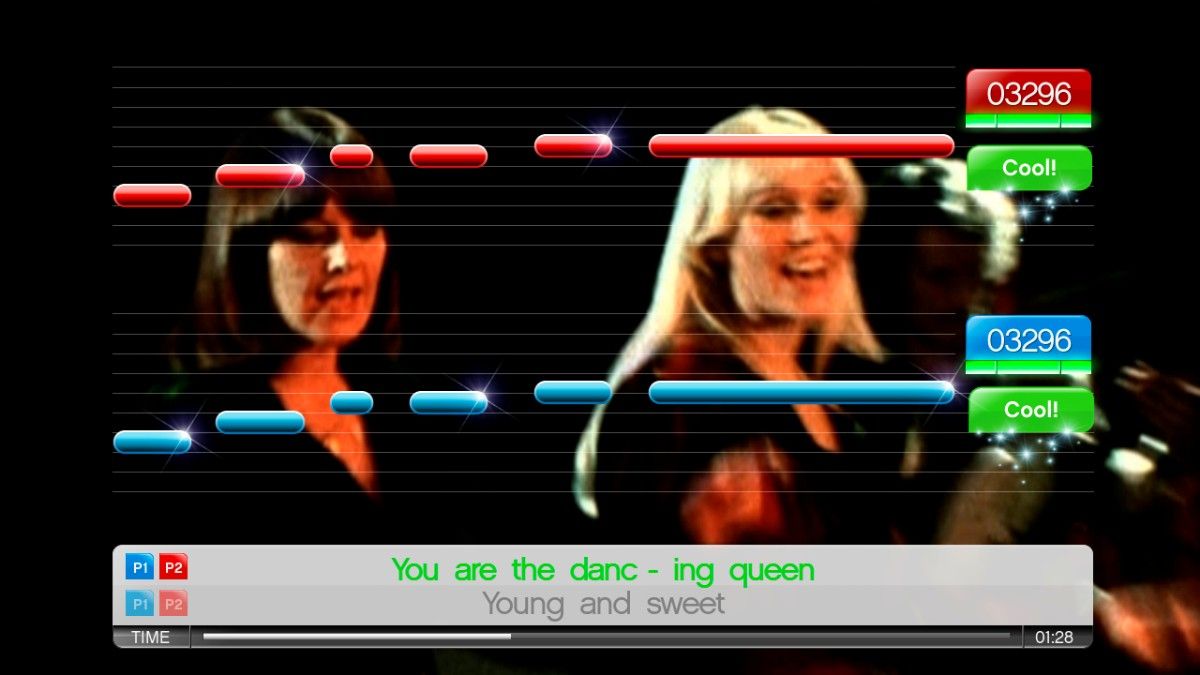 I understand that ABBA is not everyone's cup of tea, however for fans of ABBA, this is as close as they will get to singing some of their greats with music and vocals.
Featuring 25 of their most popular songs, players can now experience a virtual karaoke experience as they sing classics such as "Mamma Mia", "Money Money Money" and my favourite "Take a Chance of Me". This sense of ownership is truly the modern age of gaming and Singstar ABBA is no exception to the rule.
Although the game can be played solo, where the franchise does shine is playing the game with friends as Singstar is the ultimate party game and if you're a fan of classic pop rock or of course ABBA, than look no further because this is the game for you.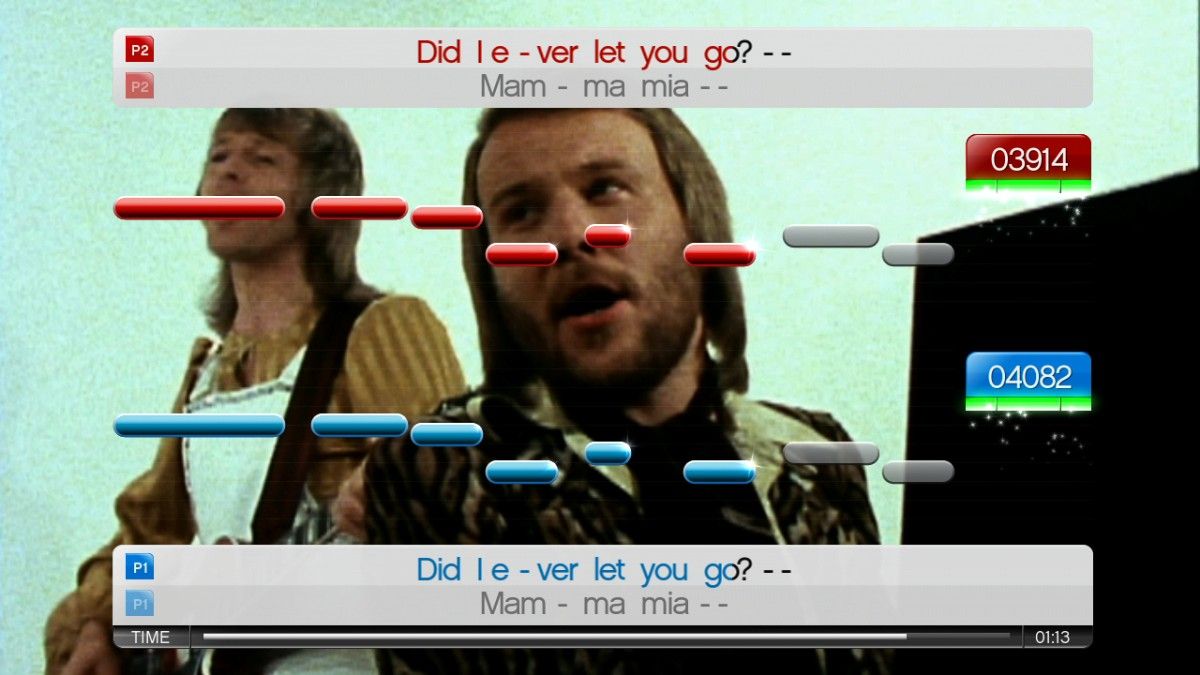 Featuring a variety of different gameplay modes such as solo, duet, battle and some great multiplayer options, Singstar ABBA is a console karaoke experience as players attempt to beat their scores and others, providing they are in sync with the music. It's simplicity is pure ingenious!
This is probably one of the easier Singstar games available due to the nature of the songs, although there are a few trickier songs that will challenge even the most battle hardened Singstar rockers.
Graphically, the title is quite "slick" on the PS3, using footage from ABBA music videos and concerts to assist in the presentation, however where the title does excel is through the lyrics and music of ABBA. On our Plasma TV, the colours looks quite vibrant and suits the genre perfectly.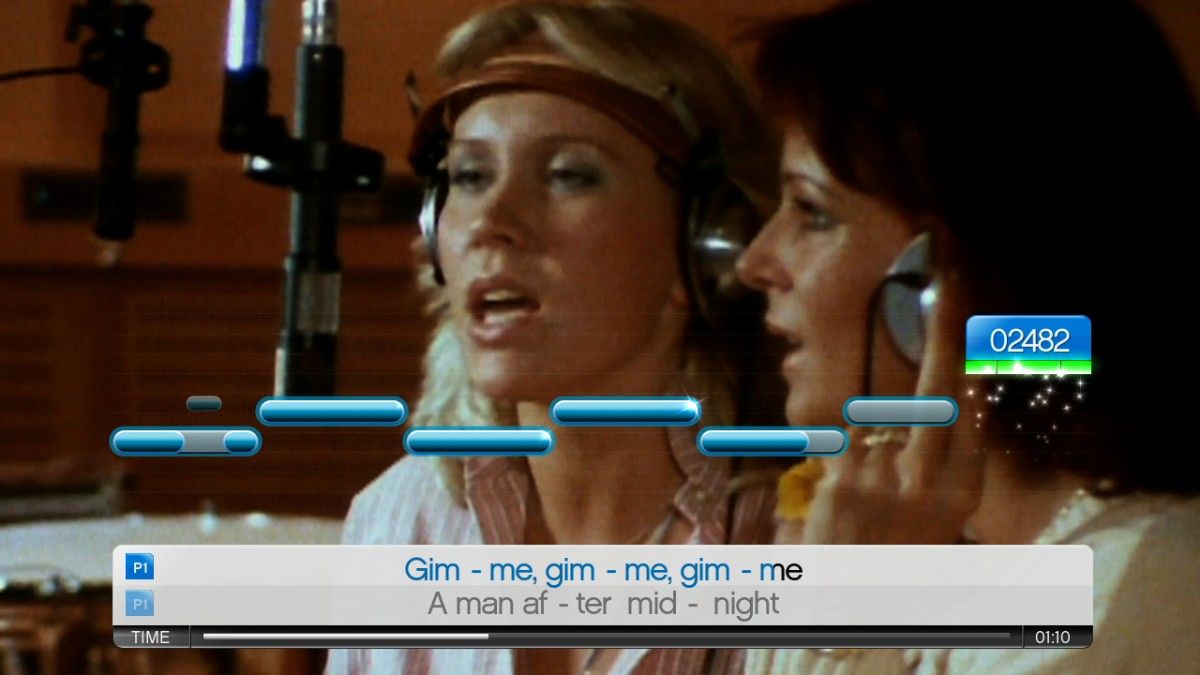 Musically, the quality of Singstar ABBA is very impressive and sounds like the music was recorded yesterday. Of course, the star of the game are the songs themsleves which are displayed below.

ABBA is not just for the oldies, as ABBA have never really gone out of fashion, although I'm leaning that the female gamer (myself included) would find this more appealing than male gamers, my point is that Sony are no longer catering for a specific audience and this medium is the perfect way to express that.
In conclusion, Sony have released a great addition to the Singstar franchise and for those naysayers complaining about Sony's choice for ABBA, you really don't have to buy this game. They have targeted a different audience with Singstar ABBA and they have targeted successfully.
Brilliant!