Scene it?
Bright Lights! Big Screen!
Scene-It? Bright Lights! Big Screen! for the PS3 brings the popular board game to our beloved console, while also providing stiff competition for Buzz as the new movie trivia kid on the block. It wisely dispenses with the board, keeping score on the PS3 itself, which gives the game more of a pub trivia night feel. This is exactly what it should be, as without a couple of film loving mates around, Scene-It? is not really something worth playing, let alone owning.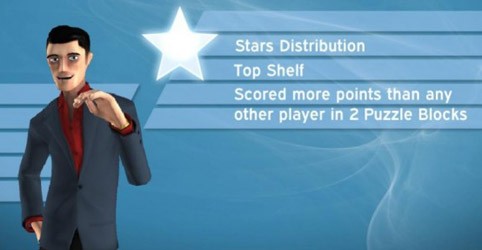 The game itself is pretty self explanatory. Grab some controllers, sit down and answer questions about movies. The questions are presented in a variety of ways, from playing film clips, anagrams of popular films or stars, pixellated representations of films and many more.
From here the player uses their controller like a buzzer, and the first one to correctly guess wins the most points. If another player guesses correctly afterwards they will share a fraction of the points and so on. In between rounds the games computer generated host will keep you "amused" with some "witty banter". Eventually someone will win the game and get to lord it over the others.
There are two main ways the game can be played. There's the traditional format, where a game of a certain number of rounds is played before a winner is determined. The second mode is the party mode, where players can come in and out of rounds at their leisure, and the game doesn't end until the party is over, or the players have had enough. Apart from those two modes there is not a great deal of customisation.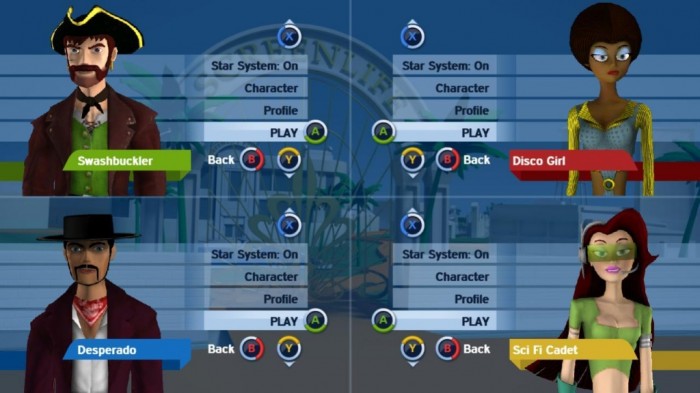 Enjoyment of the game really comes down to two things. Having friends and liking films. Without both of these things Scene-It? doesn't have much to offer. The game is designed as a party game and cannot really be enjoyed by oneself no matter how many films they have seen. However get some friends around and Scene-It? can be a really good time.
The game contains clips from a wide range of movies all the way up to some of the more recent releases (I had a question on (500) days of Summer), and lends itself to the PS3 really well, as it could constantly be updated with downloadable content. There isn't really much more to say than that. Scene-It? is a fun party game that will sit on the shelf gathering dust until the next social gathering.