The SBK series has been around for a very long time now, and has provided players with an often excellent motorbike racing experience. With any series that sees new releases regularly the question is usually whether or not an upgrade is worthwhile for experienced players or whether this is a good introduction for newcomers. So is SBK 2011 worth the upgrade from sbk x or is it a good entry point into a long series of titles?
The game features a range of modes that are fairly typical of the genre, there is a career mode, single races or events, time trial and then online and offline multiplayer. Anyone who spends a lot of time with the game will spend most of their time in either the career mode or racing online. Online allows up to 15 other players to race against, this involves an experience system with players being able to level to a maximum of 100. These levels are nothing more than a label and provide no bonusí, it would have been nice to see some incentives to level up and perhaps some challenges to achieve greater experience to broaden the experience.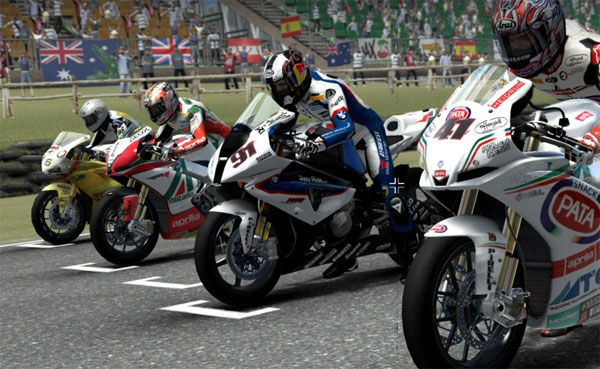 For those not really interested in online the Career mode is where youíll want to be, this mode works very well. At the beginning you are offered some contracts from various sponsors and are able to race with them. Of course, at the beginning you are offered some low level sponsors within the lower racing classes and as you win more races and increase your reputation you are offered more lucrative contracts from more prestigious teams. The only gripe I have with this is that the contracts are over two seasons; I would have preferred to move through teams faster than this. It is rewarding though to see your rider progress to the superbike championship.
The menus are excellent in between stages of a race weekend, it places the player in the pit and you are able to talk with different members, such as the engineer who will assist you in setting up your bike, this can make a massive difference during a race. It was a great decision to offer the players the ability to set what parts of the race weekend they wanted to complete, as personally I did not want to complete two practice sessions, qualifying and then the race. It did help to learn the track though, but with the rally style corner warnings this was made a lot easier.
The game play in SBK 2011 is excellent for a superbike game, as many motorbike games seem to struggle with getting the bikes to feel like they actually have some weight and are attached to the road. The bikes feel good, they do not float around and there is no noticeable difference between trying to corner and driving down the straight as far as the feel of the bikes. Another aspect that grabbed my attention was that there was no real delay when changing direction, motorbikes can be a little slow to change direction but some previous titles have exaggerated this aspect.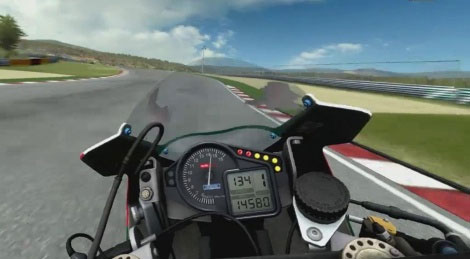 There are a number of options to assist the newcomer and also to provide more of a challenge for the experienced rider. As an intermediate rider I found it took a few races to find that sweet spot, but once found it was enjoyable and after some play time under my belt I found it easy to ramp up the difficulty and/or riding aids. There is a nice system for when the bike is about to stack, the back wheels will start to slide and if you donít let up on the throttle you will come off, it is simple but it works.
The graphics are pretty disappointing, the riders and bikes look alright, but the scenery is fairly lacklustre. SBK 2011 seems to have the same issue that countless circuit racing seem to have, the cardboard cut out surroundings, i know that when flying along a road you donít pay much attention to surroundings, but when you do notice these things it can really take you out of the moment. The animations are good though, the riders movements on the bike are fluent and natural, there are also a number of different styles of riding, this is a nice touch and differentiates the riders slightly.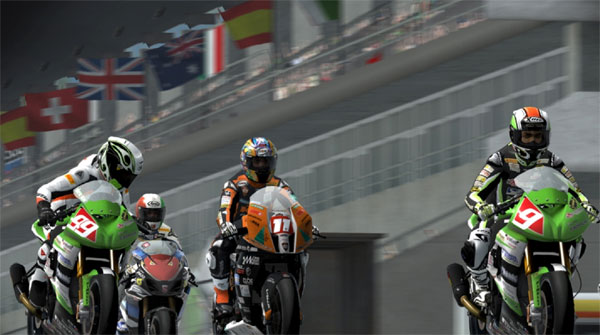 There is nothing quite like hammering along a straight at over 200km/hr with the sound of the engine roaring, with the volume turned all the way up this game sounds awesome. The music may as well be non-existent, but it doesnít really matter, the star of the show is, and should the bikes regarding sound.
SBK 2011 is an excellent entry for those who are new to the franchise with an extensive and detailed career mode and a host of online races available. For those who played the previous instalment may not see a whole lot of incentive to purchase the current instalment, the career mode is excellent but it is nothing that hasnít been seen before. Overall this is a good instalment in a long running franchise is ideal for the hardcore fans, newcomers and those who have been away from the series for a number of years.