Rise of the Argonauts
Rise of the Argonauts arrives just in time to give gamers one last blockbuster game before Christmas 2008. The title is a combination of role-playing and action as players retell one of the greatest mythological epics of all time, Jason and the Golden Fleece.
For those unaware of the story, the King of Iolcus, Jason had a prosperous kingdom whose life was almost perfect. Unfortunately for Jason, his beautiful fiancé is assassinated on their wedding day and from there, his life is thrown into turmoil. Vowing to the gods revenge and anything to bring his wife back, he is given the arduous task of retrieving the Golden Fleece and to aid him, some of the world's greatest heroes accompany Jason as they venture into the unknown.

With state of the art graphics and 21st century gameplay, Rise of the Argonauts is your classic RPG title that features missions based on real-world Greek myths, impressive combat and a story that is easily one of the move engaging with a few modern twists to thoroughly immerse the gamer as you control Jason, Hercules and Atalanta to name a few of the heroes.

General Features
Gamers spend more time playing and less time micro-managing inventory and resources through a streamlined HUD and inventory system. Players can earn unique powers and abilities, but avoid tedious record keeping by dedicating deeds to a god of choice. Characters become stronger with armor and weapons upgrades significant in scope, leaving enemies nearly helpless. Players must learn to appease the Gods and interact wisely with those they encounter, as decisions impact the story flow and available missions

Players assemble the most effective team of Argonauts for each mission to put the best battle plan forward. Lethal combinations of weapons and powers granted by the Gods, combined with the battle-tested loyalty of the Argonauts, make Jason a devastating force in combat. Players can change weapons on the fly to outmaneuver and inflict lethally devastating attacks on opponents, decapitating them with swords or cutting them in half with shields

Players battle deadly foes, fearsome opponents and legendary monsters while experiencing a living, breathing and vivid ancient world taking players far beyond the generic broken statues and ruins that so often define the myth. The thrill of battle and intensity of action is strengthened through Tyler Bates' (300 composer) epic musical score.
From the very first scenes of Rise of the Argonauts, you immediately know that you are in for a treat from the spectacular cutscenes that truly immerse you into ancient Greek mythology and developers Liquid Entertainment successfully bring this Greek tragedy to the modern era of gaming.

Fortunately for our hero Jason, he has a variety of Greek heroes to assist him in his quest as he slices his way through an almost unending line of foes and if he has to single handedly defeat each one, he will, for his reward is the touch of his wife again. Initially the game is quite fast paced as you hunt Alceme's killer which really sets the scene for things to come and as you progress, so do the foes that you encounter and needless to say, there are some brilliant boss battles.

In the game, experience points are handled slightly different in this title as you use deeds or feats which assist in leveling your characters. Of course, you need to ally yourself with the one of four different Greek gods which include Ares, Heremes, Athena and Apollo.
This will also determine your powers and skills which is a great little change to your standard RPG title. When interacting with characters in the game, players have a choice of options, each aligning to a certain god that could almost be considered alignment. This allows you to some extent to dictate the story and of course assists in the replayability of Rise of the Argonauts.

At its core, Rise of the Argonauts is a sturdy RPG title that allows you to perform a variety of maneuvers and combination attacks which assists in the realism of the title. Featuring elements of Conan and the 300, Rise of the Argonauts is a perfect blend of action, adventure with a slight touch of romance thrown in for good measures.

Apart from your melee attacks which include your Conan-esq swords and battle axes to your long range bow weapons, what would an RPG title be without magic and Rise of the Argonauts has plenty of this for you battle hardened warrior mages.

Graphically, the title is a visual treat on the PlayStation 3 thanks to the powerful Unreal Engine which lends itself to this genre quite well. When you first witness the vast gaming environments or the gigantic titans that you meet, one cannot help but be thoroughly impressed. The characters in the game are extremely well animated and contains some impressive looking texture details that at the end of the day could be considered eye candy.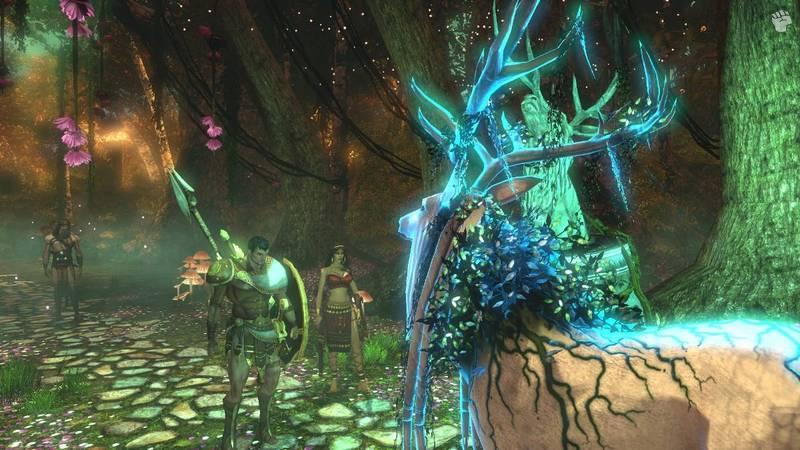 The backgrounds are quite detailed and portray what the ancient world may have looked like from its inspirational temples to underground caverns that are filled with the undead. Where the title does go beyond and above are the special effects such as the realistic water effects to the lighting, it all comes together quite perfectly.

When it comes to music, Rise of the Argonauts features the music of Tyler Bates who was responsible for the 300 and this majestic score lends itself quite well to this epic struggle of ancient gods and good versus order. As with the music, the sound effects go hand-in-hand with the gameplay and I must admit that the voice acting is quite professional, although at times clichéd and over the top but it actually suits the game quite well.

In conclusion, Rise of the Argonauts is a strong RPG title that contains a different perspective on this genre with a classic story, realistic graphics and a truly majestic sound track with a Hollywood style of voice acting. At times, it may seem like Rise of the Argonauts has been rehashed, however these are far and few as the game continues to shine through its varied and entertaining gameplay. Definitely one for lovers of well-made RPG titles.
Recommended for the Christmas and holiday season!