Resistance 2
One of the PS3's launch game titles returns again in another exciting first person shooter experience that is set in an alternate universe gone mad. In the original game, the Russians were involved in nefarious genetically engineered experiments with alien influences that had huge repercussions on the world. This experiment created the Chimera which caused mankind to be infected and become flesh eating zombies.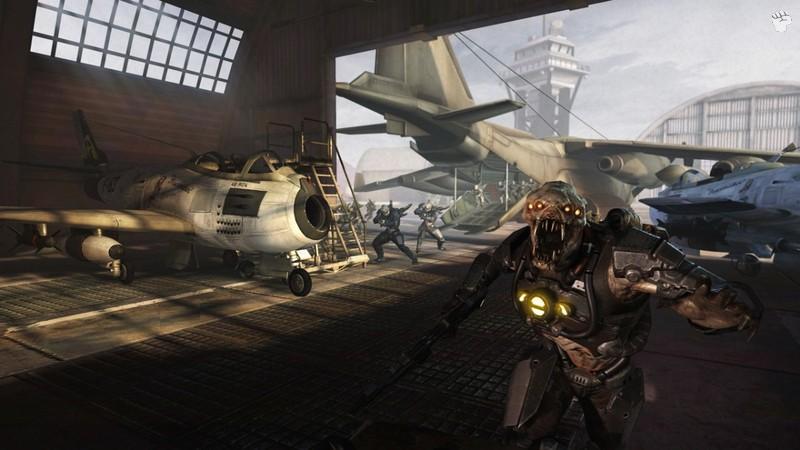 Fortunately for mankind Lt. Nathan Hale came to the rescue and once again it's time for gamers to save the last remnants of mankind, thanks to developers Insomniac Studios who have truly created a unique and well-deserved sequel.
Although this disease spread across Europe like a plague, the UK and the US were unscathed and unfortunately or fortunately for Hale, he was being hunted by his own country as he was infected by the Chimera but had somehow managed to control the change. The developers have also ensured that the gaming environments are quite diverse, whether your walking through a town invaded by the Chimera or boarding a Chimera vessel with its strain technology is quite impressive.
The sequel begins where the first game concluded with Hale given a choice, he could either come peacefully or by force and this is where the title begins, albeit two years later. With Hale in custody, his government believes that they can find a cure for this virus at the SRPA, a secret medical centre.
As fate would have it, something goes wrong and when they SRPA becomes breached, it's up to Hale to once again liberate, destroy and perhaps save humanity. Seeing San Francisco overrun by Chimera ships is like watching War of the Worlds and really draws you into this engaging storyline.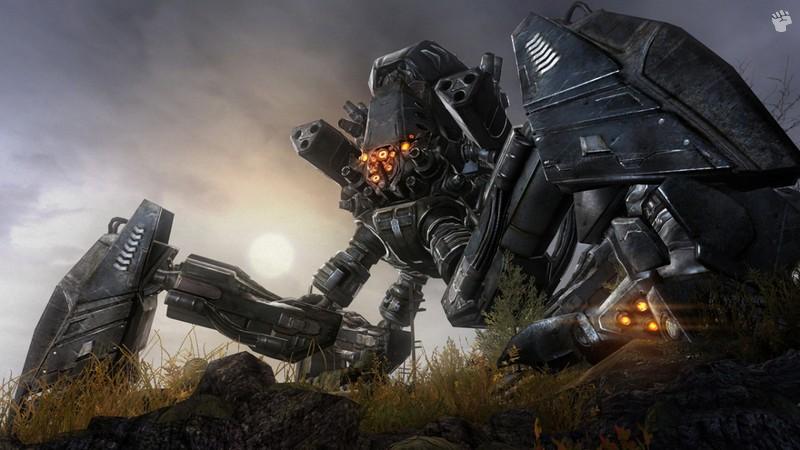 Although in its essence, the game is a first person shooter, the single-player mode is quite linear as you generally need to travel from point A to B as you engage in a variety of pre-existing and new enemies.
The controls of the game are rather good on the new Sony DualShock controller and gamers of all abilities should have no difficulty in mastering the controls. Walking through a town invaded by the Chimera is quite eerie at times as you just don't know when a pod may explode and a flesh eating zombie pops out which is where the game excels through it's Half-Life type scares and storytelling.
For average gamers, it will take the player around 10 - 12 hours to successfully complete, however there is an engaging multiplayer which adds to the replay value of the title and at times, feels like Call of Duty thanks to the leveling of your character. There are a variety of online modes from Deathmatch to team Deathmatch and my favourite, core control which is like capture the flag.
The AI in the game is generally quite good, although there are some times where you wonder just what on earth they are doing. Of course, the AI doesn't compete with a real player, however Insomniac have still done a good job of this in the single-player mode.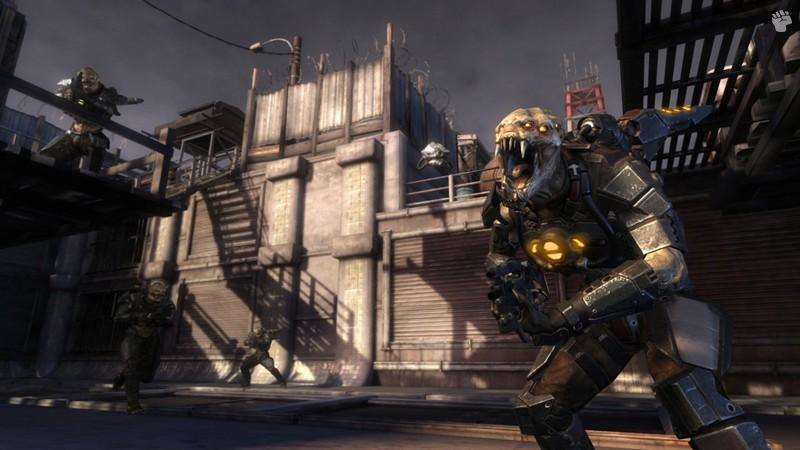 Graphically, the title is quite impressive on the PlayStation 3 with high resolution textures and some impressive gaming environments. Seeing the huge Chimera creatures walk through the gaming environment is quite spectacular and as mentioned, it's like playing a key role in War of the Worlds. The special effects and graphic detail is pure eye candy and all the characters move with a real-world grace or otherworldly grace such as those infected by the Chimera.
There is just so much going on at once, it's quite an impressive gaming experience and best of all, the frame rate generally remains quite high. Match that with a great soundtrack and realistic sound effects plus some over the top voice acting and Resistance 2 is a very polished game from start to finish.

Resistance 2 is definitely an enjoyable first person shooter experience on the PS3 with detailed graphics, sturdy gameplay and a great storyline that is at times like the survival horror genre. Definitely a must have for fans of the original title or for those wanting a very immersing first person shooter experience.