Punisher: No Mercy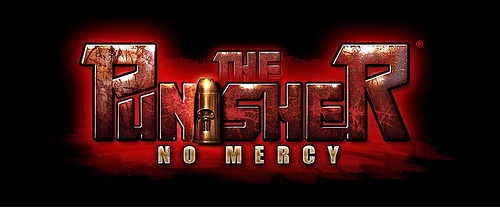 Some time ago when Zen Studios hinted at this PS3 exclusive down loadable game, Punisher: No Mercy. I was more than a little stoked to see how this game of everyones favorite Marvel Comics bad boy...Frank Castle/The Punisher. So ok, the trailer was pretty cool for the most part, then I started to get a little worried.... the price for this game is 9.99. Wow, what a bargain...but still something just did not ring true for that price. Don't get me wrong, I love a good bargain like the next gamer.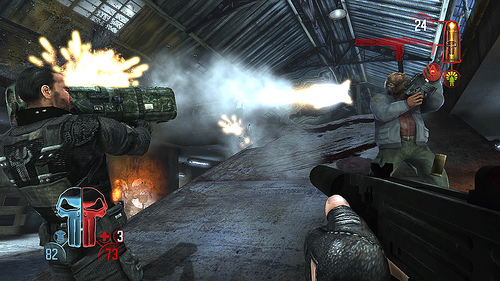 Well let me just get on with this review, after all this is why you stopped by and opened this page. While The Punisher: No Mercy, does make claims to a single player campaign, the game is nothing more than a multiplayer frag fest. During game play the (Coff) story is moved along by cut scenes in the form of comic book panels, introducing a menagerie of other Punisher comic book characters. From villains like Jigsaw, to the fellow free agent Silver Sable.

Driven by the Unreal engine, the over all atmosphere of the Punisher: No Mercy game maps are pleasing and gritty enough to relay the world of the Punisher. Dark areas are shrouded in inky blackness, haze and smoke with plenty of classic environmental dangers that can hurt or aid the player. From exploding barrels, to a pretty cool area that looks like a steel works of some sort, where a well placed shot sends a stream of flame from a furnace to engulf an enemy. Pretty cool.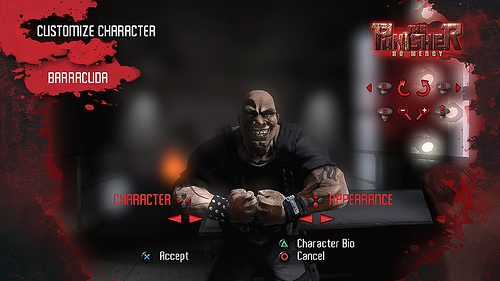 While I am a Punisher fan, I will have to say the Single player experience here is lacking. It's more of a hollow shell with a Punisher wrapper. It's just that these power ups and glowing boss enemies showing up now and again, just don't feel right in the world of The Punisher. Let's just call this what it is, OK? It's a multi-player game with a promise of a single player game experience. While it does not deliver a single player game experience. It does deliver some frag fun on the multi-player front.

The single player part of the game seems more of an after thought and an arbitrary title, it just never feels like a single player game. The single player story mode is just multi-player with bots running around and the player having to survive the so called level. With single player levels such as having to kill X many of enemy that re spawn the same characters, with timers, and in game announcements ringing out about next waves of enemy and various power-ups through out the maps, the single player game is nothing more than a training ground before plunging in against other players.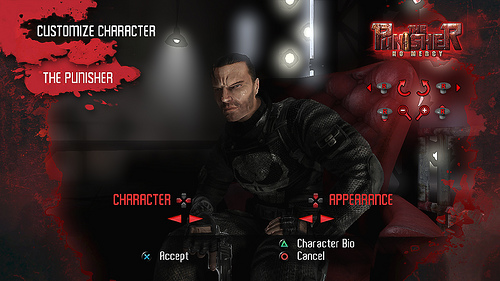 Now there are some gems in this rough, the voice acting is surprisingly better than expected and seems to fit each character. Even with a flat uninspiring story it tries to spin. The graphics and sounds are very pleasing and well done. It would be nice to see some different environments though, more than just industrial areas and boat docks.

If your looking for a single player experience, you may be a bit disappointed here. If your looking for some pretty good looking map levels with heavy atmosphere, surprise traps to spring on your opponents, then you have come to the right place.
When the last bullet is chambered, for the price, this multi-player game is worth it, this is where it shines . It could use a bit of TLC in the form of a patch or two to address some connection issues and lag. For it's these issues that hinder it's one true purpose, the multi-player experience.

Punisher: No Mercy....no single player game to speak of....but lock and loaded for multi-player.

Have fun, play games
Edwin Millheim