PUMA After Hours Athletes
Okay... I admit it... I'm not a huge fan of the PlayStation Move controller and as a hardcore gamer, I still believe that the DualShock controller is still the future of gaming.
More specifically, after eight hours of work, the last thing I want to do is get physical so yes, maybe I'm a little lazy and jaded but... it's good that developers are still trying to challenge the gaming community with this Wii-like controller.
This is where developers XDev come into play with their latest PlayStation Move game entitled PUMA After Hours Athletes that sounds right up my alley... that is, no ridiculous swinging or hammering with the controller.
Unlike those mini-games aimed at the younger market which generally involve lots of arm moving, PUMA After Hours Athletes is a much more surreal PlayStation Move game that successfully recreates three games that are quite uncanny in their realism.
The games in question include ten pin bowling, darts and pool but more importantly, all three games play exceptionally well with the PlayStation Move controller.
If you have a 3D TV, the game takes on a new perspective which almost makes it feel like you are in the clubroom or the bowling alley as you are transformed into the ultimate after hours athlete with PUMA: Top Darts, Hustle Kings and High Velocity Bowling.
If the games in question sound a little familiar, that's because they were originally released on the PSN as independent games, however Sony have compiled them into one accessible Blu-ray release and best of all, it's quite affordably priced at $49.95AUD.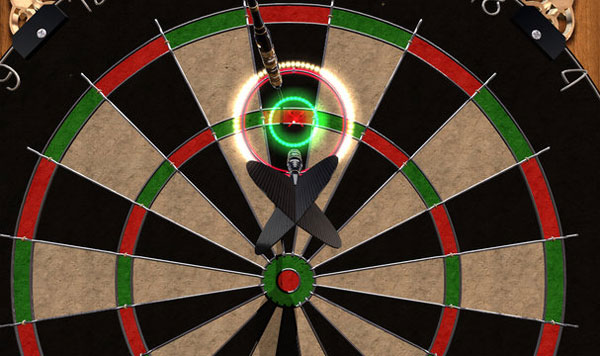 Even though the game supports a decent single-playing game, there is also an option for local multiplayer and online play with up to 8-players.
At its core, all three games play exceptionally well and the accuracy of the PlayStation Move controller is quite impressive, especially for this type of game. It may not be the latest Call of Duty or Need for Speed but for bowling, darts and pool, the virtualisation of the controllers creates a rather fun game, especially when you have your mates over.
For the uninitiated, gamers use the Move controller to mimic the real-world movements of these three sports so when you bowl your bowling, you need to pretend that you have a real bowling in your hand and go through all the gestures. Sure, these games have been done before on the Nintendo Wii but on the PlayStation 3, the accuracy is tenfold and comes with the FULL HD graphics, wow.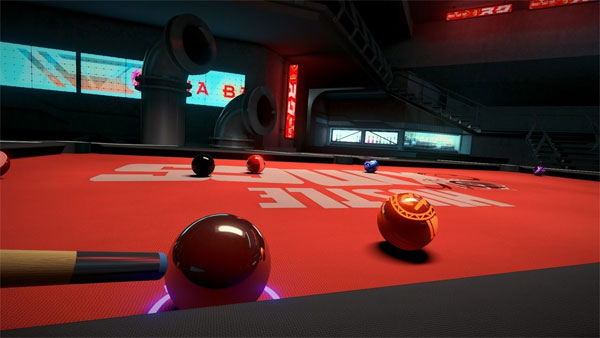 However what impressed me the most was PUMA: Hustle Kings that actually allows you to perform a variety of real-world pool shots and even tricks. It's quite eerie how realistic the physics are in this game and the PlayStation 3 does a decent job at monitoring how you shoot the virtual ball.
Darts is equally as entertaining and if you've played darts in the real-world, PUMA After Hours Athletes once again scores more goals with its exceptional realism. But for me, High Velocity Bowling is where the action is found that allows you to perform a variety of shots with your bowling bowl and when combined with the 3D graphics, it's like you are in some virtual bowling alley with sounds to boot.
Graphics & Audio

Graphically, PUMA After Hours Athletes supports stunning 1080p graphics that is definitely not your younger mini-game collection. The graphics are slick and quite mature which ensures that this game can be played by a variety of people.
I actually commend developers XDev for creating three intricate games that look good as opposed to those dime a dozen mini-games with no substance and basic graphics.
Even the sound effects have this earthy feel to them and when you hit those pins, you can hear the echo reverberate through the alley or that high pitched whack of two pool balls hitting each other. Very clever.

Final Level

If you missed these three excellent games from the PSN, than you really should investigate PUMA After Hours Athletes if you're after a more adult oriented PlayStation Move title.
Best of all, there is some great gaming mechanics and physics used in all three games that recreate three real world games quite well on the PS3, especially with 3D.
With Christmas around corner, this title may be the perfect title for those gamers looking for something a little more substantial with their investment of the PlayStation Move.