PES 2013
From the most popular sport in the world we have the realistic soccer simulator Pro Evolution Soccer 2013 or PES 13 for short.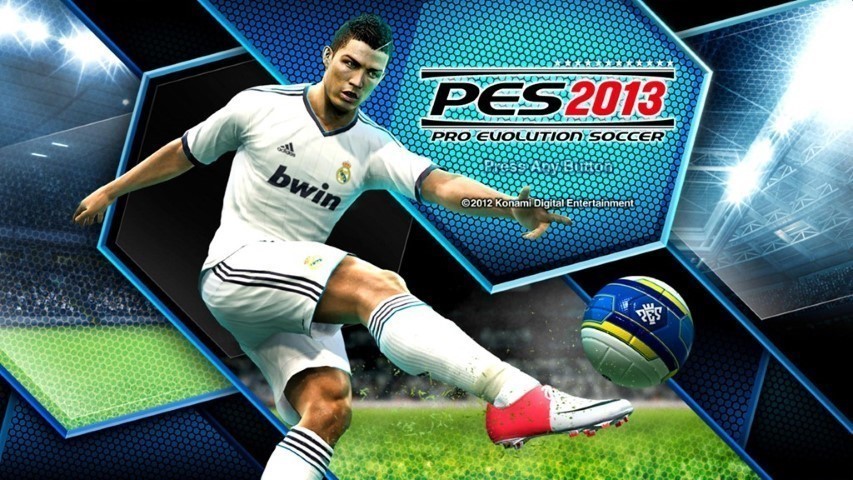 Konamiís PES 13 is usually compared to EAís FIFA series and for obvious reasons, the games are very similar. On one hand you have the games developing giant EA, producing one of the most well known soccer titles out there, boasting a whole lot of exclusive features and a diverse roster of teams and their players, and on the other is Pro Evolution the more realistic feeling of the two.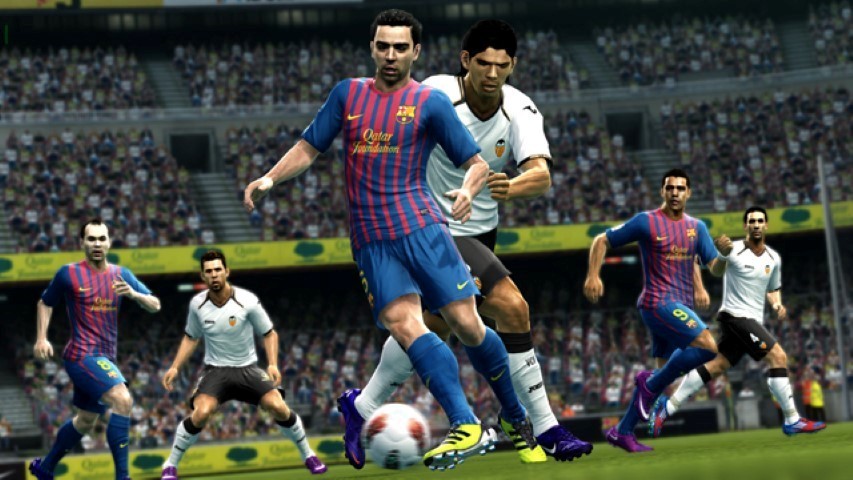 PES 13 has ďFull ControlĒ precision handling, something that FIFA struggles with. While pretty spectacular, it isnít something a novice player can just pick up and get right away, it has a huge learning curve and I found myself spending most of the time trying to master its features. Its defence system and tackling can be something that can cause a lot of frustration, while simple to use, it takes nailing the timing of the tackle to actually connect with the player, but the pay off is a much more realistic way of playing the game.
Realism is what PES 13 has going for it; the new and improved physics system gives a feel to the game that you wonít find in other titles. Itís satisfying seeing your perfect pass line up and the flow of the ball just glide along the field to another player, offering up some serious strategy into working out your plays, rather then always running up the ball to the goal, that is so automated in FIFA. AI has also been updated, now boasting a harder more realistic feel to the players. I always felt like playing the computer was a more competitive way of playing rather then playing a friend, as the computer just understood everything that was available to them on the field.
Game modes are mostly unique to PES 13 and while itís not necessarily a good thing youíll find fulfilment with the imagined Master League (a knock off of the FIFA World Cup) offering up a chance to perfect your chosen team with coaching and playing your way to victory. Winning games will earn you cash so you can buy new coaches and skills to make your team the precise way you want them.
The graphics of PES 13 arenít anything call home about. They feel dull and unfinished; youíll find they use the same body for most players. The character animations slow and jerky and characters appear to move their legs a lot faster then the ground they are actually covering. Player ID is another new feature in PES 13 capturing the likeness of real players and their specialty moves however taking a closer look youíll only find a small number of players featured in the game making this feature a little under used and almost pointless.
One of the gripes I had with PES 13 however minor has to be mentioned and thatís the in game menus, every time you pause the game you are given this dated PS1 feeling menu that is really painful to look at. The simplistic menu feels like something that I might have been impressed with in 1989 but in 2012 looks like something an intern created on their first day of coding. The other is the lack of the English Premiere teams, youíll be hard pressed finding teams like Arsenal or Everton in PES 13 as FIFA has most of the licences, in PES 13 you get teams like North London and Merseyside Blue which are obviously fictional and donít contain a single player from the actual league.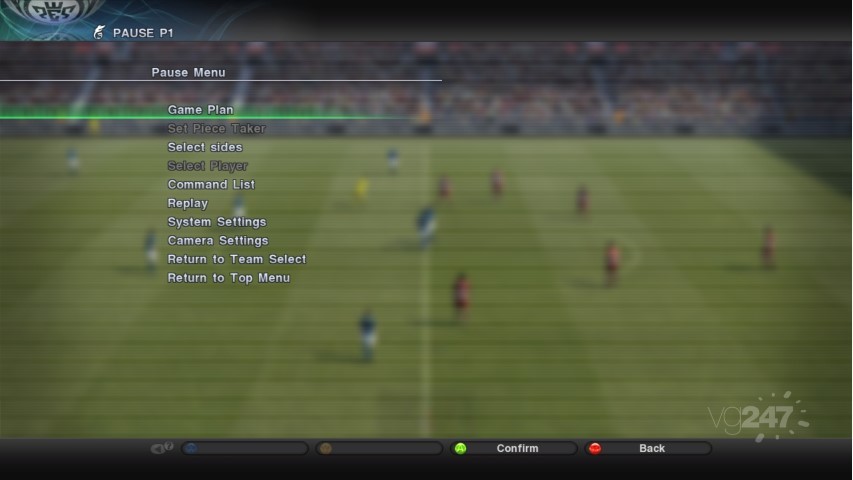 While the game does have its flaws, they are mostly superficial and hardly the reason youíre going to want to pick up the game. PES 13 is more realistic and controllable compared to its competitors and leaves you with a much more rewarding round of soccer. Whether you into soccer all year round or dust off your Australian jersey every 4 years for the world cup, PES 13 is a must have title for any fan.