MotorStorm 2: Pacific Rift
MotorStorm created a "Storm" on the PlayStation 3 and is one of the most popular racing games to date thanks to innovative gameplay and amazing next generation console graphics which simply looks superb on the PS3.
Of course, it's only fair that the gaming world is given another game in the series and this is where MotorStorm 2: Pacific Rift comes into play. Unlike the rough and sometimes dirt ridden tracks of the original game, MotorStorm 2: Pacific Rift takes place on a Pacific Island which simply looks amazing with its Tropical setting.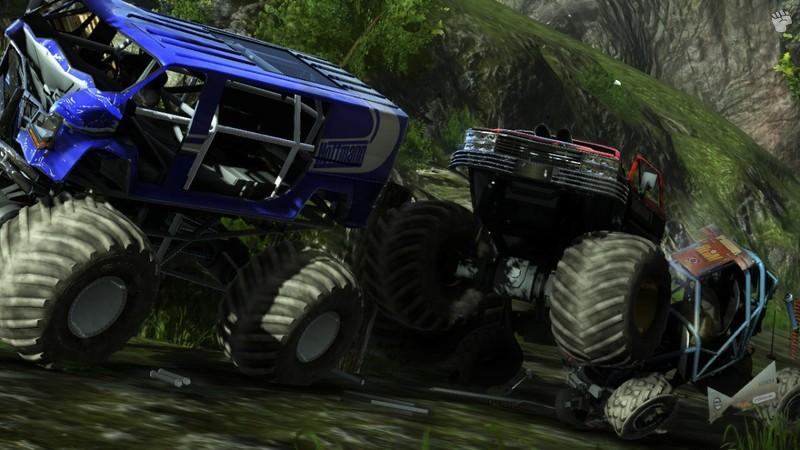 In its essence, MotorStorm: Pacific Rift is your classic off-road racer and in this current version, gamers get to play across 16 different tracks. Where the gameplay does shine is through the variety of different ways that you can complete a track which is dependent on what kind of vehicle you are driving.
The vehicle physics have also been improved and is much more realistic than the previous incarnation of the game which means you need to watch your speeds and the environment if you wish to successfully complete a race.
The most noticeable new feature of the game is the inclusion of Monster Trucks that really puts a twist into the gameplay and makes for some exciting racing. The developers have improved the AI of your opponents which now become more aggressive, depending on where you are located in the race pack.
Control wise, the game is perfect on the Sony DualShock controller, although novice gamers will take a little while to master but it's definitely worth the effort. And of course... dual shock!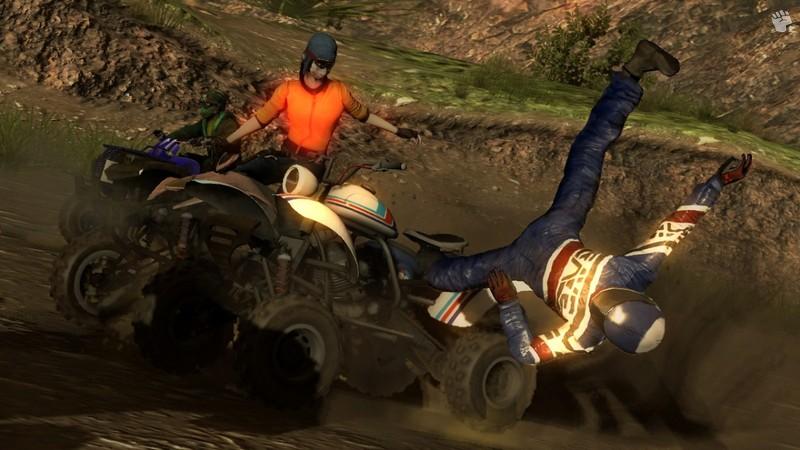 For lovers of multiplayer, this game supports a great online mode and even a four-player split screen mode for users at home which makes a great party game with friends and family.
Races can either be by class or mixed which allows for Monster Trucks, ATV's etc to all race at once, which means you need to know your environments in order to ensure you can win the race. The PlayStation Network also features some great statistics via the leader boards and downloadable content for future play.
Graphically, the game is pure eye candy on the PlayStation 3 with realistic textures and some beautiful looking background environments. Match that with some great blurring special effects and lighting and this is one good looking game.
The frame rate of the title is also super smooth which assists in the illusion of speed. Match that with a truly pumping soundtrack and the game sounds quite good from crashes, engine sounds and of course music.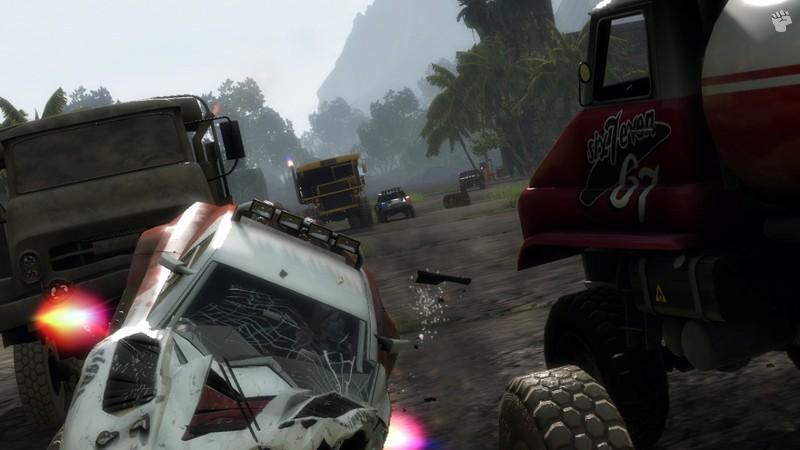 In conclusion, MotorStorm 2: Pacific Rift truly delivers on the original game that has improved graphics, better gameplay and new vehicles. Some of the jumps in the game are quite extraordinary which makes this title so addictively entertaining.
The game does have it's frustrating moments but due to the well rounded nature of the game, one cannot help but keep on trying. Brilliant graphics, good audio and engaging game with real world physics… perfect!