Finally, the grip of Microsoft has eased and PS3 owners can now experience GTA IV: Episodes from Liberty City that is a standalone disc which contains the two extremely popular downloadable campaigns from the Grand Theft Auto universe. The disc boasts The Lost and the Damned and the The Ballad of Gay Tony, two fantastic stories that contain a healthy dose of new additions to the gameplay of this franchise from radio stations, characters and weapons.
Without being too biased, The Lost and the Damned is the slightly weaker game of the two and my suggestion is to play this first in order to get ready for the thoroughly enjoyable and hilarious The Ballad of Gay Tony. In terms of completion times, each game will last around 10 hours but of course, this depends on how you play the game and the more you explore, the more you will be rewarded.
With continuity, The Lost and Damned takes place around the same time as GTA IV, however as opposed to Niko, gamers play Johnny who has taken over a biker gang while they wait until their leader Billy finishes his time in jail. Johnny has led the gang into a so called golden age of prosperity, however when Billy is released, he wants to bring the gang back to its roots, drugs.
This is where the two butt heads and lets just say, the end results are going to messy in classic GTA fashion. Thereís some great characterisation in the story as per usual, however I could not connect that well to Johnny as his whole personality comes across as an arrogant ass. Then again, his personality fits the storyline perfectly as do his wild biker friends.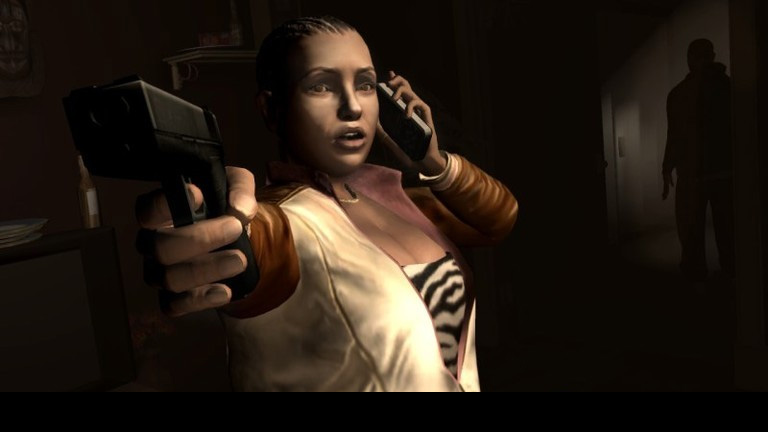 When it comes to friends, Johnnyís biker cohorts are needed throughout the game and there is an element of RPG levelling up in the game because the more battles they are involved in, the stronger they become. Just try not to get any of them killed because youíll get a NOOB biker ally. Apart from the usual missions that you embark on, there is a truckload of new content from mini-games which are quite outrageous at times and really helps break up the main gameplayÖ feel like killing seagulls? I donít think I need to say any more!
With new vehicles, I was a little apprehensive with the The Lost and Damned due to the fact that motorbikes would be the main mode of transport but rather than just tossing together another add-on, Rock Star have tweaked the handling of the bikes and thank god for that. Although not as good as the cars, itís a huge improvement over GTA IV. Thankfully once you have finished the single-player campaign, it does not end just there.
Rockstar have upped the ante for multiplayer fun and although deathmatch and free mode are included in this current campaign, there are some great tweaks and additions. My favourite is Chopper vs. Chopper which is a two-player game that has one player flying a helicopter in order to destroy the player on the bike. Needless to say, itís a thoroughly enjoyable experience that had the adrenaline pumping. But then again, it had me cursing on many occasions.
Want more? Youíve got itÖ The Ballad of Gay Tony!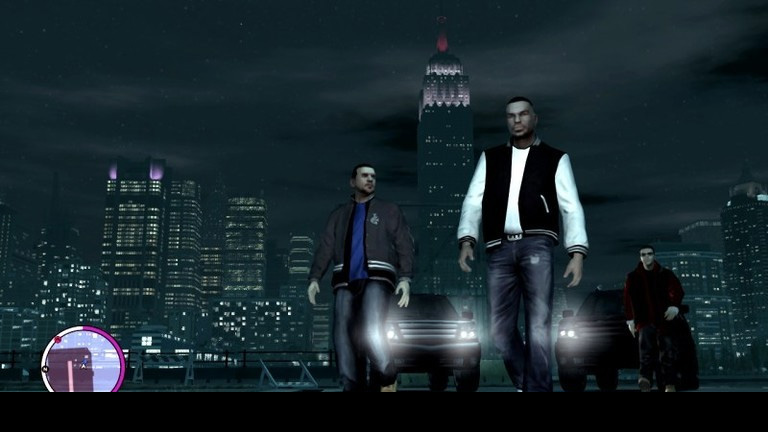 The Ballad of Gay Tony is probably my favourite game out of the GTA IV series which has Rockstar putting in more comedic elements. Gamers star as Luis Lopez, a bouncer, wingman and right hand man of Liberty Cityís most colourful character, Tony Prince. Tony is known by a variety of names (most I canít mention here) but he is one of Liberty Cityís most powerful men, thanks to his string of nightclubs. Unlike Niko or Johnny, Luis is more interested in living the good life and more specifically making money and because he works for one of Liberty Cityís richest men and also enjoys what he does.
Because I enjoyed this game so much and I want you to as well, I donít want to spoil some of the overtop stories but lets just say, itís all worth it. You do have the standard stories of transport person A to B and there are some stories revolving around Luis himself, like the relationship with his mother and a money collection but it all adds to the story of this entertaining game.
Besides justTony as Luis' main protagonist, we have some other great supporting cast such as Bulgarin who has his own Russian Mafia setup in Liberty City and Yusuf Amir, a crazy Arab and their missions are as equally enjoyable as your friend Tony. Outrageous stunts and wild missions is what The Ballad of Gay Tony is all about.
With new weapons, vehicles and my favourite, a tank, The Ballad of Gay Tony offers so much to the gamer in terms of content, whether itís the main storyline, the witty characters or the base jumping challenges. You can even try your luck at dancing, this game works on all levels. Rockstar add multiplayer to this campaign and even include the parachuteÖ very cool indeed. Parachute? You gotta to play to see this!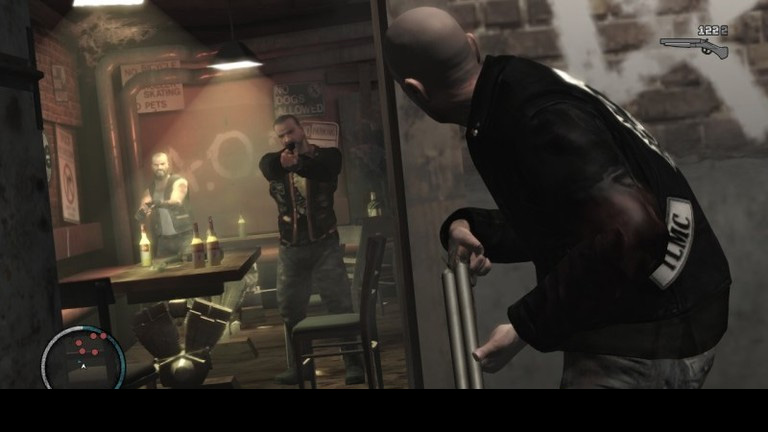 If you need your GTA IV fix, than GTA IV: Episodes from Liberty City is the game for you and even if you have never played a GTA game before, you can still easily pick up this game and start playing on your PS3. Though the gaming engine is several years old, it still holds up well on the PS3 and the world of Liberty City looks just as good it when it was originally released in GTA IV. What made these games so enjoyable for me was the story and professional voice acting that had me in stiches and wanting to play more to see what happens to these characters. This is the perfect sandbox game because when you want a break, you can just jump in a car, cruise and listen to some entertaining radio stations while you do whatever you need to do, whether picking girls or just making a twit of yourself, it doesnít get any better than this.
Highly Recommended!