Its been a long time between drinks and 6-years in the making but the latest and greatest Gran Turismo is finally here on the PlayStation 3. Was it worth the wait? Definitely! Was it what we were expecting? Almost! That's because Polyphony are a pedantic developer which is highlighted in the time it took to release the game but to make something this good... it takes time.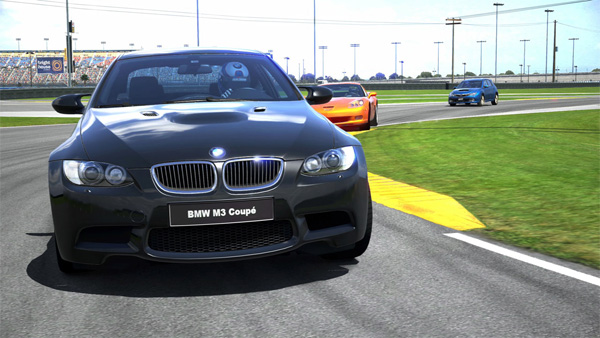 For me, Gran Turismo 5 is still the world's most realistic racing simulator but graphically and in certain places, it does look a little bland. But for the majority of its hype, Gran Turismo 5 lives up to the expectations, especially with the inclusion of 3D... wow! But this all comes at a cost for racing perfection and the installation took almost an hour but hey... we've waited this long for the game, what's an extra 45 or so minutes in the grand scheme of things?
But in terms of driving, it's all about the cars and more specifically "The Real Driving Simulator" because once you jump in one of these cars such as the Suzuki Swift Sport '07 or the Lamborghini NOMAD Diablo GT-1, the realism really kicks in. Each car handles different but more importantly, they handle like their real-world counterparts thanks to the immaculate programming and testing of the developers. Then you have the physics engine which goes hand in hand with the 70 tracks that you race on and it's like the real thing. In terms of cars, there 1,000+ cars available with around 200 premium models from stock standard street cars to high performance luxury cars. I'm sure you'll find a favourite!
To totally immerse yourself in the Gran Turismo 5 experience, a controller of choice is the difference between a standard console racing experience or something that borders on "almost" jumping in the real thing. My recommendations is a Logitech GT Wheel that allows you to feel each different car for total immersion. Then you have the customisations options of GT5 as purists can spend countless hours tweaking their cars in order to get the best out of their vehicles. What about the racing and your opponents?
The AI in the single-player is a little bumpy at times and sometimes your virtual opponents are almost unstoppable and have an uncanny ability to change real-world physics like Neo did in The Matrix. This is also dependent on the difficulty level of the game and your personal racing experience. It's better than previous GT games but still needs a little tweaky as you attempt to outwit and outrace without crashing.
The damage model of GT5 looks decent but some further tweaking is also needed to match the bumps and crashes that you car receives. However compared to previous Gran Turismo games, this is what we were waiting for. Add in some great replays and a in-car view and you can almost smell the fumes of the car as you race in locations from all around the world such as the Tsukaba Circuit in Japan or the streets of old London town.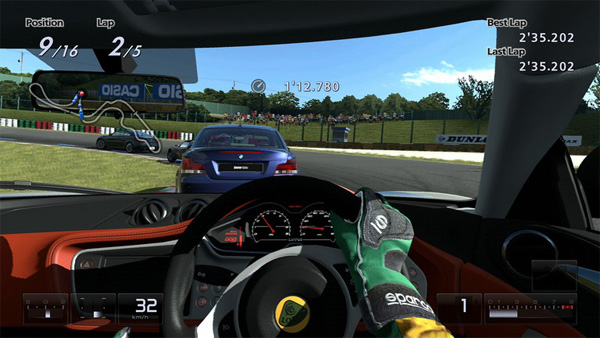 Boasting a variety of gameplay modes and even a two player split-screen mode, the best mode of play is the GT Mode, where you need to purchase a low-end car and make your way up to the top. From A-Spec events to tests and dealerships, this is the crux of the GT5. Consider it RPG for car racing as you tune, customise and purchase new cars as you drive to the top.
Another interesting mode is the B-spec events that turns you into a pseudo racing manger as you create a team of drivers and assist them through their races with basic commandrs and some great camera angles to assist. I also enjoyed the Special Events which starts at kart racing as you move up the ranks in the racing world to more powerful cars but I will tell you this... kart racing was very entertaining.
The game also contains an ok online mode that supports up to 16-players with a plethora of customisation options. I didn't venture into online multiplayer for quite some time because the single-player game worked so well. Once I did enter the world of online 1's and 0's, I found a strong GT5 community with plenty to do and highs and lows to be experienced.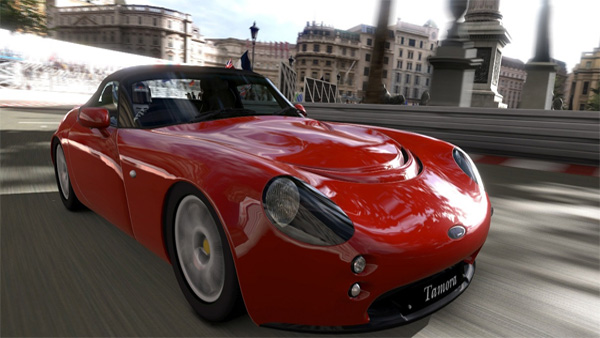 If the simulation is all too much, you can embark in a "arcade" mode, a course maker and even the ability to take HD photos of your cars in a variety of lush locations from around the world thanks to "Photo Travel". With all these different gameplay modes, cars and customisation options, Gran Turismo 5 truly transcends what a car game is on the PlayStation 3. It's more of a lifestyle choice so don't be surprised if you start ignoring your family, friends and work when you start your racing life.
Another highlight of the game are the real-world racing locales that include classic cities such as Rome or motorway circuits like Daytona. At times, the visuals are quite stunning and the term "photo-realistic" comes into mind. But the highlight of the graphics are the cars themselves which have been perfectly modelled on their real-world cars and the attention to detail is quite awe-inspiring. My only gripe with the graphics is that at times, some of the textures of the backgrounds seem a little flat that does give it a touch of "dated".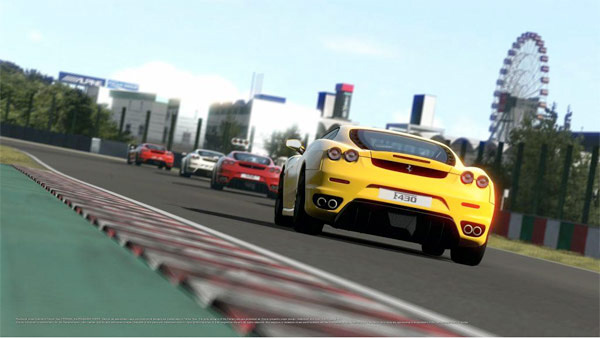 There are also certain times when the frame rate falls below 60 frames per second and then you have graphical tearing. Fortunately because the driving is so impressive, most gamers will ignore this aspect but only certain tracks like Cape Ring highlight this. Madrid looks amazing, especially with 3D turned on. The weather effects and lighting (different races during the day) add another element of realism to the game as well.
To compliment these realistic cars, you would hope to have realistic car sounds from engines to brakes and tyres screeching around tracks. You would be correct in assuming that these are part of GT5 because when it comes to car details and even in sound, it's all here. I love it how the engines feel and sound so different such as the Lexus LFA '10 or the Mercedes Benz 300SL Coupe '54 from its purrs to growls. In terms of soundtrack, the game features that traditional piano score and I know that this has been labelled as "The Real Driving Simulator" but I would love to hear something more heavy.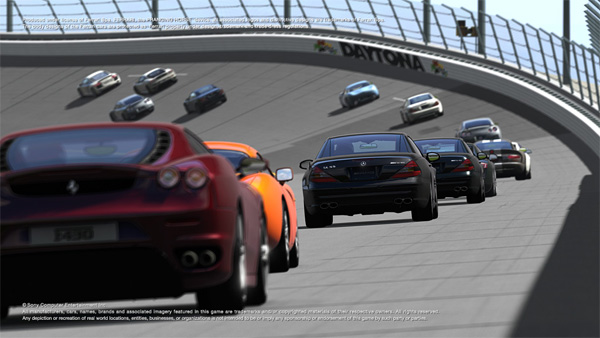 Final Thoughts
In conclusion, Gran Turismo 5 is a very engaging game that will leave craving for more. It's one of those games that can be played over and over again due to its amazing in-game driving, diverse collection of cars and perfect real-world physics. With graphics to match and good use of 3D, gamers can now experiences a bevy of vehicles as they test and race them through some amazing locations across the world. It may have a few rough edges but overall, this is truly the definitive racing simulator on any console.
Highly Recommended!