Test Drive Ferrari Racing Legends
This game has been made for the Ferrari fan and as soon as you put the disc into your PS3 (after it installs of course), you immediately know you are in for a treat from its slick menu and majestic, almost Italian inspired soundtrack. Developed by Slightly Mad Studios, Ferrari Legends allows gamers to drive through the history of Ferrari as you embark in the Golden, Silver and Modern age of this racing legacy.
Thankfully it's not just a slapped together racing game as there are a plethora of gaming modes that can be tweaked to include campaign, quick race, multiplayer plus phantom time trials. As mentioned, you can tweak your races to include the number of opponents, time of day, weather and what cars both you and your opponents can drive. It's definitely the ultimate Test Drive game.
You can tell that the developers love Ferrari as each car has been painstakingly modelled after its real-life counterpart. It's also great to see your Ferrari just before you race with its reflective surfaces which also allows you to choose your own colour before you commence your race. However we all know that Ferrari's should only be one colour and that is red.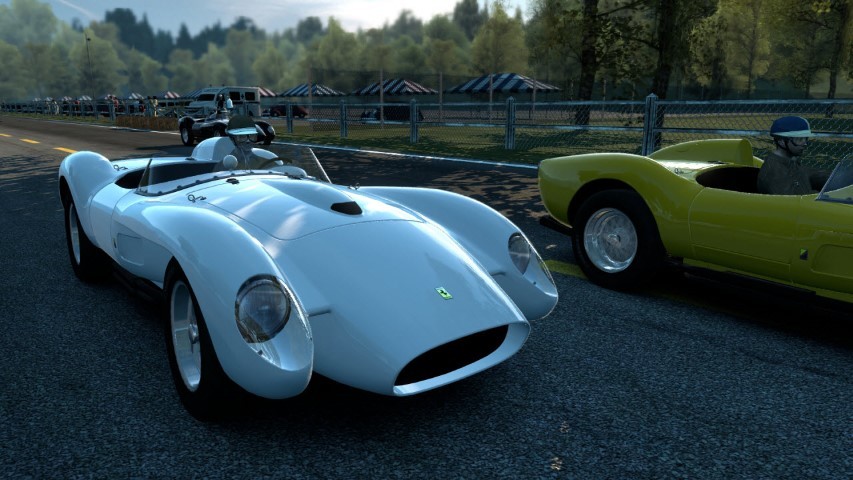 The game boasts 52 Ferrari models from a variety of different eras that include Ferrari's from 1947, all the way up until 2011. Whether you want to race the classics or something modern, every Ferrari is here such as the 512 TR, F50, California and even the F2007. Add in 36 circuits including variations and the choice given to the player is quite unparalleled. Some of the tracks include are the Hockenheimring GP 1982, Monza and even GP circuits. Unfortunately no open world tracks.
For those new to racing, the game does allow you to tweak the difficulty and give the player driving aids that can be turned on or off. If you play a higher difficulty, the AI will definitely give you a run for the money that will create some controller rage. In relation to controls, they work quite well on the DualShock controller, however if you want to take the game to a whole new level and more importantly, realistic... than a wheel is the way to go.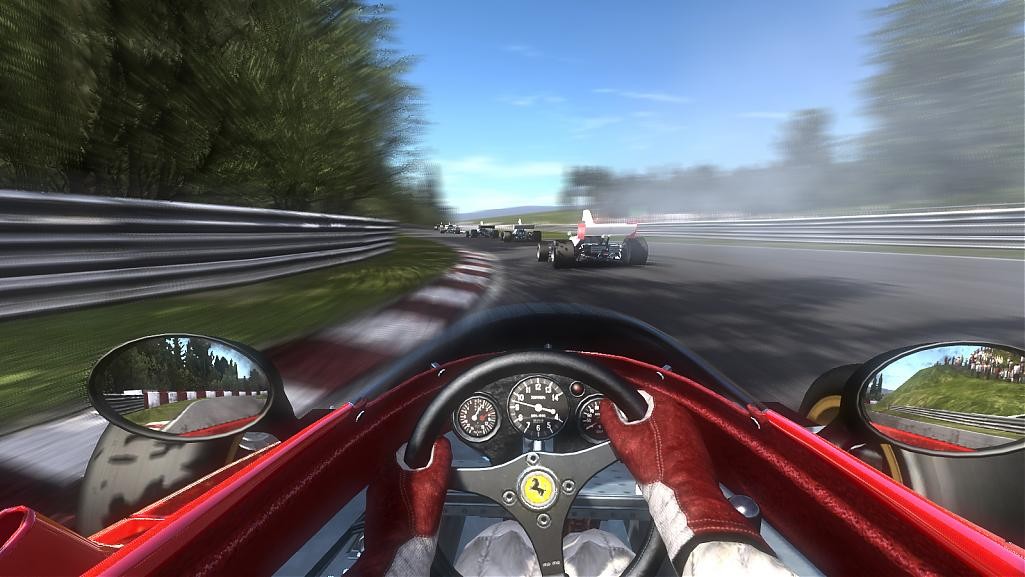 We tested the game on our Logitech Wheel and it took the game to a whole new level which was considerably more accurate. Thankfully the developers have managed to portray a sense of speed as you race these wondrous Ferrari cars. My favourite gameplay mode was Campaign which allowed you to play one of three eras of Ferrari that include Golden (1947 - 1973), Silver (1974 - 1990) and Modern (1990 to 2011). In Campaign, you need to complete missions and events in order to unlock additional circuits and cars.
Some of these range from basic (e.g. overtaking cars) to actually winning races which is considerably more difficult and even head to heads with rivals. The first part of the campaign also serves as a tutorial. Quick race is fun to jump straight into a race as is multiplayer which allows you to race up to 8 people online. I was a little sceptical of online play but it's actually quite robust and I did manage to find players. No lag here and there's even leaderboards.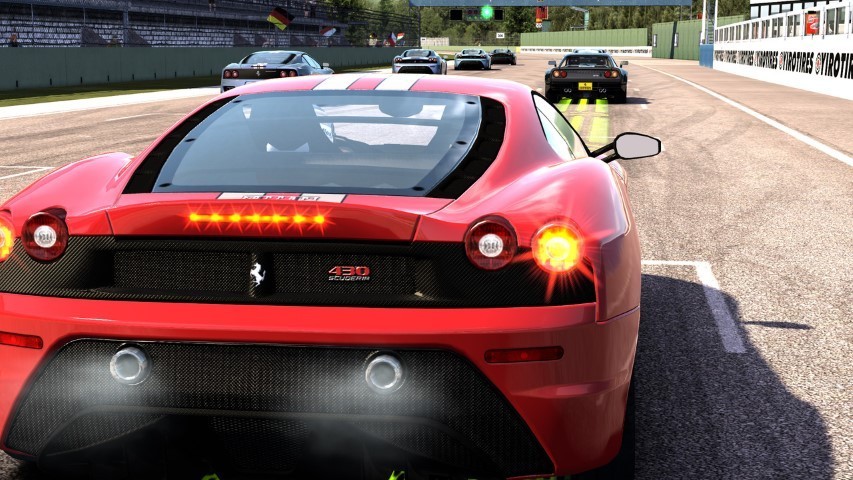 What I didn't like about the game was that the controls were not as smooth as something like Gran Turismo on the PS3, especially in relation to the DualShock controller. Don't get me wrong, the controls did work well but at times, the game did seem a little dated and bordered more on the arcade side than true racing simulation. Nonetheless, it's still a good racer.
Graphically, the developers have perfectly managed to capture the Ferrari franchise, even down to its nuances. The cars look beautiful and the environments are well designed, although a little lacklustre when compared to the cars themselves. Voice acting is good, sound effects are perfect and the musical score creates this decent Ferrari experience.
Final Level
In the end, Test Drive Ferrari Racing Legends is everything that a Ferrari fan could ask for from the sturdy gameplay, decent graphics and even multiplayer to challenge your friends and enemies. Check it out if you're a Ferrari fan!