AFL Live 2011
Itís been a long time between drinks (four years to be precise) but for fans of the Australian Football League (AFL), a new football game has finally hit the shelves thanks to developers Big Ant Studios. Even though we've seen AFL games before in the console world, the XBox and the PlayStation 2 were the last platforms, they were rather ho-hum and were quite basic compared to the big brand soccer games like FIFA or PES. However with that said, AFL will unfortunately never be as good as these games due to the budgets of Australian developers and given the fact that only part of Australia even plays this sport, let alone watches it. Given that, there is definitely a market out there for an AFL title. As you probably already realised by now, AFL Live 2011 is an official licensed product which means all the official teams, players and stadiums are included in this game, even the 2011 line-ups. For those gamers that enjoy tweaking, the game even allows you to create your custom teams so if you want that mythical Tasmanian team to appear, you've got it. Nonetheless, AFL Live 2011 is finally here, so let's get on with the review!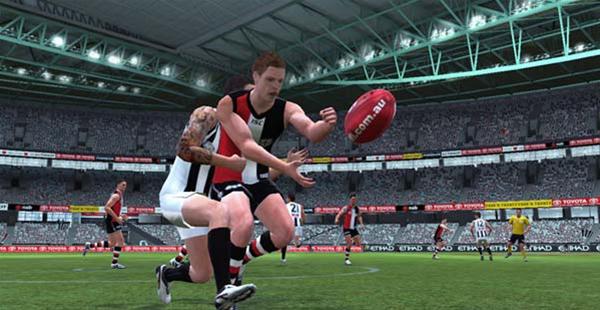 The amount of interest in the gaming community for AFL Live 2011, especially in Victoria Australia has been phenomenal and many gamers were placing pre-orders well before the title was released. However the big question was could Big Ant Studios surpass those before them and create a decent AFL game? The answer is yes and no. While this game is easily the best AFL game to date, certain elements, especially in terms of graphics and some gameplay leave a lot to be desired. Fortunately if you are not a graphics-fiend, the gaming mechanics of AFL have actually been implemented rather well into the title, however mastering the controls is not the easiest thing to do. Given that, gamers have access to all the basics and advanced features of AFL such as passes, handball, marking, kicks, punches and other classic football manoeuvres.

Compared to FIFA or Pro Evo Soccer, the control system of AFL Live 2011 does feel a little clunky and is definitely not as smooth as these games. It took me at least a good hour or two and perseverance to keep on playing to not only master the controls but to read the cues of my opposing team. Once I understood the game in terms of a console challenge, everything seemed to fit into place and the gameplay was considerably better than those AFL games before. But without spending the initial time to learn the game, you'll find AFL Live 2011 a very frustrating experience, even with the lowest level of difficulty and initially I thought the AI was uneven as I was getting the collective behind of the Geelong Cats handed to me by West Coast which should not have been possible. But as I progressed and my skills increased, the teams are relatively well programmed which mirrored last years ladder results quite well. You also have more control of your players and tactics but my biggest challenge at the start of the game was trying to get the ball with my ruckman which was almost impossible. However once I did finally ... after hours of play master the controls and kick my first goal, I was almost in AFL Grand Final heaven.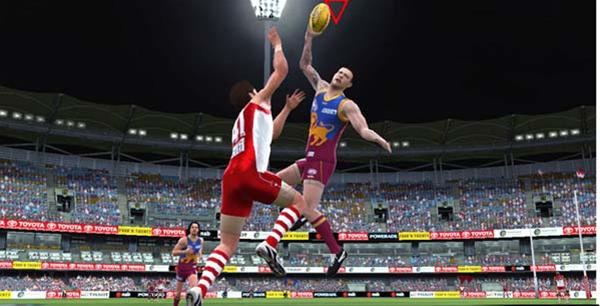 The game even contains interchanges and the game does contain an automated system which allows for speedier and more fluidic gameplay and allows you to focus more on playing as opposed to strategy. You can control the interchanges manually but for me, the programming of the game was accurate enough to give it full control. Apart from the solo-game modes, AFL Live 2011 an in-depth online multiplayer (up to four players) which features a levelling type system. However the best part of multiplayer is local which supports up to 7-players and on a large TV, this was very entertaining, especially after a few cans of beer and male testosterone. The game even allows you to edit teams, change playerís statistics and tweak a few other options that has definitely been made for fans.

There is however some really annoying bugs with this game and a few of my matches crashed midway through the reason. Add in some weird graphical glitches that sometimes defy physics plus the fiddle some camera angles that sometimes pop up here and there. With that said, graphically the game is rather basic and does not look that nice on a FULL HD screen, especially when you compared it to other sport games. The entire game looks rather dated like player movement and the simplistic backgrounds. Whether it's the basic player faces or the lacklustre environments, AFL Live 2011 is easily one of the poorest looking sport games on this console. The menu system, both in-game and out of game is decent. The soundtrack of the game is annoying, especially in the menus as you are limited to two songs that play over and over again... grrr! Then you have the commentary (Dennis Cometti and Brian Taylor) which is a mixed bag and sounds too forced and disjointed with its commentators making weird comments or saying things out of context. Sound effects are also dull.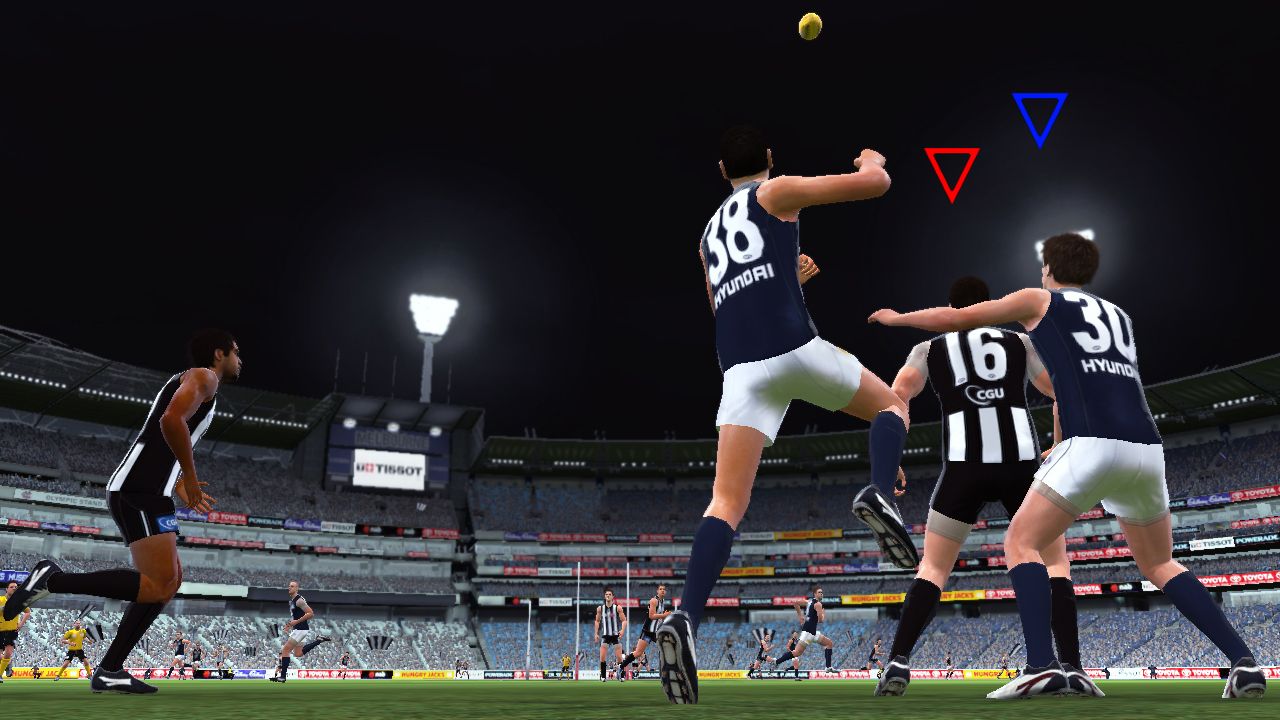 In the end, AFL Live 2011 may be the best AFL game to date that is unfortunately plagued by issues that makes the game a rather troubled gaming experience but hardcore AFL fans will enjoy. Unfortunately for me, the cons far outway the pros of this game. With a very steep learning curve that will leave many gamers cursing and throwing their controllers at their expensive FULL HD TV's, AFL Live 2011 is almost there but not quite. Personally, I would have loved to have seen a career mode but unfortunately it's just the bare basics here which makes the title quite lacking. It's a valiant attempt by Big Ant Studios but for me, I'll stick to soccer or American football because this AFL game is too complicated and feels outdated from the get go. But who knows, perhaps with the new patches and promised DLC, AFL Live 2011 may improve over the coming months... we'll wait and see!