Films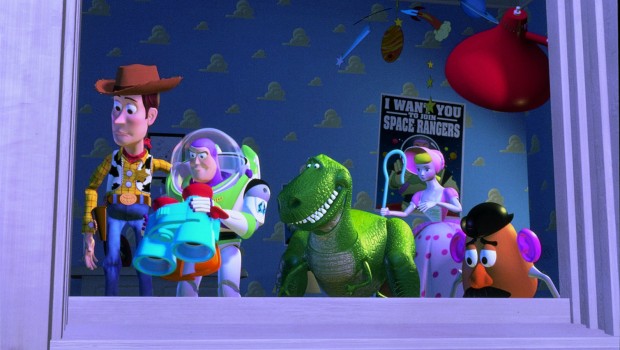 Published on January 22nd, 2015 | by Damien Straker
PIXAR FILM FESTIVAL LINE UP – FEB 21 – MAR 22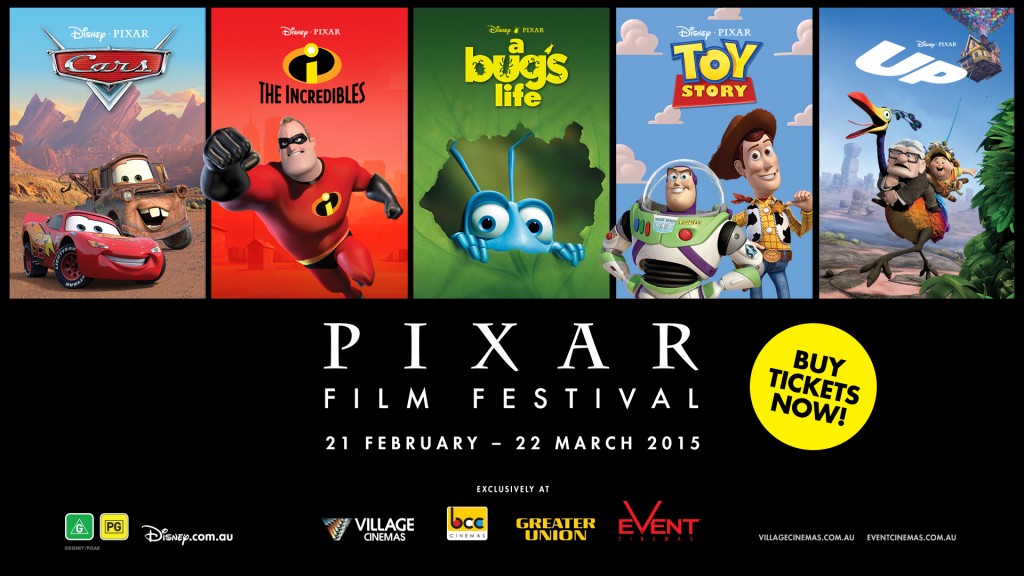 In February 2015 rediscover the moments that move you, inspire you, and touch your heart as Disney Pixar presents its first Pixar Film Festival, exclusive to Event Cinemas, Greater Union, Birch Carroll & Coyle and Village Cinemas over 5 consecutive weekends.
The exclusive Pixar Film Festival will screen 21 February – 22 March
TOY STORY (1995) – 21 – 22 February
Before Finding Nemo, Monsters, Inc. and Cars, the creative minds of Disney/Pixar introduced you to TOY STORY and an astonishing world where toys play while their owners are away. Rediscover acclaimed filmmaker John Lasseter's directorial debut with Woody (Tom Hanks), Buzz Lightyear (Tim Allen) and all their friends in an adventure filled with humour, heart and friendship.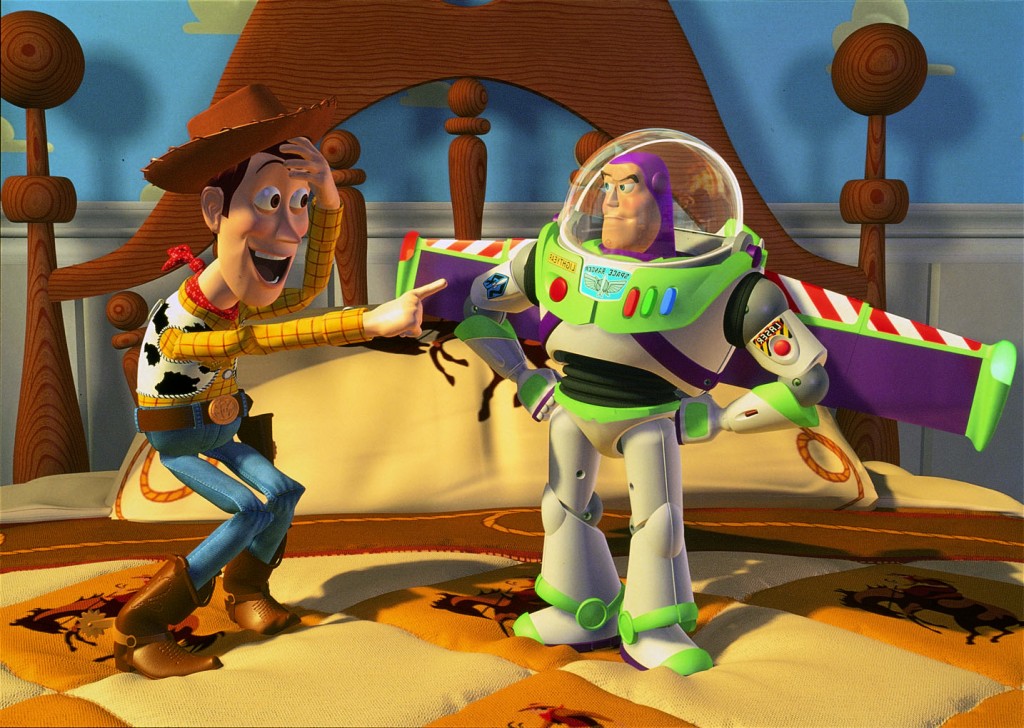 THE INCREDIBLES (2004) 28 February – 1 March
From the Academy Award®- winning creators of Finding Nemo comes the action-packed animated adventure about the mundane and incredible lives of a house full of superheroes. Bob Parr and his wife Helen used to be among the world's greatest crime fighters, saving lives and battling evil on a daily basis. Fifteen years later, they have been forced to adopt civilian identities and retreat to the suburbs where they live "normal" lives with their three kids, Violet, Dash and Jack-Jack. Itching to get back into action, Bob gets his chance when a mysterious communication summons him to a remote island for a top secret assignment. He soon discovers that it will take a super family effort to rescue the world from total destruction.
A BUG'S LIFE (1998) 7 – 8 March / 7 – 9 March (Village Cinemas – Labour Day w/e)
From the creators of the landmark 1995 computer animated feature "Toy Story" from Walt Disney Pictures and Pixar Animation Studios, comes their groundbreaking second feature: "A Bug's Life."  Life is no picnic for the ants on Ant Island!  Each summer a gang of greedy grasshoppers — led by the menacing and manipulative Hopper — descends upon the colony to demand a hefty portion of the ants' hard-earned harvest and generally make life miserable for this peaceful community.  Our hero Flik, an original thinker out of step with the rest of the more traditionally-minded colony, takes it upon himself to get outside help and mistakenly enlists an unemployed troupe of bug performers from a second-rate flea circus to join the fight against the grasshoppers.  Working together in their new-found friendship, the ants and the circus bugs prepare for a climactic confrontation with the grasshoppers.  When Flik's plan starts to unravel, the action and comedy turns fast and furious as he attempts to save the colony and his reputation.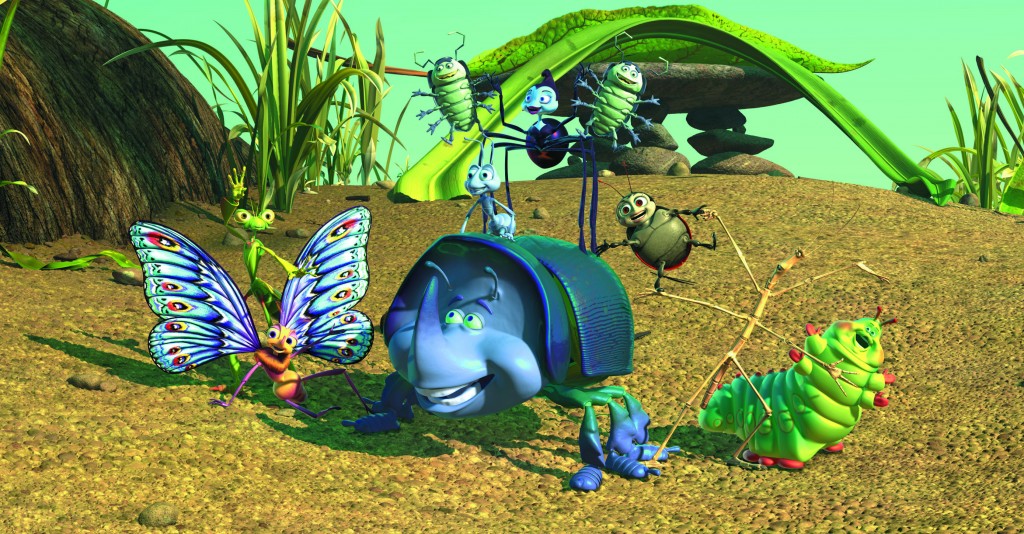 CARS (2006) 14 – 15 March 
From the acclaimed creators of Toy Story, The Incredibles and Finding Nemo, comes a high-octane adventure comedy that shows life is about the journey, not the finish line. Hotshot rookie race car Lightning McQueen is living life in the fast lane until he hits a detour on his way to the most important race of his life. Stranded in Radiator Springs, a forgotten town on the old Route 66, he meets Sally, Mater, Doc Hudson and a variety of quirky characters who help him discover that there's more to life than trophies and fame.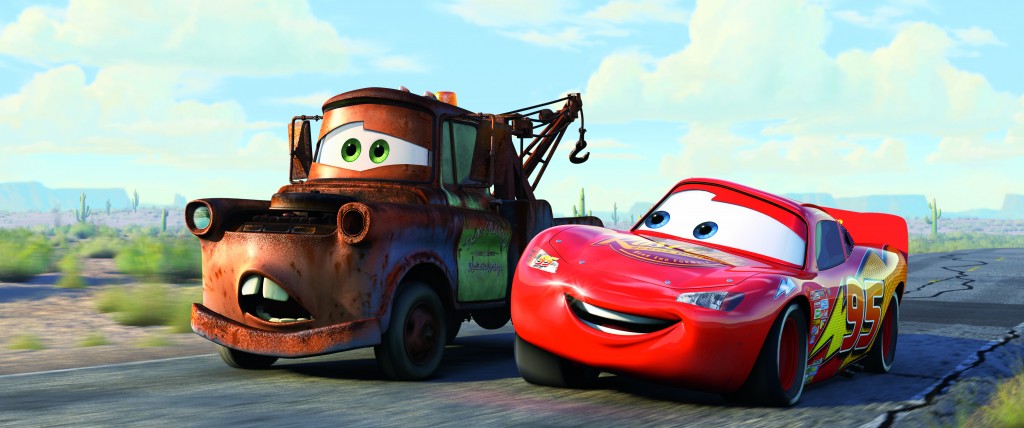 UP! (2009) 21 – 22 March 
From the revolutionary minds of Pixar Animation Studios comes a hilariously uplifting adventure where the sky is no longer the limit. Carl Fredricksen, a retired balloon salesman, is part rascal, part dreamer who is ready for his last chance at high-flying excitement. Tying thousands of balloons to his house, Carl sets off to the lost world of his childhood dreams. Unbeknownst to Carl, Russell, an overeager 8-year-old Wilderness Explorer who has never ventured beyond his backyard, is in the wrong place at the wrong time – Carl's front porch! The world's most unlikely duo reach new heights and meet fantastic friends like Dug, a dog with a special collar that allows him to speak, and Kevin, a rare 13-foot-tall flightless bird. Stuck together in the wilds of the jungle, Carl realises that sometimes life's biggest adventures aren't the ones you set out looking for.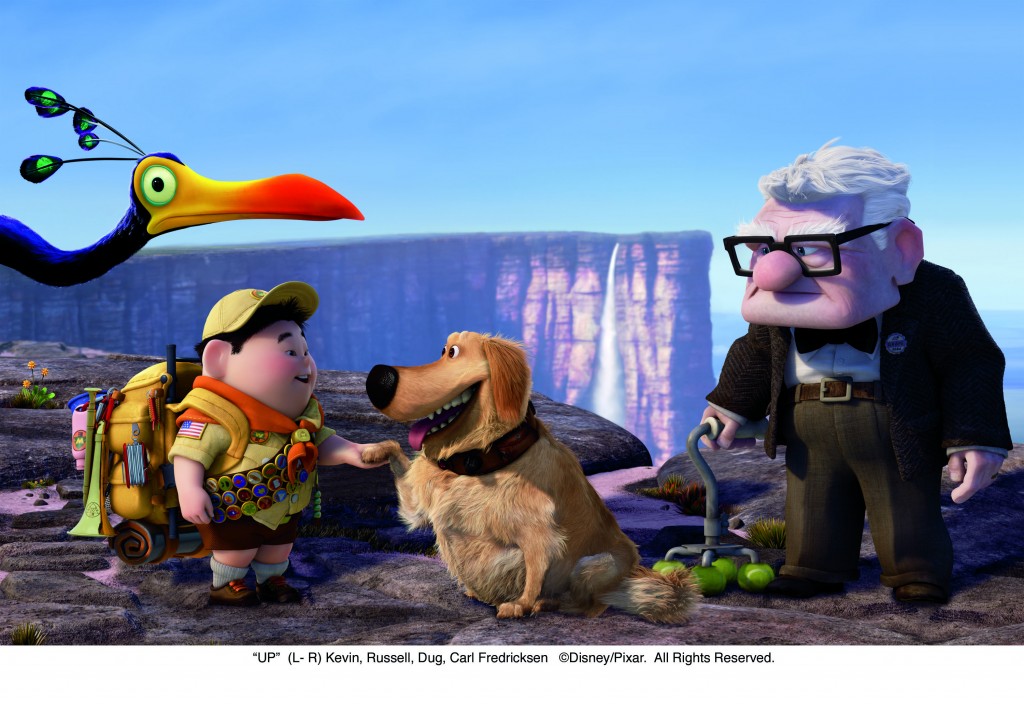 Source and Media Content: Walt Disney Studios