Scarface the World is Yours
There is a common consensus in the gaming world that games based on movies or television series are generally poor quality and are usually cashing in on the franchise with only a few breaking this stereotype. Scarface the World is Yours, is one of those titles that although based in the "Scarface" universe, it delivers a strong plot, competent gameplay and highly detailed graphics to give the player a real feel of the underworld.
But wait! Isn't Tony Montana dead? Killed in a deadly shootout by Sosa at his mansion? That's right, however developers Radical Entertainment have given players an alternate ending where Tony survives and now he must reclaim his empire and best of all... get revenge on Sosa!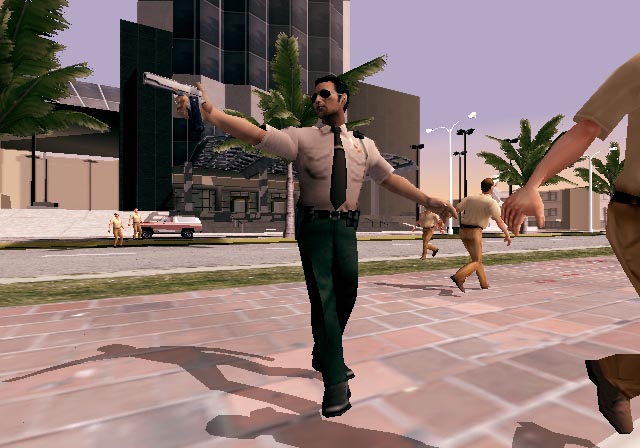 Product Description: They thought you were dead but Tony Montana don't die so easy. Sosa took everything you had. Now you've got nothing but that never stopped you before. You're back with a vengeance ready to reclaim your turf and rebuild your empire. All you've got are your balls and your word.

Live the turbulent life of the infamous Cuban drug lord who redefined the American Dream in an original explosive script by famed screenwriter David McKenna (Blow American History X). Wheel deal and climb your way back to the top. First you get the money then you get the power then you get revenge!

Beat down blow away or run over your enemies with Tony's signature style and flair Bury those cock-a-roaches in Blind Rage Mode Insult intimidate and impress the way only Tony can Become the kingpin of a thriving underworld economy Experience the lavish lifestyle of a crime boss Hire henchmen to do your dirty work The open world of Miami and the Islands is yours no load times no limits.
Features
Explore vast environments. Players will travel through the steamy violent streets of Miami and surrounding islands, smuggling drugs and avoiding rivals and the DEA as they rebuild their fallen empire.

Mix your own music. Gamers can play with an immersive soundtrack of music from the film's time period, or take control by choosing from a play list including hot new artists.

All-Star cast of characters. The game's roster of voice actors includes original Scarface cast members Steven Bauer and Robert Loggia (who played Manny Ray and Frank Lopez respectively), comedians Jay Mohr and Cheech Marin, and actors James Woods, Miguel Sandoval, Robert Davi, Michael Rappaport and Michael York.
The gameplay of Scarface is your traditional arcade/adventure where the player must embark on a variety of missions such as selling cocaine, purchasing business to increase your empire and eventually challenge your rivals in become the most power Cuban drug lord. The game is also set in Miami whi8ch is broken down into four turfs that include Little Havana, Downtown, South and North Beach. You'll begin the game in Little Havana but as an open world environment, you can travel throughout Miami wherever and whenever you want. With that said, you may only conduct business in Little Havana until you've purchased all the store fronts within that area.
The game also makes use of a gang heat meter that increases after you have completed a mission or a rival gang member. This leads for some adrenaline pumping missions because the higher your meter goes, the more trouble you'll have with rival gangs that will endeavor to destroy your empire and to make matters worse, you also have to deal with the local Miami police. Fortunately you can pay off the cops to reduce your gang heat meters to make things a little more easier budding cocaine barons. What does Tony Montana do in his down time? Well... "say hello to my little friend", Tony also has the ability to seduce women and entice them to come back to his apartment from a little downtime.
The game itself is extremely reminiscent of the Grand Theft Auto series where you must interact with the gaming environment from buildings to people. There are also a variety of vehicles that you can purchase and you also have the option of controlling your henchmen which is insidiously fun on those assassination missions. When it comes to saving, Scarface is your traditional console game where you can only save your game inside a bank but it's also a great time to launder your money there, so it's a win win situation in little Cuba. Unfortunately the driving engine of Scarface is a little simplistic at the best of times but needless to say, it's still a great drive through Miami.
The developers have also done a great job with the combat engine that gives Tony access to a variety of weaponry from his legendary chainsaw to more powerful weapons such as rocket launchers. Gamers also have the ability to target certain parts of their opponents in gun fights such as their face or for those wanting to exact a little more revenge, even their enemies testicles. With that said, Tony also has a "balls meter" that once it fills up, Tony goes into a blind rage that changes the gameplay from third person to first person.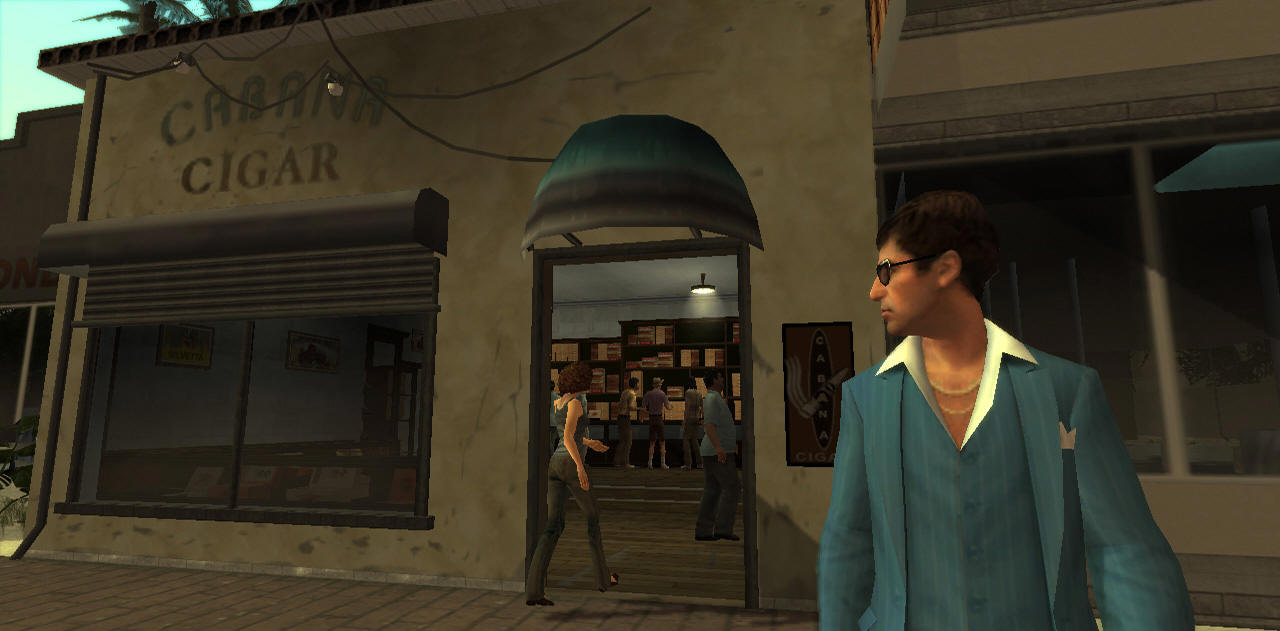 Graphically, Scarface is a visual treat on the XBox that contains high resolutions backgrounds and gaming environments, match that with realistic character models and you have one good looking title. The only downside to the engine is the limited draw distance that really only comes into effect when you are driving. However, just like all good Grand Theft Auto style of games, the player can virtually do just about anything in the gaming world from stealing peoples cars to running pedestrians down. I should also add that the opening movie of the title is brilliant and really draws you into the Scarface universe. The developers have also made Tony Montana look identical to Al Pacino and one could be forgiven that they are watching the 1983 film when playing this title.
The musical score of the game is perfect and has an amazing soundtrack that features the original music score plus a variety of tunes from the 1980's. All the sound effects have been professionally implemented into the title, unfortunately Tony Montana sounds a little different in the game, mainly being to the fact that Al Pacino is not in the game. However the other stars that were available include greats such as James wood and Jay Mohy who really give this title credibility.
In conclusion, Scarface the World is Yours is a brilliant romp down memory lane that truly pays homage to the original movie that features just enough subtle differences to put this title apart from the Grand Theft Auto series. A great storyline, stunning graphics and an extremely sturdy gaming engine, there is little to complain about Scarface. Strictly recommended for adults only!