WIN TICKETS TO ROBIN HOOD
(10 In-season double passes)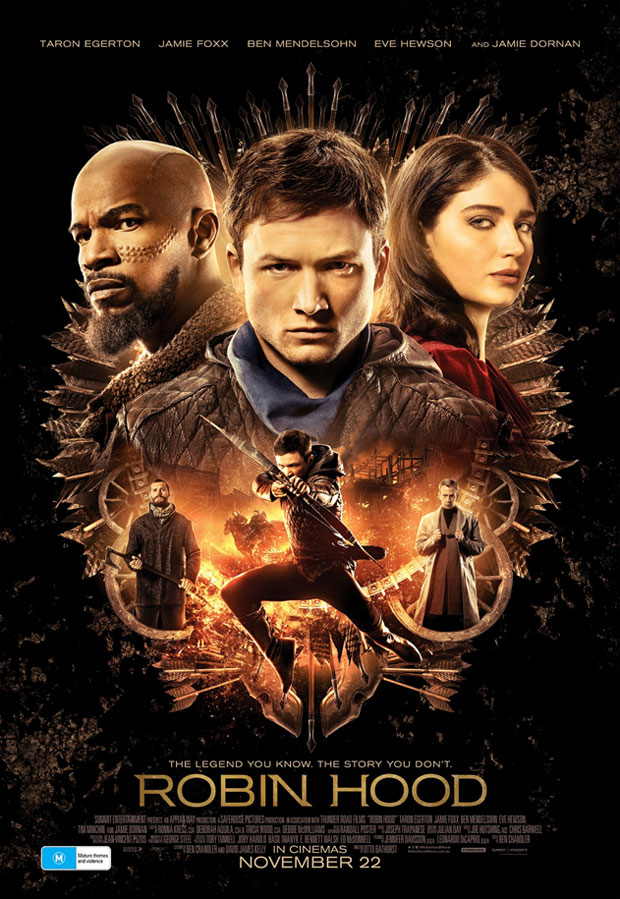 A war-hardened Crusader and a Moorish commander mount an audacious revolt against the corruption of the Church in a thrilling action-adventure from director Otto Bathurst (TV's 'Peaky Blinders'). Packed with gritty battlefield exploits, mind-blowing fight choreography and a timeless romance, ROBIN HOOD is the never-before-seen story of how Robin Hood became the iconic legend we know today.
ROBIN OF LOXLEY (Taron Egerton) returns to England after years of fighting in the Crusades, where his skill and valour in battle have won him the admiration of even his foes, including enemy commander LITTLE JOHN (Jamie Foxx), who provides Robin with safe passage home. Upon his return to Nottingham, Robin discovers his estate destroyed and his neighbours impoverished, all by the command of the ruthless SHERIFF OF NOTTINGHAM (Ben Mendelsohn).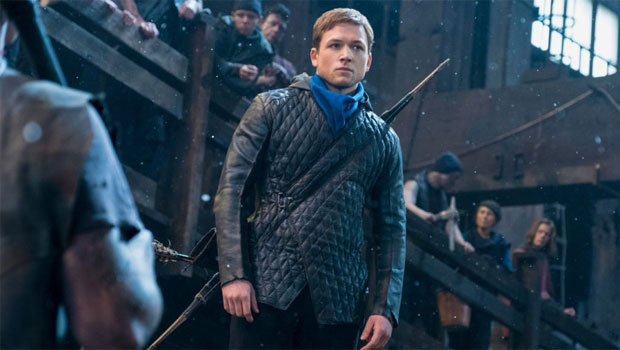 Learning that his death has been falsely reported and his long time love, MARIAN (Eve Hewson), is involved with local politician WILL TILLMAN (Jamie Dornan), Robin and John launch a covert personal crusade against the corrupt Sheriff and Church. Disguised in a Saracen hood and trained by John in a new style of fighting, Robin uses his lethal archery skills to intercept tax collections destined for the Sheriff's coffers, which he turns over anonymously to Marian, now a leader of a clandestine grassroots rebellion.
As Robin's activities gather quiet support from the people, he finds an unexpected ally in FRIAR TUCK (Tim Minchin), an influential friar who has been stripped of his duties. After they discover a larger conspiracy that threatens the stability of Europe, Robin and his men launch an attack that solidifies his status as the legendary rebel leader of an unstoppable new kind of army.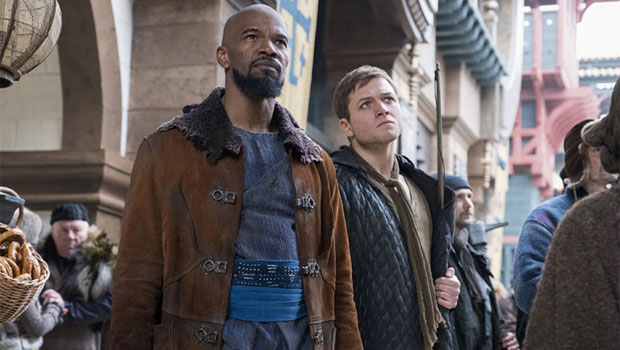 IN CINEMAS 22 NOVEMBER 2018
Official Site: https://www.robinhoodmovie.com.au/
Facebook: https://www.facebook.com/STUDIOCANAL.AUS/
#RobinHoodMovie
@studiocanalaus
* Promo ends 16 November 2018