Win a double pass to a special advance screening of TERMINATOR 2: JUDGMENT DAY 3D on Thursday 10 August!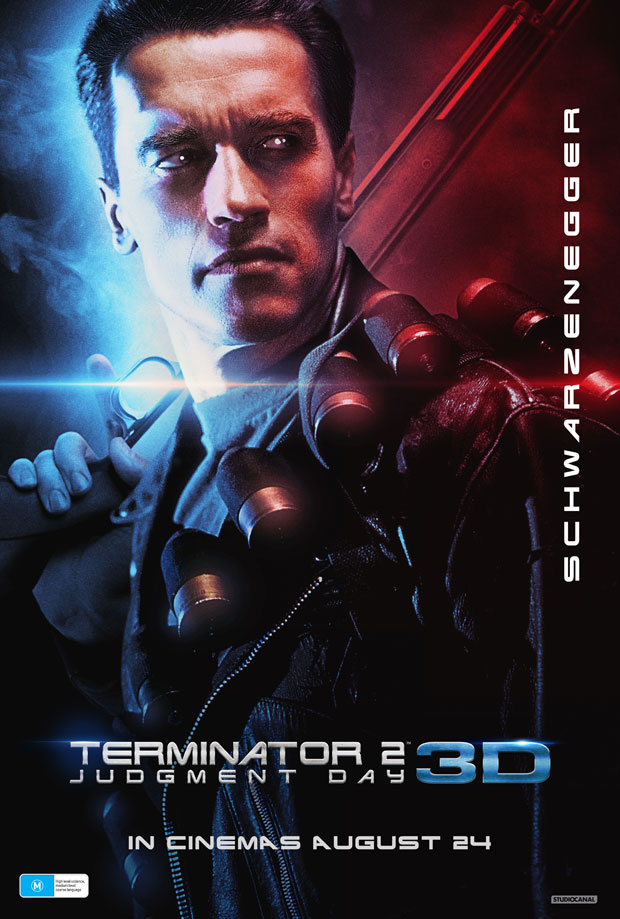 In celebration of the 25th anniversary, three-time Academy Award® winning director James Cameron has taken his epic action/sci-fi masterpiece, starring Arnold Schwarzenegger in his most iconic role, to the next level by restoring the film to 4K and converting it into immersive 3D.
It has been 10 years since the events of TERMINATOR. Sarah Connor's ordeal is only just beginning as she struggles to protect her son, John, the future leader of the human resistance against the machines, from a new Terminator sent back in time to eliminate John Connor while he's still a child.
Sarah and John don't have to face this terrifying threat alone, however. The human resistance has managed to send them an ally, a warrior from the future ordered to protect John Connor at any cost. The battle for tomorrow has begun in TERMINATOR 2: JUDGMENT DAY 3D, hitting cinemas August 24 for a limited season – one-week-only, tickets on sale now! The screening will take place at Hoyts Broadway at 6 for a 6.30pm start.
Hashtag: #T23D
Trailer: http://www.terminator2-3d.com.au/
* Promo ends 6 August 2017