WIN 1 of 5 COPIES OF
ORPHAN BLACK
ON BLU-RAY
COMPETITIONS OPEN TO AUSTRALIAN RESIDENTS ONLY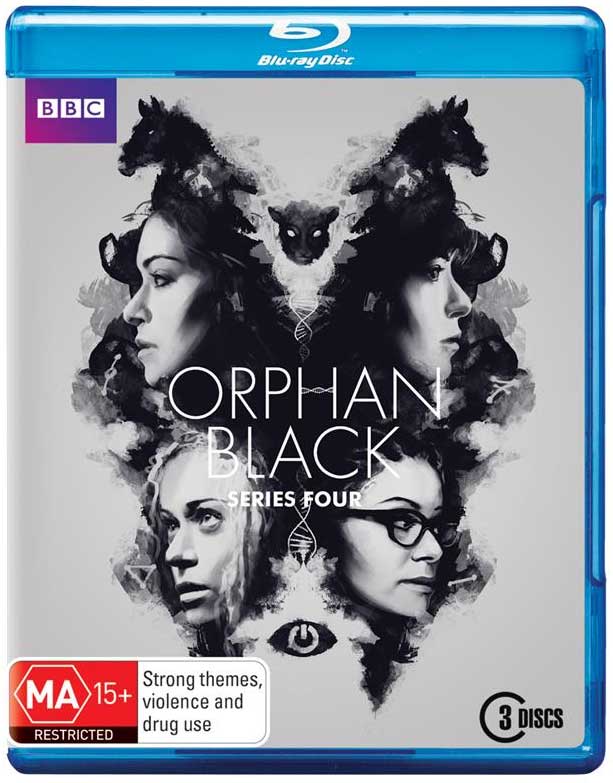 Sarah has always lived the life of an orphan outsider. But a clone is never alone.
Season 4 of the drama will see leader-of-the-pack, Sarah, reluctantly return home from her Icelandic hideout to track down an elusive and mysterious ally tied to the clone who started it all — Beth Childs. Sarah will follow Beth's footsteps into a dangerous relationship with a potent new enemy, heading in a horrifying new direction. Under constant pressure to protect the sisterhood and keep everyone safe, Sarah's old habits begin to resurface. As the close-knit sisters are pulled in disparate directions, Sarah finds herself estranged from the loving relationships that changed her for the better.
Special Features:
Orphan Flashback
Meeting M.K.
Sibling Rivalry
Our Frenemy Ferdinand
Krystal Unclear
Losing Kendall
The Island Of Mr Duncan
Adele For The Defense
The Good, The Bad And Helena
The Revenge Of The Two-Clone Smackdown
Back To The Beginning: Recreating Season One
Body Horror: The FX Of Season Four
Beth, M.K. & Ira: The Clones Of Season Four
ORPHAN BLACK SERIES FOUR is available on DVD and Blu-ray July 27.
* promo ends 27 August 2016