To celebrate the release of MR RIGHT on October 12, we have 1 quirky Mr Right Pack to giveaway!
Valued at $70, each prize pack consists of a DVD copy of Mr Right, a Mr Right Unicorn t shirt (same design as what Anna wears in the film), heart-shaped sunglasses and clown nose!
MR. RIGHT
is available on Blu-ray, Digital & DVD October 12
COMPETITIONS OPEN TO AUSTRALIAN RESIDENTS ONLY
When unlucky-in-love Martha (Anna Kendrick) meets Francis (Sam Rockwell) he seems different from other guys. Really different. And if you don't count that he's a hitman on the run from crime cartels, he may just turn out to be MR. RIGHT. Hot on his heels are rival, Tim Roth; wannabe Crime-boss brothers, Anson Mount and James Ransone; with rapper RZA rounding out the criminal element as a hitman with a love of gummy bears.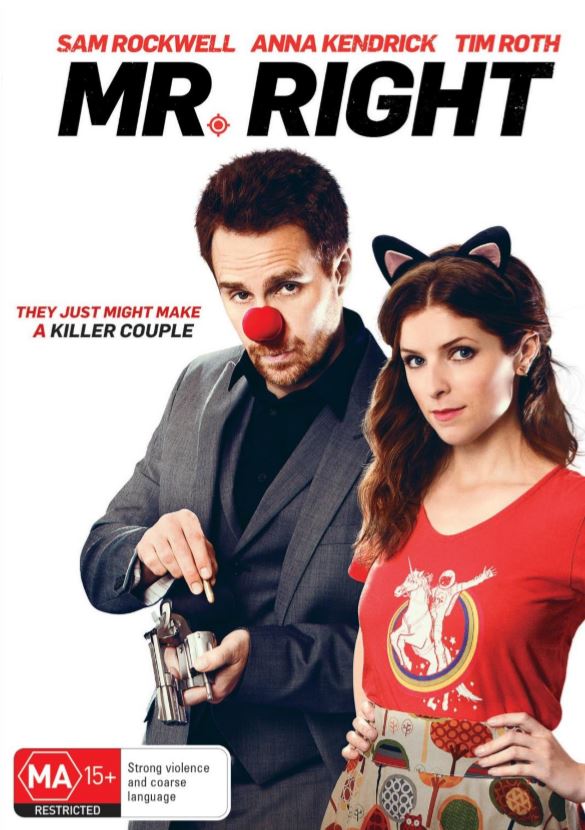 Kendrick slays with more than just snappy one-liners while Rockwell dances his way into her heart. If they can navigate the awkwardness of getting to know each other – oh, and survive being hunted down, tied up, beaten and shot at, it could turn out to be love at first-highly-powered-assault-weapon-sight – and they just might make a killer couple.
* promo ends 29 October 2016