WIN 1 OF 2 MOLESKINE SUPER MARIO NOTEBOOKS!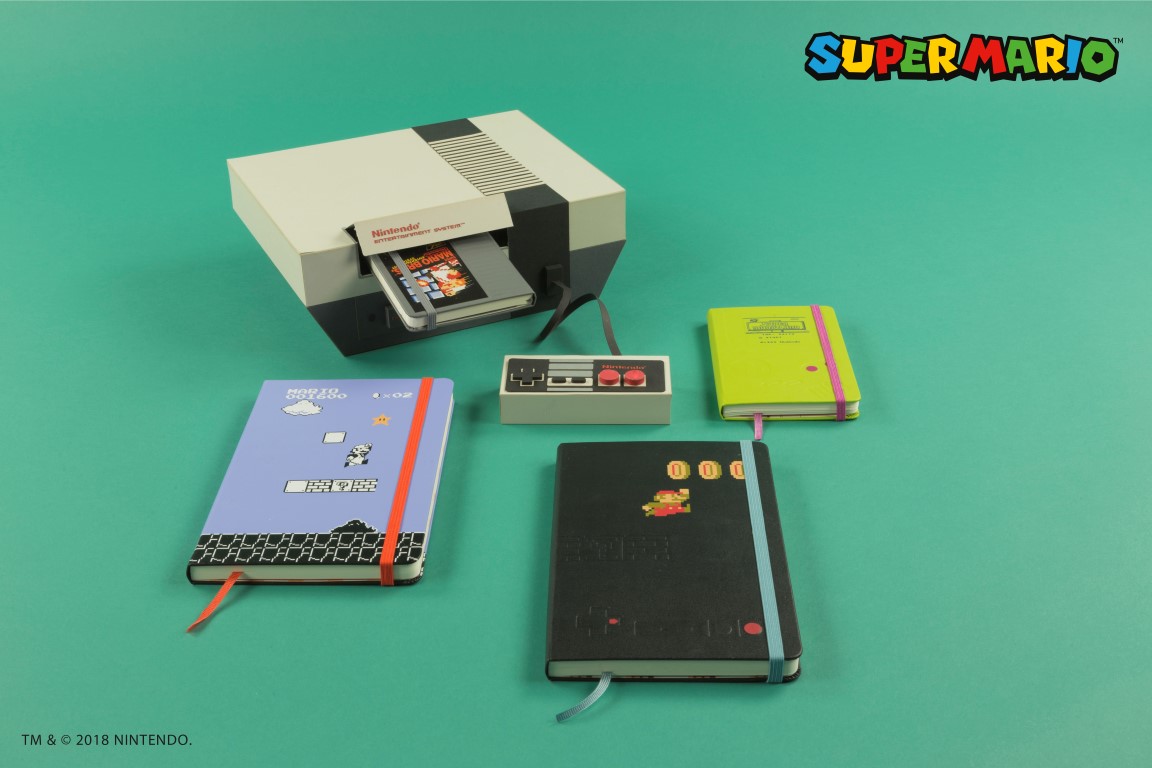 Moleskine and Nintendo join forces to bring the 8-bit world of Super Mario to life on paper! Mario has delighted generations of fans for decades by embodying the spirit of a true hero who never gives up. Moleskine celebrates this iconic character with a new Limited Edition series of four notebooks.
The collection is a nod to the original Super Mario Bros.™ video game. Two pocket-sized notebooks reproduce the physical elements of the game: the cartridge, which showcases a replica of the original label and the nostalgic and instantly recognisable Game Boy™ with its simple and easy to use buttons and original imagery. The two larger notebooks capture the screens of the early gameplay: one with a sky-blue background and the other with a black background featuring controller details (the highlighted buttons are those that make Mario jump). There are also themed paper-bands and stickers to highlight game-changing notes.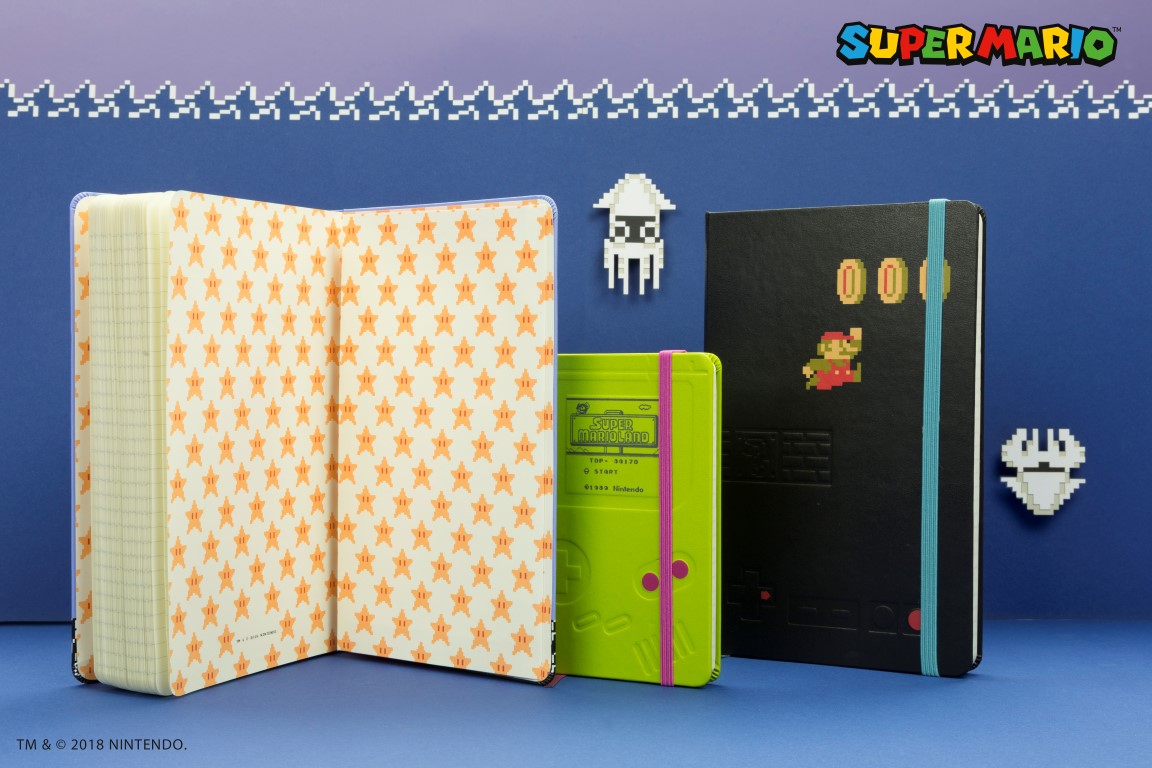 With ivory 70gsm, acid-free lined pages, a ribbon bookmark, elastic band closure and the signature silhouette with rounded corners, the Super Mario Limited Edition notebooks serve as gifts to others and to oneself, to fill with stories and ideas, inspired notions and silly thoughts, for Mario aficionados the world over.

Moleskine was created as a brand in 1997, bringing back to life the nameless black notebooks used by writers and artists like Vincent van Gogh, Pablo Picasso, Ernest Hemingway and Bruce Chatwin that had long gone out of print.

Today, the Moleskine brand encompasses a family of objects that enhance productivity and creativity including notebooks, diaries and planners, journals, bags, writing instruments, reading accessories, publishing and digital tools.
For more information, please visit https://milligram.com/notebooks/limited-edition-notebooks
* Promo ends 14 September 2018