WIN GALVESTON ON DVD - 2 TO WIN!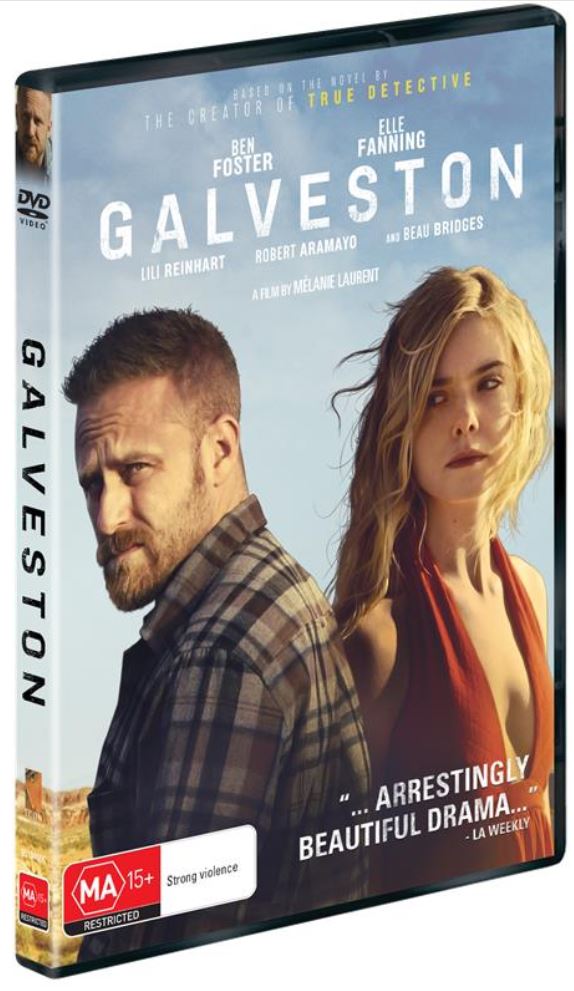 Debt Collector and sometime-killer Roy (Ben Foster) senses that his boss, a dangerous, violent and pitiless loan-shark, wants him dead, and his next routine assignment is indeed a death-trap. Yet what the would-be killers do to Roy is not the same as what he does to them… after a smoking spasm of violence, they are mostly dead, and he is just about alive. Before making his getaway, Roy discovers young prostitute Rocky (Elle Fanning) hiding in the back room, and he sees something in her frightened, defiant eyes that prompts a fateful decision.
He takes her with him as he flees New Orleans to Galveston—an action as ill-advised as it is inescapable. Rocky is too young, too tough, too sexy – and far too much trouble, especially when she makes a detour to liberate her three-year-old sister from the clutches of their seedy stepfather. Like the smoke dancing upwards from a barrel of a gun, there's no way things are going to end well.
* Promo ends 22 July 2019
Competition Rules
One entry per competition, multiple entries will be disqualified.
All answers become the intellectual property of Impulse Gamer.
Competition can be linked to other websites but please do not post answers... let's be fair.
As an entrant, you agree not to spam or stack the competition. If you do, your entries will be void.
Competition is only open to Australian residents
Failure to abide by the rules will result in automatic disqualification
BY ENTERING THE COMPETITION, YOU AGREE TO ABIDE BY THE RULES