WIN 1 of 3 COPIES OF
CLEVERMAN SEASON ONE
ON DVD
COMPETITIONS OPEN TO AUSTRALIAN RESIDENTS ONLY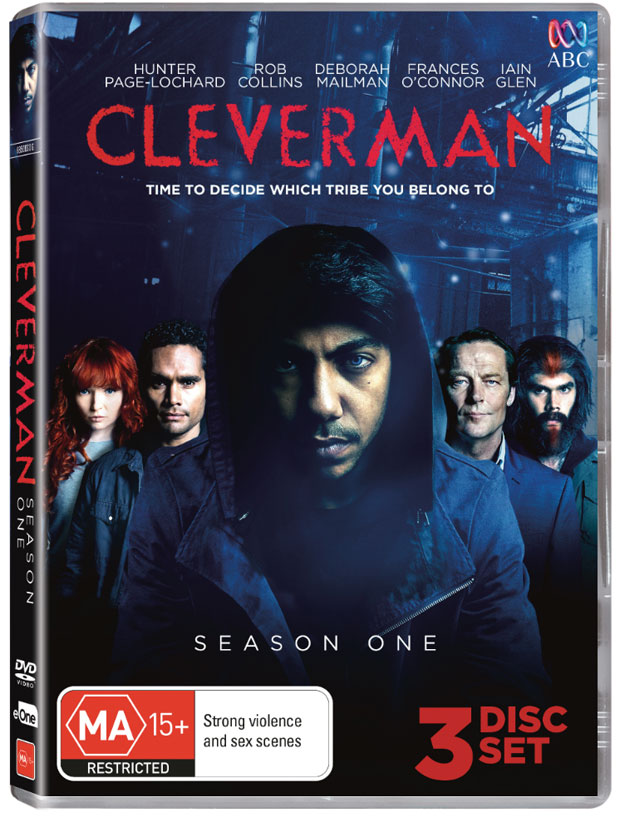 Set in the near future, Cleverman is a startlingly distinctive drama rooted in Aboriginal mythology. The series depicts a deeply conflicted and anxious society, fearful of a minority group, endowed with extraordinary physical traits, living among them. One young man – The Cleverman – struggles with his own power and the responsibility to unite this divided world, but he must first overcome a deep estrangement with his older brother.
Cleverman features an exciting ensemble cast, led by award-winning actor Iain Glen (Game of Thrones), Golden Globe® nominee Frances O'Connor (The Missing), Deborah Mailman (The Sapphires), Hunter Page-Lochard (The Sapphires), Rob Collins and Stef Dawson (The Hunger Games).
Available from August 24, 2016
* promo ends 24 September 2016