Win a Nextbase Dash Cam Pack that includes
Nextbase 222 Dash Cam & Nextbase 32GB Go Pack to one lucky Australian reader!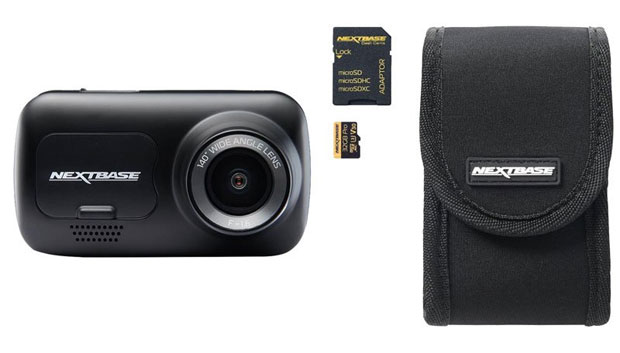 Nextbase 222 Dash Cam
Buy a Nextbase Dash Cam to go in the running to win an incredible holiday experience! See below for more details.

This Nextbase 222 Dash Cam allows you to capture full-HD footage from your car. The camera gives you a 140 degrees viewing angle and can be set to automatically power on and capture footage if your car experiences a bump or physical movement whilst parked. For easy recharging, it has a Click&Go PRO mount that charges the camera magnetically whilst holding it in place.


It has a 2.5" HD IPS screen for playing back your footage
Your footage is recorded in 1080p HD resolution at 30 frames per second
The camera has a 140 degrees viewing angle
The dash cam has a low-profile magnetic charging mount
The 6-layer glass lens helps you record smooth, video with minimal distortion
The camera has an Intelligent Parking Mode to automatically capture any physical movement or bumps to your vehicle when it's unattended

Nextbase 32GB Go Pack
The Nextbase 32GB U3 Go Pack is the ideal partner for your Nextbase Dash Cam. Keep your Dash Cam protected when not in use with the neoprene design carry case. The 32GB U3 micro SD is compatible with all Nextbase Dash Cam models. It will record up to four hours of footage with a front-facing Dash Cam, or up to two hours when a rear-view module is connected.
Promo ends 3 December 2022