The latest Nintendo fighter has arrived on the Wii console that continues from the popular Super Smash Bros. series and features a plethora of Nintendo characters from Metroid to Zelda and even Snake from the Metal Gear Solid Series which has recently made a comeback on the PlayStation 3. Super Smash Bros. Brawl is oozing with Nintendo goodness and is unlike any other fighting game currently available on the market at the moment.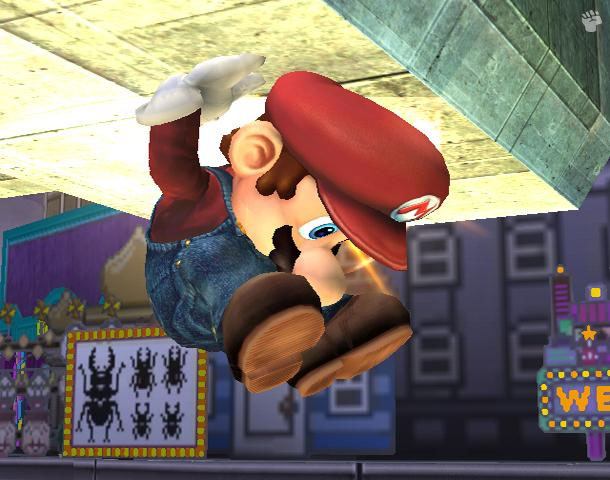 Features

In its essence, the game is fighting game with a touch of platform goodness to spice up the gameplay. For instance, you fight on a platform that allows you to be knocked off, however you can generally always come back onto the platform but there is a catch. In order to win, you must knock the player off the platform and the more damage you inflict or receive, the less likely you can recover once you have been knocked from the platform. Thereís even levels were you must jump up various platforms as you attempt to pummel your opponents and thereís some great team work options as well, both in single player and multiplayer modes.
The title contains an engaging single-player adventure mode at the Subspace Emissary where you need to protect its denizens from an invasion. This invasion is being lead by the entity known as the Ancient Minister who is attempting to steal the powers of all the people in the Subspace Emissary.
As you progress, you have access to more and more characters, not just Nintendo characters (There's even Sonic) as you fight your way to victory. The adventure mode has some great cutscenes that assist in the progression of the story and once again features all your favourite characters with a 21st century face lift to match the power of the Will console.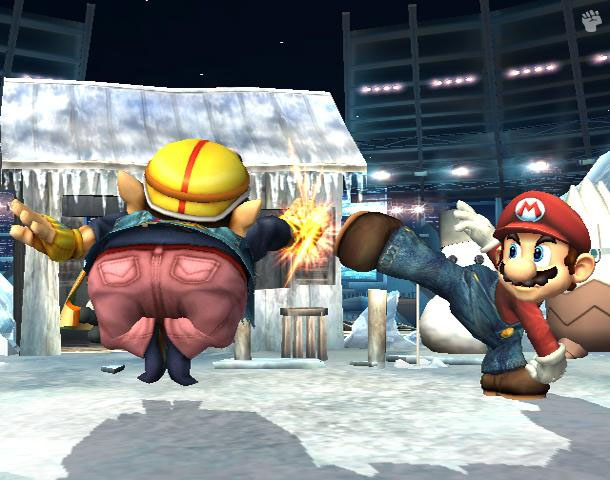 Super Smash Bros Brawl contains a variety of different gameplay modes and you can even play co-operatively that allows for some great multiplayer fun as you attempt to unlock a variety of obstacles in your path to victory. You can even give your characters certain powerups and also use a variety of weapons to also assist in your goal.
Where the game does come into its own is the fighting modes of the tile that unlike other titles that are true button smashers which also need the player to memorise a variety of maneuvers, Super Smash Bros. Brawl is different which relies more on skill and timing that allows even the novice of gamers to pick up the controller and start playing immediately. Even so, it still contains all the maneuvers and special movies of games such as Tekken and Virtua Fighter.
Whether itís Marioís patented uppercuts or Linkís arrows, each character is quite unique and has their own pros and cons which makes the game so frustratingly entertaining. The Smash Ball is a new introduction to the series that is your finishing maneuver and allows you to finish off your opponent with your characters own super move. For instance, Bowser transforms into Giga Bowser and literally demolishes his foes which is quite amazing to witness.
The game is just so varying that itís quite inspirational in the world of gaming and is not just your average fighting game. You can even create your own levels and upload them via WiiConnect. The online aspect of the game is great and you can even engage in a spectator mode that allows you bet against the matches that you are watching.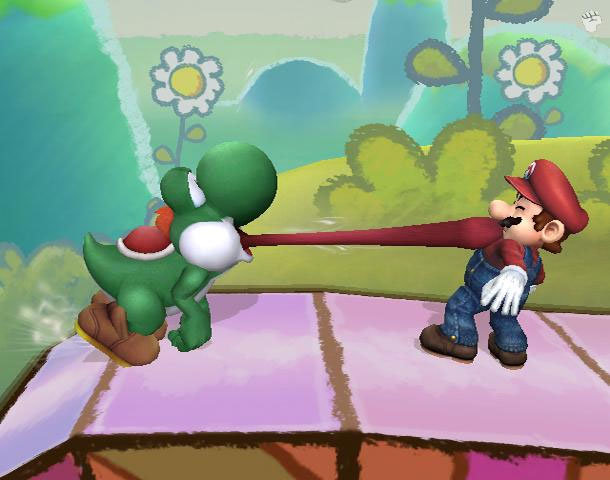 The control system is rather intuitive on the Wii and you can use classic controllers to play the title but for those using the Wii controllers, the control system is almost perfect. At the end of the day, this game has good gameplay and an intuitive control system that can be played by anyone of all ages.
Graphically, the title is quite visual and colourful on the Wii with exceptionally rendered characters and a plethora of special effects, the developers have made good use of the various Nintendo gaming environments that are taken from other titles which make their appearance in the title and keep things unique and fresh such as the world of WarioWare or Metroid.
As with the graphics, the musical score and sound effects are pure Nintendo and hey... it's brilliant!
In conclusion, Super Smash Bros Brawl on Wii was is a thorough and enjoyable game from start to finish that will have you coming back for more and more. Whether it's single player, multiplayer or online, this game has a variety of different gameplay modes that makes this the ultimate fighting game.