Despite coming packaged with a pretty neat machine gun peripheral, little saves the title Reload from becoming relegated to the dump bin in my opinion. When receiving this title for review, I eagerly anticipated using the gun and the red dot scope to be taking out the bad guys and fighting the good fight. But alas that was not to happen.
Maybe it was just me so please be sure to check out other reviews but from the very beginning I had troubles with the game, including aligning the targeting from what was happening with the peripheral in my hands to what was going on onscreen. Graphically, the title had very bland textures, from the hand and gun models, through to the actual targets that you were shooting at.

As far as a game that comes with a machine gun can be concerned, Reload is rated only G which surprised me a bit. In the game you are shooting at targets sure, but they are targets of people. The title supports 1-4 players and of course there is a career mode that gives gamers little bits and pieces as they make their way through the title.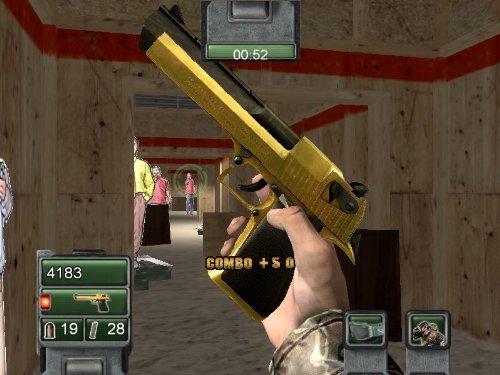 Audio for the game was pretty darn good with what seemed to be realistic sounds coming from the weapons you get to use through the game. Control explanations are given very early on in the title and most players should be able to "pick" up new weapons very easily once you have got through the initial training levels.

I think that Reload almost succeeds at what it promises and that is a somewhat realistic trip to your local gun range if you have one ;) The way that the game plays is pretty sedate, and even when you are under the pressure of having a time limit imposed, there is never a real sense of urgency to the way the title plays. The game does mix up the environments somewhat and players should be fine with movement during the title, as most of it is done for you by the game. It's just up to you to react in enough time to what is going on.

This game is one that I personally think was just okay. The multiplayer breaths some life into, plus the budget price considering you get the gun as well. I am not sure that there is enough to hold you long term considering the other shooters out there in the market but at the same time, a gun game that is not a gore fest is also a welcome change.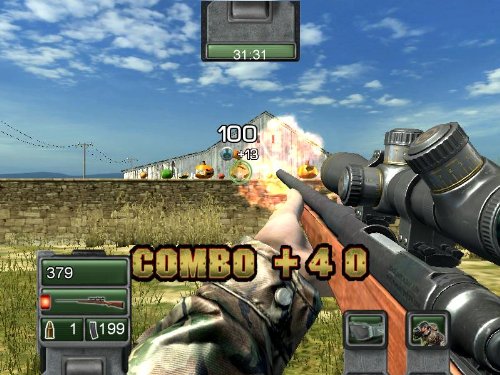 I would most definitely suggest you rent this game before paying fifty or so dollars for it.

Tory Favro