NewU Fitness First Personal Trainer
With the fitness craze on the Nintendo Wii starting to pick up even more, there have been some really good uses of this system in terms of fitness and NewU Fitness First Personal Trainer is no exception to the rule. Unlike the Wii Fit, NewU seems to targets a more mature market we you pick up from the sleek interface. With this in mind, the title is not a game per se but rather a fitness or lifestyle product that not only assists with fitness but can be used a guide for nutrition.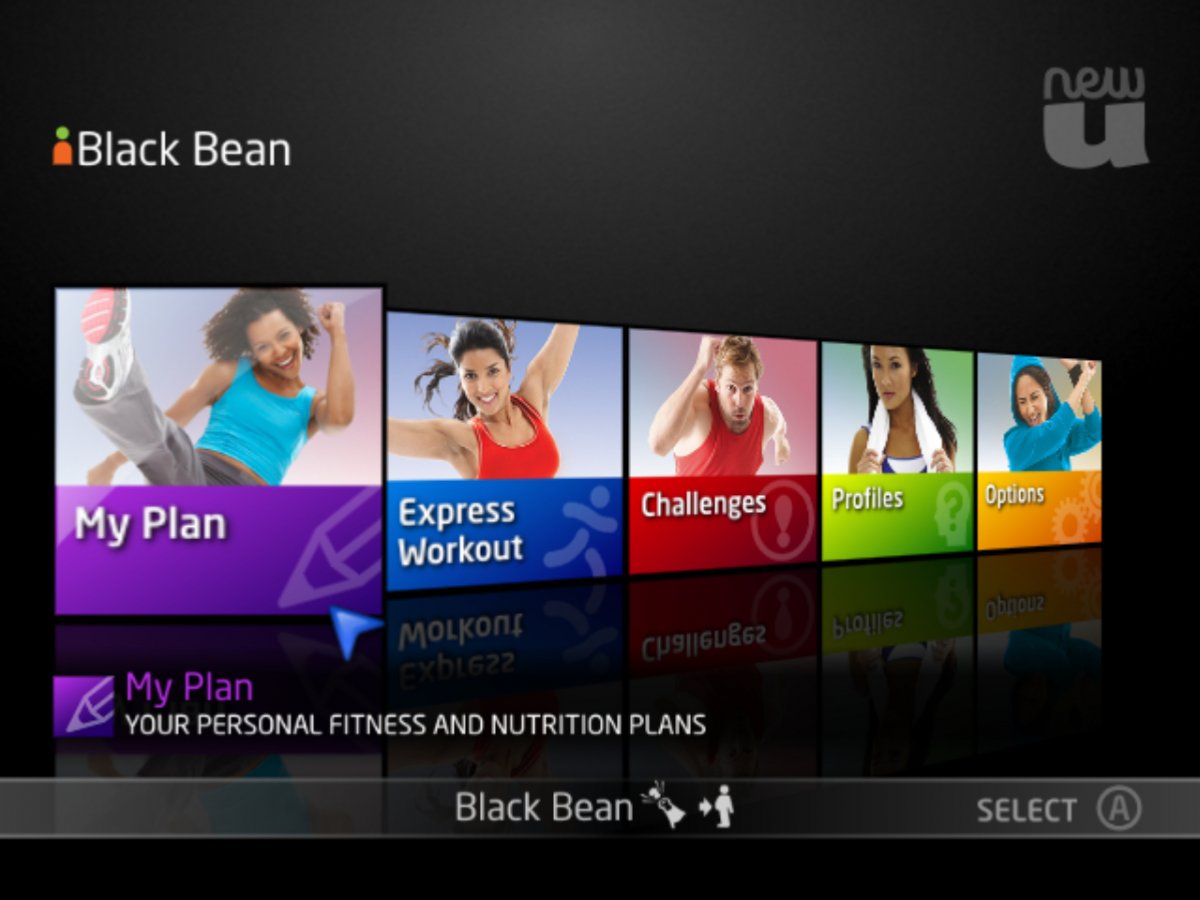 Before engaging in the game, it's probably wise to have some level of fitness before embarking on your fitness conquest and if in doubt, definitely seek medical advice. Once you are clear, you need to create a profile for NewU Fitness First Personal Trainer in order to set your goals. In your profile, you need to inform the game of your weight, height and diet in order for it to assist you with your upcoming exercises plus your BMI (body mass index).
The title also supports multiple profiles if you have other users in your household which is definitely a handy feature. While creating your profile, you need to select your personal trainer and even an virtual environment where your trainer will appear and for this review, we chose the "beach" theme. Another cool feature of NewU is that the personal trainers all have different personalities and approaches to fitness which is a nifty idea of keeping things fresh and original.
Once your profile is setup, there are a variety of fitness options for the user and you can even target a particular part of the body to work out such as your thighs or buttocks. Whether you are targeting your weight or attempting to get fit again, such as a healthy heart rate, this game does it all.
There is even a fitness challenge that the more adventurous user may wish to attempt. In essence, this title creates a virtual personal trainer on your Nintendo Wii and will hopefully not only motivate you in the home but also outside your home in an attempt to achieve your fitness goals. Best of all, the game has been developed by fitness consultants from Fitness First, one of the world's largest health fitness health centers.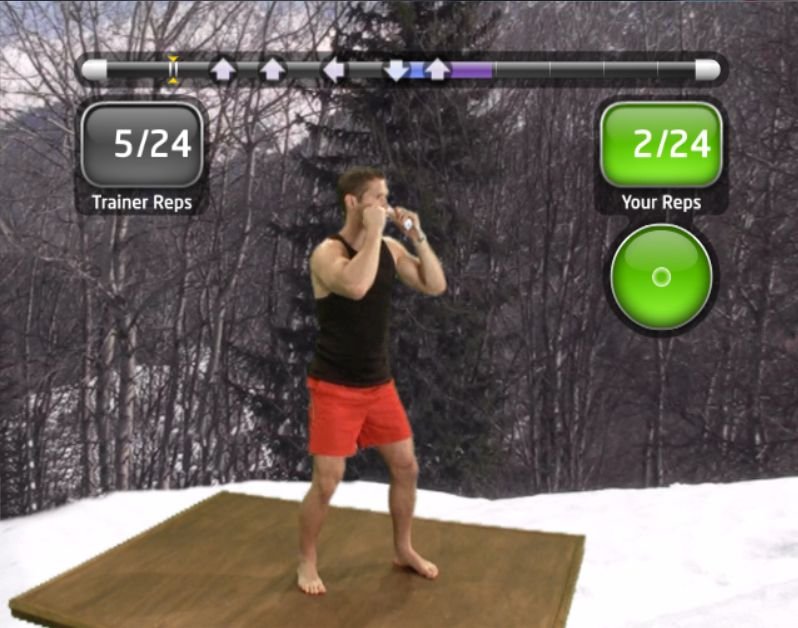 The title is compatible with the Wii Balance Board which not only assists in weight measurement but also in some of the exercises included in this product such as push ups. If you do not own a Wii Balance Board, the title can still be successfully used with the Wiimote which monitors your exercises in relation to the ones being displayed on the screen.
With the dietary aspects of the title, You are What You Eat have assisted in the creation of this product by providing nutritionists as a reference to compliment the exercises that you'll be performing and best of all, the meals are quite tasty and some are extremely easy to make. Supporting a range of dietary choices from vegetarians to gluten-free, the product can even assist in muscle gain for those wishing to bulk up a little.
The exercises in NewU Fitness First Personal Trainer are very well explained to the user with not too much information on screen at once to confuse you. Although your trainer performs the exercises for a demonstration, there is also a bar to assist with timing and a counter for the amount of repetitions that you do and is quite professional. Basically, it works extremely well.
After using this title for several weeks with my wife, I must admit that it has really assisted us in our fitness regime as the product does offer a full body workout and best of all, the title monitors your progress and assists in the motivation to continue using the program with some great positive feedback and techniques from our instructors.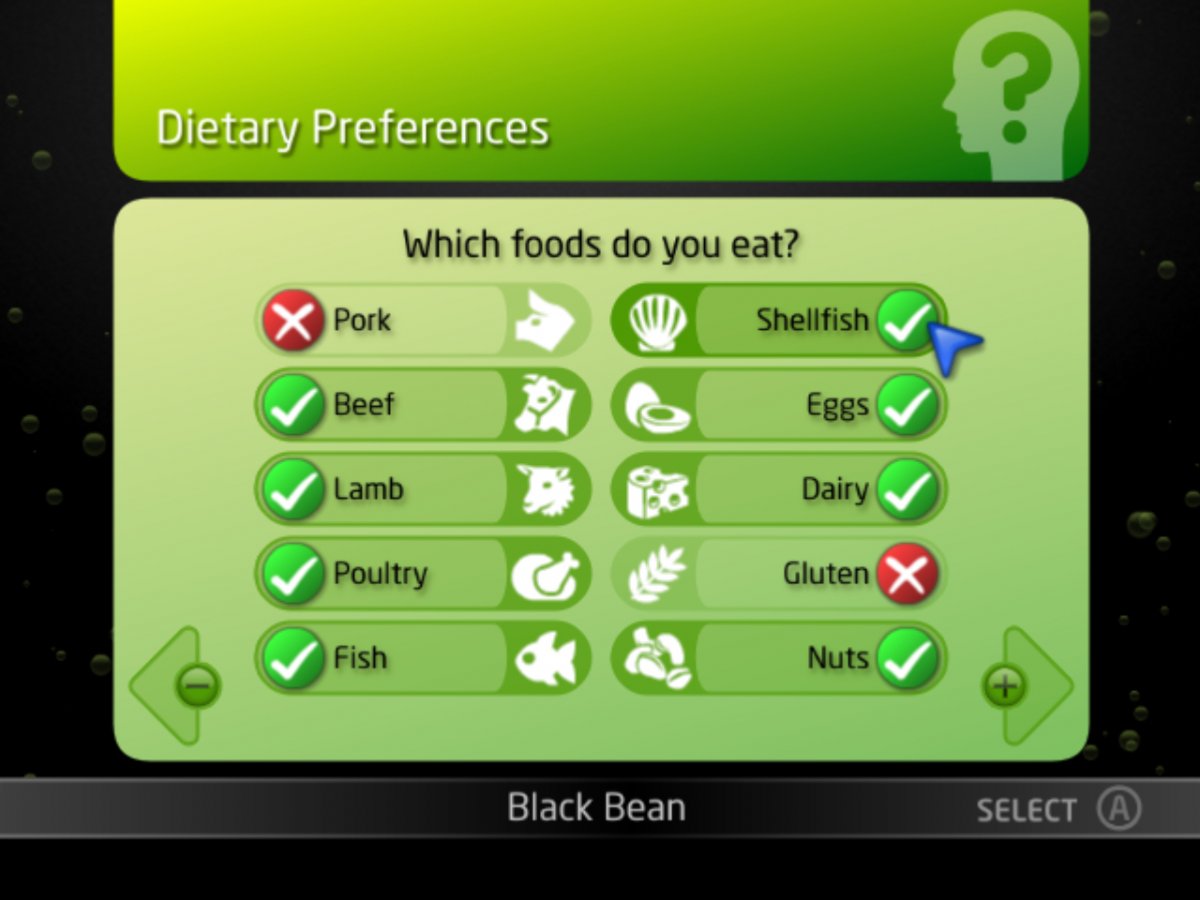 Graphically, the title is quite slick and has an Apple feel to it that looks quite professional and unlike EA Sports Active. The title uses videos of the personal trainers which does assist in mastering the exercises they are trying to demonstrate as opposed to 3D graphics like Active or Wii Fit.
With the incarnation of real-life video, the product definitely takes itself away from a "game" and is more of a fitness tool. The only issue with the graphics is that the superimposed backgrounds look a touch tacky but nonetheless, this should not cause an issue. The menu system as mentioned is quite funky and the menu music suits perfectly that is matched with some professional voice acting by the personal trainers making this quite an impressive product.
With such a busy lifestyle for Australians, finding the time to exercise can be tricky, however with NewU Fitness First Personal Trainer, it's just a push of the button away to the perfect body. The title can even be used with a partner which is almost like a gym experience.
However with that said, it's probably not advisable to "just" rely on NewU Fitness First Personal Trainer but this is definitely an impressive tool to compliment any other non-Wii fitness regime such as bike riding or swimming. At the end of the day, NewU Fitness First Personal Trainer is a very impressive product for the Nintendo Wii that obvious targets a particular ownership of this console.
Recommended!