Wii gamers can now experience the excitement of Mortal Kombat Armageddon, however unlike traditional console versions, Wii gamers now have a whole new gaming experience that can be described as nothing less than Outstanding! With that said, Mortal Kombat Armageddon still maintains the original gameplay and concepts of the other version of Mortal Kombat, however it has been redesigned for the Wii.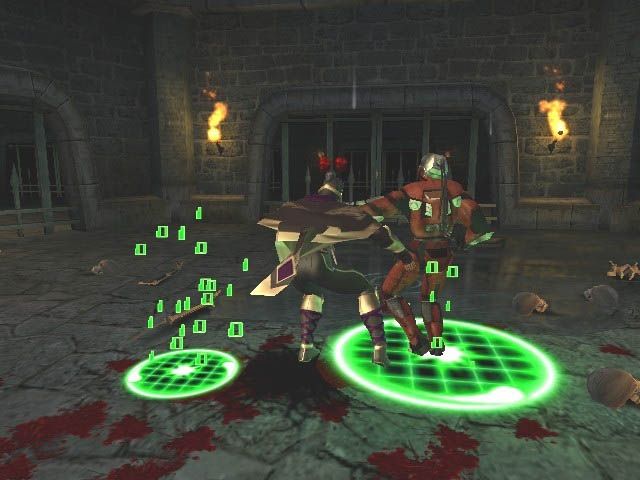 For those that don't know the story of Mortal Kombat, it's the tale of the universe's most dangerous fighting competition that brings forth denizens from a variety of different planes in an attempt for the fighters to become the greatest fighter in existence.
With over 60 Mortal Kombat characters from the mythology of this series and a variety of new gaming modes, this is current incarnation on the Wii could almost be considered the most definitive Mortal Kombat experience ever.
Features:
Exclusive to the Wii: Players will be able to take their fighting action to a whole new level with all special moves and fatalities executed via the Wii-mote. In addition, not only will gamers be able to enjoy all aspects of Armageddon with the Wii-mote, but the GameCube and Classic Controller as well!

New Endurance Mode Comes to the Wii: Appearing for the first time on consoles, Armageddon will feature a deeply enhanced Endurance Mode, allowing gamers to test their true fighting stamina.

Select from more than 60 characters from the Entire Mortal Kombat Fighting Universe: From Liu Kang to Shang Tsung to Shao Kahn, Mortal Kombat: Armageddon will feature more playable fighters than any other Mortal Kombat game to date.

All-New Customized Kreate-A-Fighter Mode: For the first time ever in a Mortal Kombat game players will be able to use a Kreate-A-Fighter feature to create and define their fighter's look, abilities and personality with a deep level of customization and take that unique fighter online.
There are a variety of different gameplay modes available that contain your traditional arcade mode plus some great practice modes that allow players to really tune their fighting styles. The Create-A mode returns in Armageddon which allows players to create their own fighters and match that with the Create-A-Fatality mode and you really can personal your fighters for your own levels of bloodlust. Of course, nothing is more entertaining than ripping an opponents arm off and then beating them to a bloody pulp!
To add some more value into the game, the developers have included some great mini-games where the characters of Mortal Kombat can een drive around in little go-karts which is extremely reminiscent of Mario Kart. Definitely a great party game as you race around, picking up power-ups and trying to beat your opponents. This mini-game also allows up to four players to race via split-screen.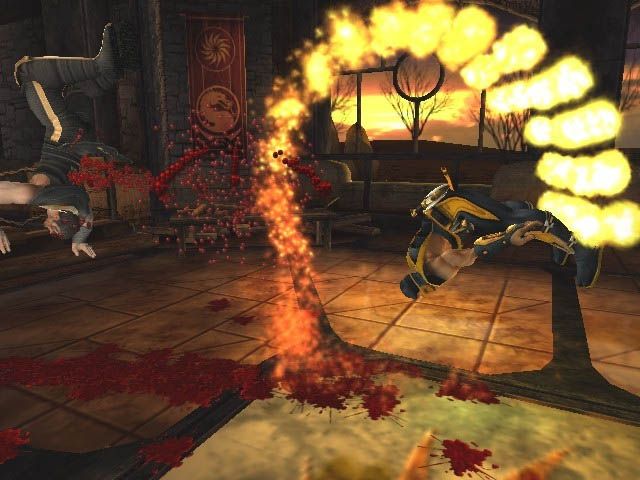 Another gamemode in Armageddon is the Mortal Kombat Konquest modem which is allows players to engage in an RPG style of Mortal Kombat where gamers must engage in a riveting tale of good versus evil. Great stuff!
The most noticeable difference of Armageddon for Wii is the control system of the title which now allows the gamer to use the remote and Nunchuk to pull off the variety of combat maneuvers.
The Nunchuk analog stick controls the fighter's general movement while the C button switches their fighting styles, whereas the d-pad is used for punches and kicks. Special moves are executed by holding down the B button on the bottom of the remote, then swing the remote around in a particular motion and release the button. Needless to say, the combination works quite well on the Wii.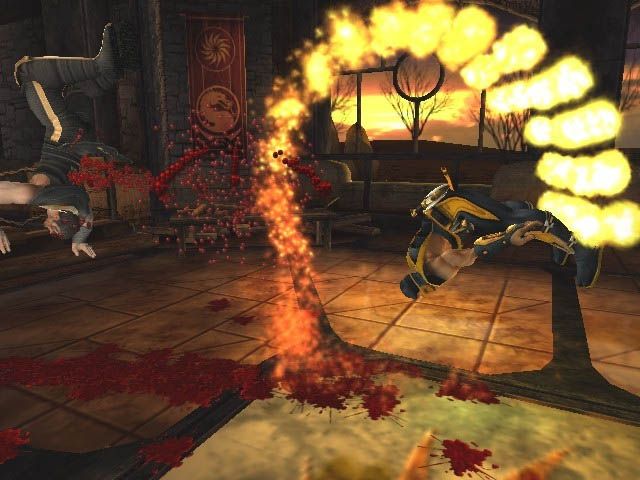 Graphically, Mortal Kombat Armageddon for Wii looks almost identical to the XBox version with detailed environments, realistic characters that move with grace and realism and of course the gallons and gallons of blood that can only be found in a Mortal Kombat game.
As with the graphics, the sound is a direct port from the XBox versions with all the one-liners and sounds of combat which is pure cheese. The soundtrack of Mortal Kombat features an industrial sounding hard rock theme which suits the title perfectly of this dark fighting game.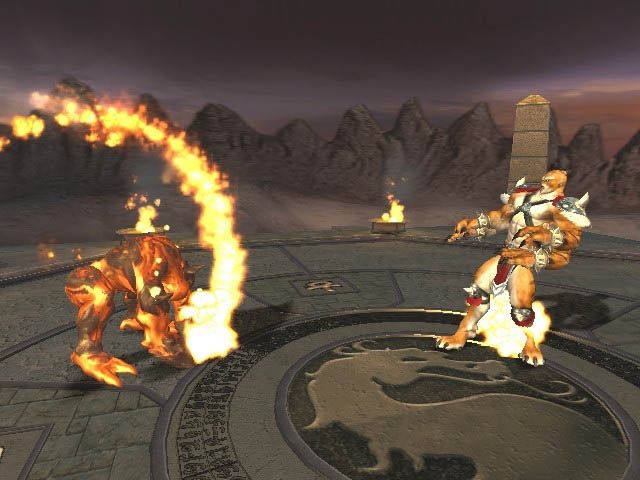 In conclusion, Mortal Kombat Armageddon for Wii is a must have title from Red Ant that we would recommend to anyone who loves fighters or even those who need a different party game.
With a variety of different gameplay modes, perfect use of the Wii accessories and great graphics, Mortal Kombat Armageddon is definitely worth the price of admission alone!