Before going any further, it should be noted that Guinness World Records for Wii is designed for the younger gamer, so if you're looking for the next War and Peace console game, than you may wish to look elsewhere.
With that said, Guinness World Records for Wii is a fun game, it's just that the content is aimed at a younger market which should part of your decision before purchasing this fun little Wii game filled with a plethora of mini-games.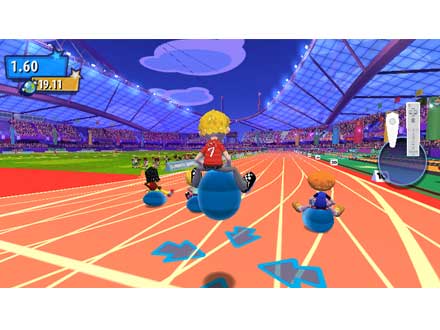 The game is based on the popular Guinness World Records that feature some of the world's most strangest accolades and accomplishments from tallest man or person who can crush the most cans on his forehead.
Needless to say, they are quite bizarre and strangely entertaining and in the game, players must attempt to break a variety of real-world Guinness World Records. Control wise, the title is quite easy to master and is ideal for the younger gamer as they use the controller and nunchucks to compete against a variety of opponents and times.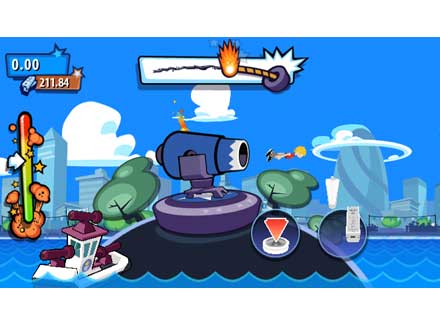 Graphically, the title is quite visual and colourful albeit in a Saturday morning cartoon way, however it actually suits the genre and gameplay perfectly. The characters are well animated and the background environments, although quite simplistic assist in immersing you into the environment.
At its core, the game is a collection of mini-games that also use an online leader board, provided you have the connection and creates a sense of community which is great for kids. Some of the games include popping balloon or water melons in a set amount of time or even attempting to grow the world's longest finger nails.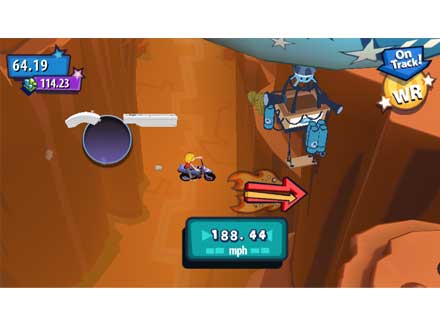 As you can see, the games are quite diverse and for the younger gamer, quite entertaining at times. With a total of 36 different games from egg spoon races or tearing up phone books, there is definitely a mini-game for everyone.
In conclusion-, Guinness World Records: The Videogame is quite an entertaining title for the younger and some older gamers that features entertaining solo games and even some great multiplayer options with colourful graphics and decent sound effects.