Graphically, the title is a little lackluster but the cartoon inspired graphics actually suits the game well. Although it appears rather "low res", the characters have this anime inspired look to them and would not look out of place from a Japanese cartoon.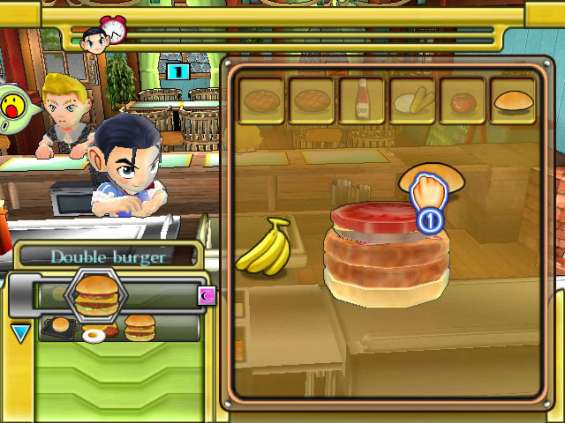 There are some special effects thrown into the game here and there that every now and then, you'll look up as it brings a smile to your face. The musical score and sound effects are ok and I must admit it would be difficult to create a stellar spectacular score in this department.
At the end of the day, Fast Food Panic is definitely a game for casual gamers or for the younger game where the parents wish to watch what they play. It's fun, however at the end of the day, it's a little unfulfilling as the main gameplay becomes a tad repetitive. It's difficult to make a game like this and keep it interesting from start to finish but just remember this is not for the mainstream gamer who plays Call of Duty of World of Warcraft.