Okay... this is the world's coolest third party controller accessory for the Nintendo Wii and is definitely targeted towards the Doctor Who fan. As we all know, Doctor Who can do just about anything with his sonic screwdriver and this device may not replicate the BBC science fiction features series such as scanning and cutting but by George, it sure does look the real thing.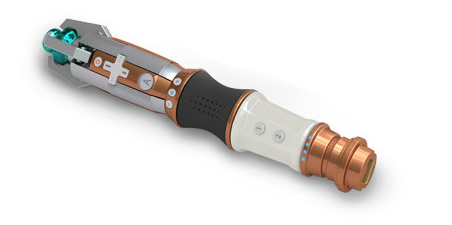 The great thing about the Sonic Screwdriver for Wii is that it feels perfect in your hands and all the buttons are well placed and spaced. As opposed to the wiimote, this one actually feels quite sturdy. This accessory will coincide with the release for Doctor Who: Return to Earth, the first Doctor Who game for this console but best of all, it can be used for all Wii games.
The product also comes with its own charging cable and once again I must stress that for a third party peripheral, this is one well made product. So what are you waiting for? Grab your companion, put in your game and start playing!
Brilliant!