What do you get when you combine Wii Sports with a bunch of celebrities such as Avril Lavigne, Keith Urban and Sugar Ray Leonard? The answer is EAís Celebrity Sports Showdown that allows the gamer to play against these well known celebrities in 12 different events. Some of the sports include activities such as volleyball, rock climbing and even horse racing which shows just how diverse the game.
For those who have played Wii Sports on the Wii, the premise is strangely familiar, however this time gamers can select to either play as a celebrity or compete against a celebrity (there are also non-celebrities to select as well) as they engage in a variety of fun sporting activities and match that with four players and EAís Celebrity Sports Showdown is quite entertaining. EA have also included quite a few humorous anecdotes in the title such as knocking Keith Urban in the nose with a foam club.
Thatís for the grief you caused Nicole Kidman!
The sport games included in this game are similar as Wii Sports in terms of playability and simplicity which makes this game perfect for players of all ages. Due to the simplicity of the games, it also makes a good party game as you compete against your friends. Definitely one of the better sport games available for the Wii in terms of party games.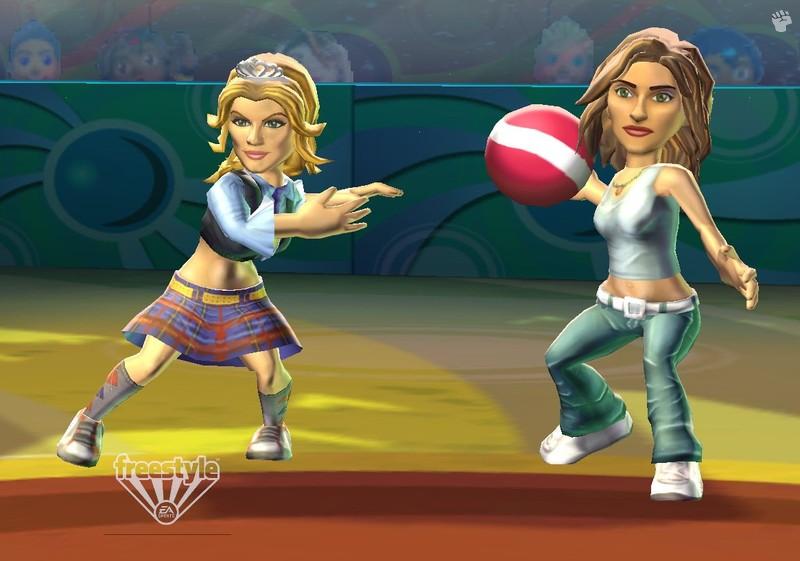 Beach Volleyball is actually quite entertaining as is wild water canoeing which actually uses the controllers perfectly on this unique console system. Smash Badminton is a slight improvement over Wii Tennis and is quite realistic at times. My least favourite game is Arena Dodge ball which feels a little strange but as with Wii Sports, everyone will have their favourites and their least favourites.
The control system works well with the Wii controller, although some of the games are a little fiddle some at the best of times, however itís considerably better than Beach Sports. Just be careful to move anything that you may hit which also includes other people.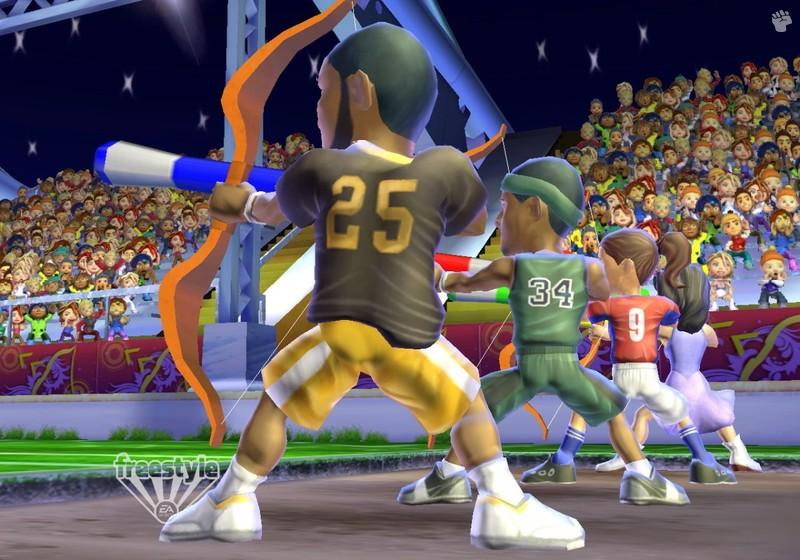 Graphically, the title features a rather cartoon inspired world with the celebrities looking like animated caricatures of themselves. The worldís are almost quite simplistic (ala Wii Sports), although is considerable more detailed than the aforementioned game. The colour palette and some of the special effects are rather decent. Although the sound of the sports is quite good, itís a shame that it does not feature any tracks from any of the artists nor their voices.
At the end of the day EA Sportís Celebrity Showdown is an entertaining game on the Wii that although wonít win any awards for originality is still quite entertaining and makes for a good party game. Single-player is a little lacking, however with ten different celebrities and some good multiplayer options, this is definitely one for lovers of Wii Sports.