With Wii Fit taking the world by storm, it was inevitable that other gaming companies would follow suit and this lifestyle game is no exception to the rule. In this world of obesity and the Biggest Loser, who would have thought that a gaming console could be used to successfully promote positive fitness?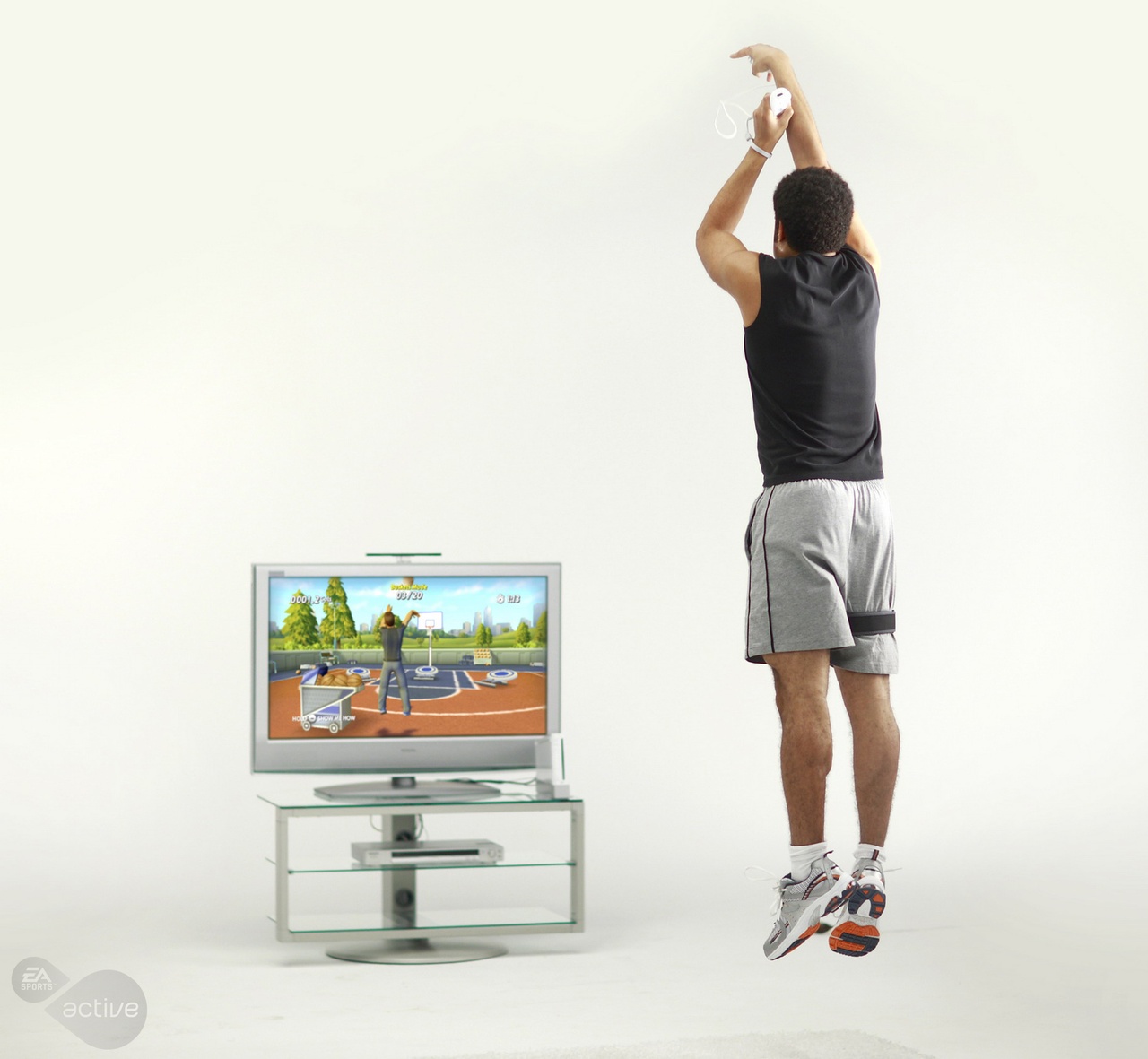 During the past year, Nintendo have heavily promoted the Wii Fit which has allowed people to use the innovative control system of the Wii and the Wii Balance Board to spur the user in completing a variety of console designed exercises. Although quite impressive, my biggest complaint was the uninspiring graphics which targeted the casual gamer. Worst of all, not all the fitness games were serious and it seemed that some games were more about moving, rather than true fitness.
Features
Thankfully EA Sports have come to the rescue with their latest addendum to the market, Active which focuses more on a personal trainer approach which includes cardio, stretches and strength training. Best of all, the interface has a truly slick feel and presentation which definitely encourages the use of the product.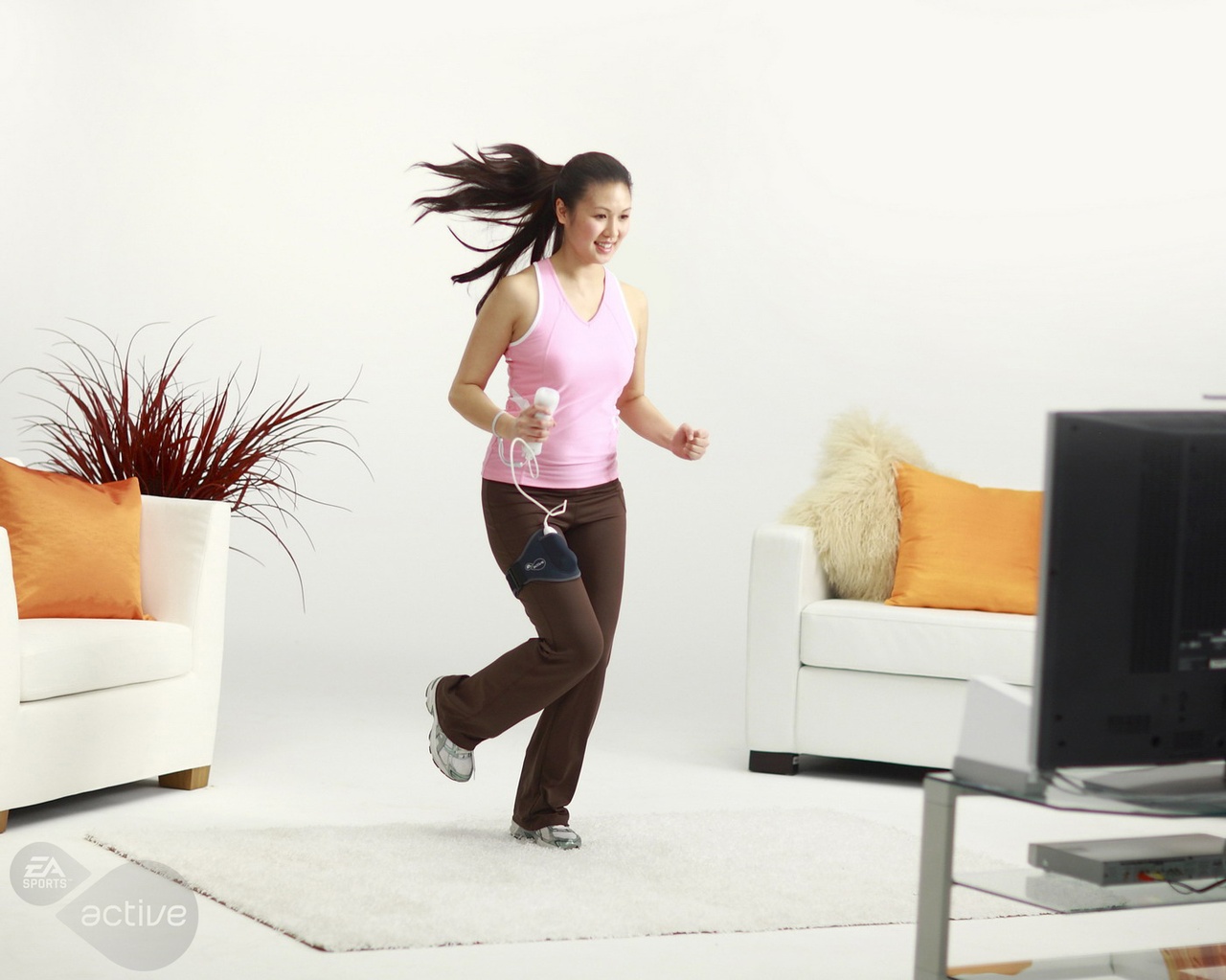 Active comes with a leg strap that allows you to attach the Wii Nunchuck in order for the game to monitor your lower body exercises. With the leg strap, the product boasts an interesting yet basic resistance band which adds real substance to your training regime. Needless to say, both work quite well, especially the leg strap as you run, jump and perform various lunges.
Before starting Active, you need to set yourself up in the program which is done be choosing an avatar, trainer and a number of other tweaks to make your exercise a more enjoyable experience. You can even choose your own music and targets or goals can be added such as the number of calories you wish to loose or your own personal fitness levels. After you have set yourself up, you need to attach the leg strap and finally put the nunchuck into the pocket on this strap. It's a little tight and hopefully the analog stick doesn't get broken with how many times it goes in and out. Before starting, it's recommended that you set everything up from the resistance band to ensuring that the nunchuck is facing the correct direction which is towards the right.
Active boasts some interesting fitness modes that include one-off workouts or my favourite, the 30-day challenge which engages the user in a variety of customised workouts. Active features more than 25 exercises that include your traditional fitness workouts but some fun ones such as dancing and volleyball. The more serious exercises include cardio boxing, bicep curls, bent over rows and squats to name a few. In terms of the "fun" exercises, you cannot beat inline skating as you attempt to perform stunts by jumping at the right time. Very fun!
However for those looking for a true cardio workout, than this is the product for you as I really did work up a sweat after using this product and even my heart rate went up. It's definitely a true fitness game and the next day I was extremely sore, however after several days, the exercises became a lot easier to perform which is true about real-world exercises. Best of all, even if you don't have the Wii Balance Board, this product can still be successfully used.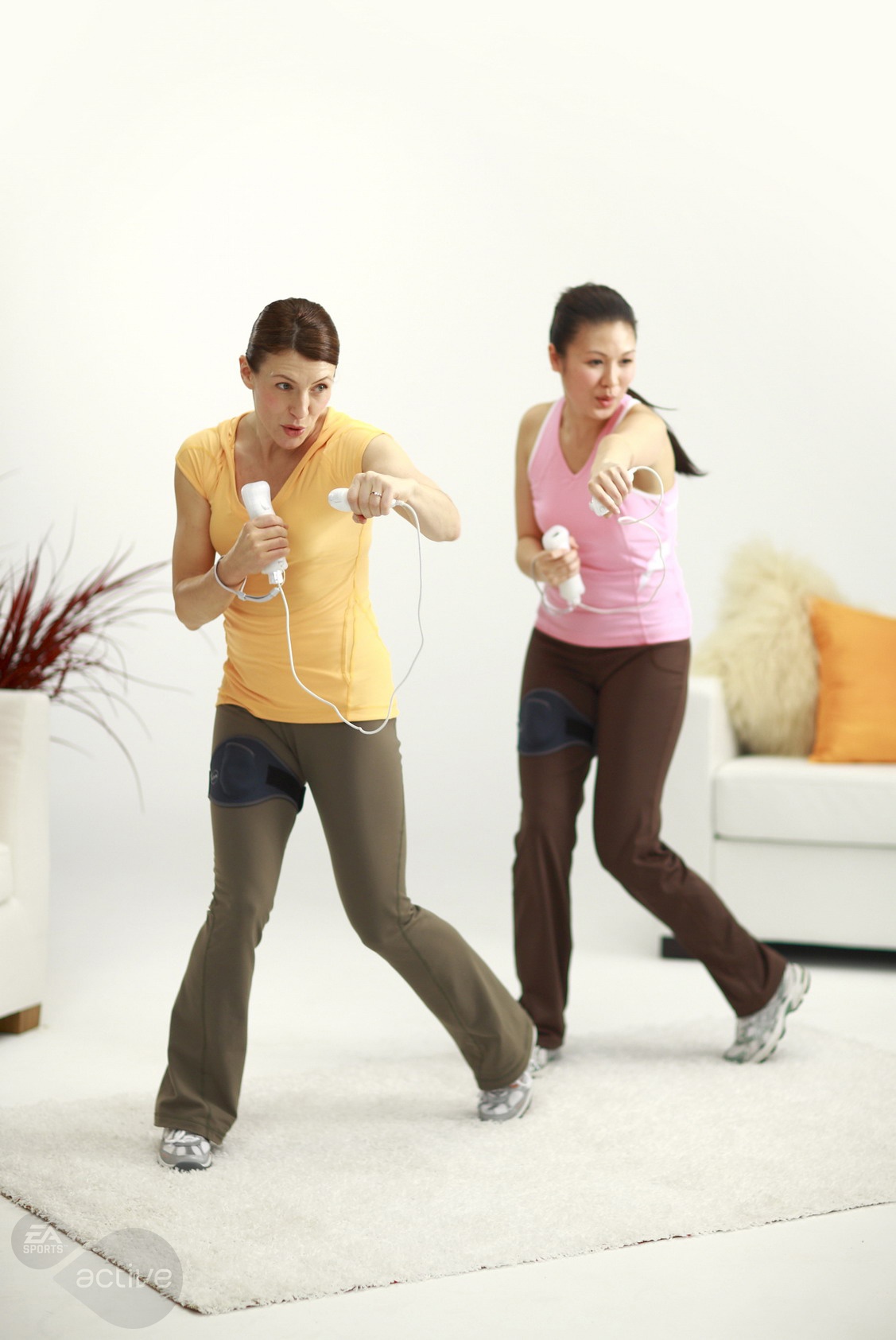 Once you have used the product for a few weeks, most users will be comfortable in designing their own exercises programs, especially for those users wishing to target certain parts of their body or fitness. More so after you have completed the 30-day challenge.
There are even some health surveys and prompts in the game that gives subtle hints and motivations to the user which is definitely a push in the right direction, however the user needs to motivated. For instance, by completing the survey it asks how many cans of softdrink you drank, how many glasses of water or did you eat take away food yesterday and how many hours you spend watching TV. It all goes towards your fitness regime!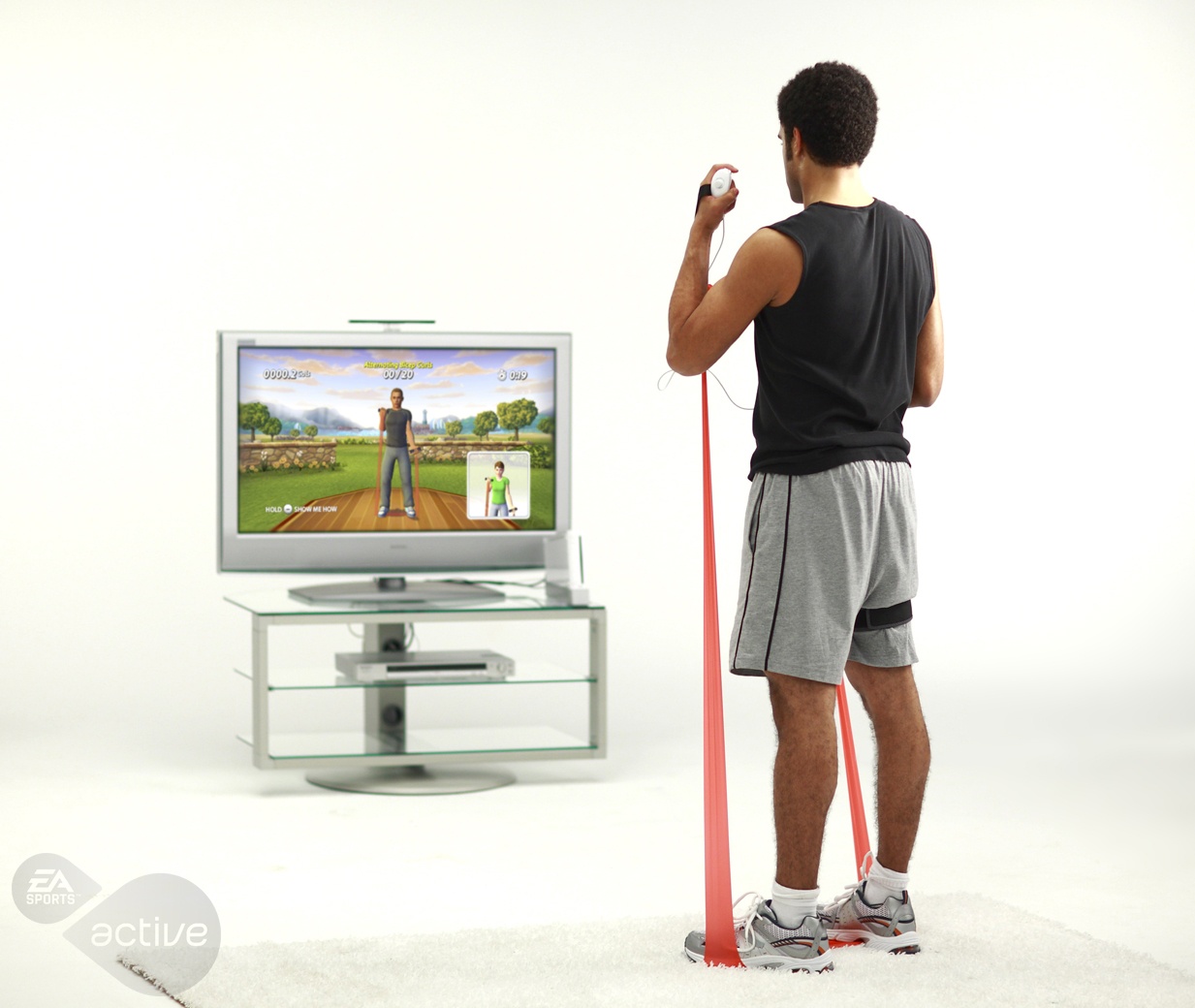 Graphically, the product is far superior than Wii Fit and has a more professional and polished look. The voice acting and music suits the genre perfectly and hopefully it will inspire a whole world of both casual and hardcore gamers to get fit. My only gripe... slightest at that is the "techno" inspired music, however you do get use to it.
After using this product for over a week, I actually feel a difference in my overall health and exercise level, and I must admit that this should be done in consultation with other exercises such as walking, running or the gym. For people who are rushed with time, it's definitely suited for them as your exercises can be short or long, depending on your preference. It's good to see that EA have created something quite decent, without resting on their laurels. Oh... I forgot to mention, it also supports multiplayer exercises action! Cool!
Highly recommended!